Also called amateur radios, ham radios facilitate communications through shortwave radio stations. This way, you can reach another person even without internet or cellular reception. Even with the advent of digital technologies, ham radios remain popular.
While they are available as hand-held units, if you want more power and better performance, base stations are better. Nonetheless, they are often more expensive and more complicated to use, especially if you are a beginner.
As you search for the best ham radio base station, below are some of the most important things to consider:
Power Output: Measured in watts, the power output is directly related to the performance of the ham radio base station. Some models can have a rated output of up to 100 watts, which is perfect for demanding applications. Most, however, are 50 watts.
Audio Quality: It is annoying if it has inferior sound Not to mention, you will not be able to hear the other person clearly. Digital signal processing and automatic antenna tuning are some great features that will help minimize interference and noise.
Ease of Use: Using the ham radio base station should be a breeze, especially if you are a beginner. The buttons in the front panel should be strategically laid out. Meanwhile, the menu should be intuitive. Plus, it should come with a comprehensive user manual.
If you are thinking of buying a ham base station, read on and I will share some of my favorites, as well as their most notable features.
Top 7 Ham Radio Base Station Reviews
1. TYT TH-9800 Ham Radio
Dual-band radios are great, but why would you settle with two when you can have four? This quad-band unit is one option you will not regret.
Among others, one of the most notable features is the dual-frequency display. It is large enough to display the information you need to know. This makes it easy to monitor the functions of the radio. The display is backlit for visibility, even the keypads.
It has several features that make the operation intuitive. I can save up to 809 channels in its memory, so I do not need to manually input. It also has channel name editing and multi-function scanning.
More so, it is also a versatile option for a ham radio transceiver. Aside from choosing from four bands, it also offers a selectable power setting. You can choose from high or low power settings, depending on what is more suitable for a given transmission.
Another reason for the versatility of this amateur radio base station is the removable face plate, which will let you take it off the chassis and use it somewhere else. Plus, it includes an extension cable, so you can use it even without being next to the power supply.
The audio quality is also commendable. Thanks to the built-in speaker, you can hear the other party loud and clear in this base station. It also comes with a convenient microphone that allows you to transmit easily.
Heads-up:
Nonetheless, one of the drawbacks of this ham radio base station is that it can easily overheat, especially with prolonged operation. Plus, programming the unit can be tricky when there is no computer software.
What We Liked:
Supports four frequency bands
Backlit display and keypad for visibility
Saves up to 809 channels in its built-in memory
Offers a selectable power output
Excellent audio quality
What We Didn't Like:
Can run hot with prolonged operation
Hard to program without computer software
Bottom Line:
Overall, this amateur radio base station is notable because of its quad-band functionality, large backlit display, programmable memory, and adjustable power output.
2. Kenwood TM-V71A Ham Radio
The brand name alone is already a compelling reason to choose this product. Kenwood base stations are known for being feature-rich, and this model is no exception.
To ensure great performance, this base station offers a high-power output of up to 50 watts. Not to mention, the power is also selectable. I can choose from high, mid, or low, depending on what is most appropriate for a given situation.
It has several features that ensure intuitive operation. It stores essential data as the memory function supports up to 1,000 channels. You can name these channels using an 8-digit alphanumeric code. Plus, each quick memory can have up to five profiles.
Another reason why it is intuitive is the multiple scanning features. It has a call, memory, and frequency scanning, eliminating the need for manual programming of the radio. This can save you a lot of time.
The display is also commendable. It is wide enough to display everything I need to know to monitor the functions of the radio. The digits are also large for visibility. Plus, I like how I can choose from two backlight colors (amber and green).
Even the microphone that comes with this model is exceptional. The ergonomic design makes it fairly easy to hold. Plus, it has a 16-digit backlit keypad. I also like how solid it feels, which is indicative of durability.
It has NOAA weather alerts, but this is only applicable in the United States. This feature helps keep users safe on the road. It will provide the latest weather information, which is crucial for emergency events.
Heads-up:
While it comes with programming instructions, they are quite vague. You might need some patience to complete its installation. The price can also be an issue for some users. It is expensive but worth every dollar.
What We Liked:
High out with selectable power
The programmable memory can store up to 1,000 channels
Multiple scanning features for ease of tuning
Visible display with two background colors
Ergonomic hand microphone
What We Didn't Like:
Poor programming instructions
Not for people on a budget
Bottom Line:
From its quad-band capability to the programmable memory, this base station ham radio is another option that should be on your list.
3. President Electronics Lincoln II Plus Ham Radio
With both 10 and 12-meter bands, this ham radio receiver is another product worth considering. It has high sensitivity and maximum power to ensure reliability.
One reason why this product is included in this review is its multi-functionality. It has several modes, including AM, FM, CW, USB, and LSB. Meanwhile, under the 12m mode, the frequency ranges from 24.89 to 24.99 MHz and 28 to 29.7 MZ for the 10m mode. The power output is 12 to 50 watts, depending on the chosen mode.
The audio quality is also notable, resulting in an unrivaled experience. It has a manual squelch function, which will mute a channel when no one is using it. Plus, it has an automatic noise limiter, which improves the signal-to-noise ratio. It also has an amplifier knob for voice clarification. I am happy with how clear communications are because of these features.
More so, I like the digital screen, which offers a choice of three colors. I can change the backlight as I wish. Amber, blue, and green are the available colors. It may not be the biggest display, but it is visible, so I can easily see the information displayed. There is also a dimmer for controlling the backlight's brightness.
Are you new to using a ham radio receiver? No need to worry, as this model packs an array of user-friendly features. You can store up to six channels in its memory for easy accessibility. It also has a dual watch for monitoring two frequencies.
It also has good features that protect against potential damage. With the SWR and voltage protection system, I am confident it will last a long time. Not to mention, the body itself feels very solid.
Heads-up:
Nonetheless, it is prone to idle noise, which can be annoying. The hissing in the background is a bit distracting.
What We Liked:
Offers multiple operating modes
Has squelch function and automatic noise limiter
Visible display with three backlight colors available
Intuitive operation with a memory function
What We Didn't Like:
Can be prone to idle noise
Bottom Line:
With multiple modes, backlit display, squelch function, automatic noise limiter, and dual frequency watch, this amateur radio base station should be on your radar.
4. BTECH Mobile UV-50X2 Ham Radio
Another top-notch option in this dual-band ham radio comparison, this is an affordable product that packs innovative features compared to its more expensive counterparts.
The display has a dual synchronized mode. This way, I can monitor up to two channels at a time. Both the name and frequency will be displayed. It also has an OLED display that offers up to nine color choices for visibility.
I have used several ham radio base stations in the past, and one of the recurring issues is overheating. That won't be a problem with this product. It has a solid chassis with a rear fan, which keeps the unit cool even as it operates continuously.
It is also worth highlighting the hand microphone of this radio. It has a built-in backlit keypad for ease of use. Best of all, it has gained control. The latter is useful in reducing background noise and grain, so the person on the other end can hear me clearly.
Additionally, the base station has plenty of amazing features that ensure intuitive operation. One of my favorites is channel scanning. I also have the option to add and delete channels on the fly. The memory function allows me to save up to 200 channels.
Many ham radio base stations are known for being power-hungry. One of the benefits of this model is its efficiency. It has auto power off, which is useful for conserving battery life.
Heads-up:
One of the minor drawbacks of this model is that the buttons on the face of the radio are dark. They are not backlit, unlike the ones in the handheld microphone.
What We Liked:
Has a dual display mode
The rear cooling fan prevents overheating
Gain control of the mic improves voice transmission
Intuitive operation with programmable memory of up to 200 channels.
What We Didn't Like:
The buttons on the face of the radio are dark
Bottom Line:
Overall, this radio stands out because of the dual display mode, cooling fan, mic gain control, and programmable memory.
5. YAESU FT-2980R Ham Radio
In your search for a cheap ham radio base station, Yaesu is one brand that you will often encounter. It is affordable but packs many features.
Among others, it stands out because of its high power output of 80 watts. This is one of the highest on this list, which indicates its reliability. Even in the most demanding conditions, I am sure that it is dependable. It is selectable, so I can choose from 5, 10, 30, and 80 watts.
It comes with a massive heat sink, which is effective when it comes to heat dissipation. It does not have a fan, but that does not mean that it is prone to overheating. The rear is designed in such a way that there is excellent ventilation.
The large backlit display is also notable, making it visible. It shows up to six digits to easily monitor the channels and frequencies. It displays alpha-numeric channels. The screen remains bright whether it is day or night.
More so, I like how it has an audio output of up to 3 watts. This is louder than what you will find in most of its competitors. This means that even when I am in a noisy environment, I have no problem hearing the other party.
The program software that comes with this radio is another asset. This makes programming a breeze, even for beginners. Plus, it will allow you to take advantage of its advanced features by connecting the radio to a computer.
Heads-up:
One complaint about this base station is that it can be too large and heavy in the car, especially if you have a plastic dashboard. To add, you might also not like how it operates only in a single band.
What We Liked:
High output for powerful operation
The massive heatsink keeps the radio cool
Large backlit display for visibility
Loud audio output even in a noisy environment
Comes with a user-friendly programming software
What We Didn't Like:
Can be large and heavy for some cars
Only has a single band
Bottom Line:
To conclude, this Yaesu ham radio is an impressive product because of its 80-watt power output, 2-watt audio, massive heatsink, and backlit display.
6. Eton Elite NELITE750 The Classic Ham Radio
Are you searching for a top-rated mobile radio base station? This is one product that you should not miss. It can plug directly into a power supply or use 4D batteries for portability.
With this product, I can listen to the most popular ham radio bands. It is versatile and multifunctional, receiving different radio wavelengths – AM, FM, SSB, LW, and SW. Regardless of the chosen frequency, it has top-notch performance.
The excellent sound quality of an amateur radio base station depends on many factors, and one of the most important is the signal. Luckily, it comes with a 360-degree antenna. I can rotate it freely depending on the position that will yield the strongest signal.
Aside from the antenna, the performance is also improved by the digital signal processor. This processor manipulates and converts unwanted signals to improve tuning sensitivity and eliminate interferences. It results in clearer audio.
More so, the radio stands out because of its programmable 1,000 channels. There are 100 channels for each band and 500 channels are customizable. You can save your favorite channels, so there is no need for manual tuning every time you are listening to the radio.
It is more than just a ham radio base station. This will also work as an alarm clock. I can set multiple alarms. The time is conveniently displayed on the digital screen of the radio.
Heads-up:
If there is one problem, however, it would be the loose telescoping antenna. It is finicky, which can be indicative of an issue in its build quality.
What We Liked:
Receives every wavelength to make the radio multifunctional
Has a 360-degree rotating antenna
The digital signal processor helps eliminate interference
Programmable with up to 1,000 channels
What We Didn't Like:
Loose telescoping antenna
Bottom Line:
With the ability to catch every radio wavelength, a 360-degree rotating antenna, a 1,000-memory channel, and a digital signal processor, this option for the top-rated ham radio base station is one of my favorites.
7. Yaesu FT-991A Ham Radio
Wrapping up our list is an HF/VHF/UHF transceiver. It is an all-mode and all-band radio with high-end features that meet the needs of discerning users.
The high-wattage output of this radio is one of its best features. It has a maximum output of 100 watts. Plus, it has an advanced and balanced circuit configuration that ensures reliable performance.
Another reason to love this radio is the waterfall display with touch screen functionality. The 3.5-inch TFT multicolor screen shows information I need to know for radio monitoring. It shows frequency and signal strength, among other things. It allows operators to quickly recognize strong and weak signals.
Many ham radio base stations are easily prone to overheating. This product will not be a problem as it comes with a large heatsink and automatic cooling fan. This will help in regulating internal temperature with continued use to protect the internal components.
It is a great radio because it comes with an automatic built-in antenna tuner, which is integral to its performance. It matches the impedance of the radio to the transmitter, resulting in a better signal. This is vital in eliminating unwanted signals and noise. The digital signal processor in this radio accomplishes the same thing.
Heads-up:
The price of this ham radio base station can be an issue for some buyers, especially those on a budget. Also, I do not recommend it as an entry-level pick because of its tricky programming. It is better suited for advanced users.
What We Liked:
High-wattage output for reliable performance
Large and visible waterfall touch screen display
Has a cooling fan and large heatsink to prevent overheating
The built-in auto tuner improves sound quality
Comes with a digital signal processor to minimize interference
What We Didn't Like:
Expensive for some users
Programming the radio is tricky
Bottom Line:
Even if it is expensive, this advanced ham radio base station is a great investment because of its features like automatic antenna tuner, digital signal processor, cooling fan, and high-wattage output.
What to Look for When Buying Ham Radio Base Station
As you narrow down your options for ham radio base stations, below are the most important considerations.
A radio's power output is directly related to its overall performance. Traditional hand-held ham radios have 3 to 5 watts, allowing you to communicate at short distances. Base stations, on the other hand, can deliver up to 100 watts, allowing you to communicate at longer distances. Higher power output is better.
Aside from being powerful, the sound quality is also vital. This means that the speakers should deliver crystal-clear sounds. Otherwise, the radio can be annoying. Inferior models will have a lot of hissing and background noise. Some features that can help prevent such problems are digital signal processing and automatic antenna tuning. It must filter unwanted noise.
Are you a beginner? Your priority should be finding a ham radio base station with a user-friendly interface. The product should come with a user manual with comprehensive instructions. Setting it up and operating the unit should be a breeze. Pay attention to the layout of the buttons as well.
The top ham radio base stations offer several options for programming. For instance, many will allow you to program hundreds or even thousands of channels to eliminate the need for manual tuning. A lot will also come with programming software. This way, you can connect the radio to a computer and download the latest features.
The antenna greatly impacts the performance of the ham radio base station. If possible, look for one with a telescoping antenna. It will increase reach, especially in challenging conditions. The radio should also automatically tune the antenna, preventing background noise and minimizing interference.
A digital display screen is a must-have in ham radio base stations. It makes it fairly easy to monitor the functions, such as the channel or frequency the radio is tuned in. The display must be large and bright enough for visibility. The best ones are backlit, and some even change colors to match the user's preference.
The build quality is another important factor. This way, you can enjoy the best bang for the buck. Solid housing is a must-have. Even the display and keys should be durable. Another good feature is a heatsink or an internal fan. This will prevent overheating, keeping the unit cool even with the prolonged operation. It protects internal components from premature wear.
Take the time to read online reviews and ask around people you know. It is one of the most important factors affecting your purchase decision. Their real-life experiences will make it easier to narrow down the possibilities. Pay attention to what they are saying about ease of use, audio quality, durability, and overall performance, among other things.
It is tempting to choose the cheapest ham radio base station since a lot of people are on a budget. Nonetheless, do not compromise performance in exchange for the price. There should be a balance. Find one with a reasonable price and decent quality. Also, if you want more features, high-end performance, and state-of-the-art technologies, then you should be ready to splurge.
What is the Most Powerful Ham Radio?
The most powerful ham radio is the Yaesu FT-991A Ham Radio. It has up to 100 watts of solid power on most bands. Meanwhile, under 70cm and 2m, it has an output power of 50 watts. With such output, you can expect a phenomenal performance from this radio.
Can You Use a Mobile Ham Radio as a Base Station?
Yes, you can also use a mobile ham radio as a base station. However, this will depend on the specific product. Manufacturers will market their product as both mobile ham radio and base station, which is perfect if you are looking for versatility.
Does the Ham Radio Use VHF or UHF?
Hams use both VHF and UHF. The choice is a matter of personal preference. Under the VHF band, you will be communicating at a frequency of 30 to 300 Mhz. It is not susceptible to noise, even when there is electrical equipment nearby. On the other hand, UHF radio has a frequency range of 300 MHz to 3 GHz. It has a shorter wavelength, which also means that it is prone to interference.
CB vs Ham Radios: What is the Difference?
If you cannot decide whether to choose ham or CB radio, below are some of the differences worth noting:
License: If you are a beginner, CB radio is a better option because it does not require a license. Using a ham radio, however, will need a license. The requirements vary depending on your location. Different types of licenses are available.
Application: CBs are often used for short-distance communication, such as when you are hiking or camping. Meanwhile, if you need to get in touch with a person over a longer distance, such as in a different country, then you should use a ham radio.
Wattage: The Federal Communications Commission rules that CB radios have a limit of 4 watts (AM). On the other hand, ham radios can reach up to 1,500 watts.
Frequency Bands: When using a CB radio, you are limited to 27 MHz. On the other hand, hams have a broader frequency range as they can reach more than 27 MHz, depending on the specific model.
Conclusion
Even if we are living in a digital age, the best ham radio base station remains a great option for staying connected. Even if there is no internet or mobile signal, this radio will allow you to communicate with another party.
Do not pick just any ham radio base station. It is crucial to go beyond the price. Take time to evaluate the features and performance. Most ham radios are complicated to operate for novices, so consider the user interface as well.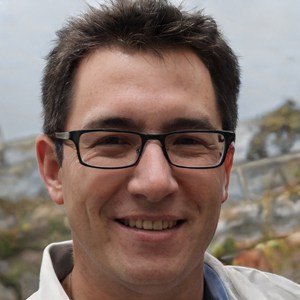 Hi, I am Amaro Frank – the Wind Up Radio's content editor and writer. Working with Adam is so much fun, as his stories and experiences enrich my knowledge about radio communications and radio accessories. My main tasks in Wind Up Radio are building content and generating great articles on different topics around radio accessories.