Daily morning routines are always better with a cup of coffee and your daily dose of morning radio listening. It's good that WHO 1040 radio gives you breaking news and weather updates with John Trout.
Did you know that the late President Ronald Wilson Reagan used to be a sportscaster at WHO 1040? He broadcasted recreations of the Chicago Clubs game in the 1930s.
Read this article and get to know WHO 1040 Radio Personalities of all time.
Personalities on WHO 1040 Radio
For 99 years, WHO AM Radio has been on the airwaves since 1924. For years, the station has preserved quality programs that listeners rely on. While some influential radio hosts have already retired, the current lineup continues to captivate audiences.
As a pioneer in radio broadcasting, WHO AM Radio played a crucial role in disseminating news in an era when radio was the primary means of staying informed. Thanks to the broadcasters who were passionate in their career, WHO was able to become one of the leading Radio Stations in Iowa.
1. President Ronald Wilson Reagan (1911 – 2004)
Years active: 1933 – 1937
Ronald Reagan, then President of the United States (1981-1989), worked at WHO 1040 from 1933 – 1937 as a sports announcer. He broadcasted the baseball games of the Chicago Cubs by recreating the game as if he was there.
During those years, radios couldn't reach areas outside their hometowns, so Reagan broadcasted the game by reading a transcription in Morse code. His pitches were so good that many WHO 1040 listeners were convinced that he was witnessing the game in person.
Reagan's distinctive voice and engaging commentary earned him a devoted following, foreshadowing his career in acting and future success as the 40th President of the United States.
2. Jim Zabel (1921-2013)
Years active: 1944 – 2013
Jim Zabel was one of 1040 station's longest WHO Radio Sports announcers. A true legend in Iowa broadcasting, he held a cherished place in the hearts of listeners for over six decades of active years (1944 – 2013).
His iconic career at WHO 1040 included hosting the "WHO-AM Sports Huddle" and providing live coverage of countless University of Iowa sporting events. He has broadcasted more than 6,100 play-by-play voices of sports events for Iowa Hawkeyes football and basketball tournaments for almost 48 years (1949 – 1996).
Zabel's work was known for his dedication and skill in delivering sports news gained him millions of fans. His name and voice remained an icon in the state's radio history. Zabel worked with WHO until his passing in 2013 at the age of 91.
3. John D. 'Jack' Shelley (1912 – 2010)
Years active: mid 1930s – 1983
A pioneer in radio journalism, Jack Shelley made an indelible impact on WHO 1040 throughout his career from the mid-1930s and is one of WHO's broadcasters who corresponded to news of World War II.
Shelley had been accredited to cover the Battle of the Bulge in Belgium. He also got to interview the crew who bombed Hiroshima and Nagasaki.
Shelly didn't just deliver the news to the Iowans, being the station's early executive director and the RTNDA's past president, he also had a great impact on both radio and American history. Considering the time when radios were new and news couldn't reach people as quickly as today, Shelly was a legend for bringing important reports to people.
Jack Shelley died at the age of 98.
4. Van Harden
Years active: 1986 – 2021
Van Harden's journey in radio led him through three different stations before he found his home at WHO Radio back in 1986. He worked as the morning host for 34 years before signing off in 2021. The iconic Van & Bonnie in the Morning duo garnered recognition for their program that resonated with their listeners.
Their 1040 am radio schedule is from 4:59 AM to 9:00 AM. The morning broadcasts featured current events, sports, and general talk of the day.
Van's dedication to his career earned him recognition and admiration from many listeners. He eventually retired in 2021 after an impressive 50-year career.
Conclusion
In the 99 years that WHO AM Radio operated, it has been home to many notable WHO 1040 radio personalities that left lasting impacts on its listeners. From the icon Ronald Reagan to the legendary sports announcer Jim Zabel. From the trailblazing journalist Jack Shelley to the beloved Van Harden.
These personalities not only entertained and kept listeners informed but also played a role in shaping the history of radio broadcasting. Their dedication and passion have made WHO 1040 become one of the leading radio stations in Iowa.
While some of these personalities have retired or passed away, their impact and legacy stay alive. Today, WHO AM Radio continues to provide quality programming while carrying the tradition of delivering the latest news and stories to its listeners.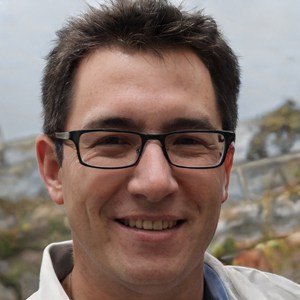 Hi, I am Amaro Frank – the Wind Up Radio's content editor and writer. Working with Adam is so much fun, as his stories and experiences enrich my knowledge about radio communications and radio accessories. My main tasks in Wind Up Radio are building content and generating great articles on different topics around radio accessories.