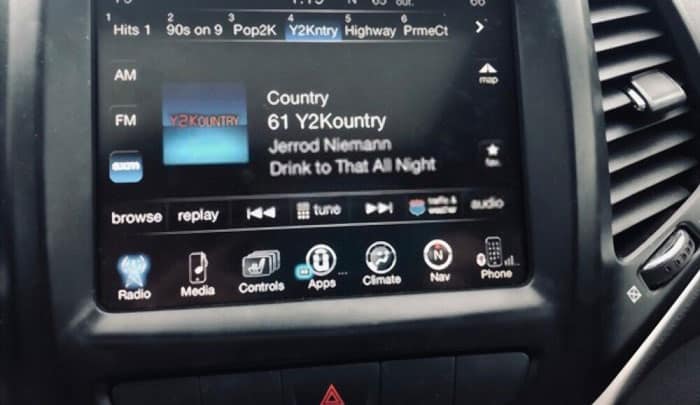 You may be facing your radio now and asking, "Why does my Sirius radio say no signal?" It can happen for several reasons. For example, the antenna cable is not connected properly and firmly to the dash mount.
If the radio is in your car, you need to drive out of the garage to prevent signal interruption. There are other Sirius radio troubleshooting problems that you might encounter. In this article, we will help you solve those signal issues.
Why Does My XM Radio Say No Signal or Acquiring signal?
Your XM radio may show no signal or acquiring signal once you turn it on or sometimes even in the middle of the game, which is kind of frustrating.
So why does it happen? Here are several things that lead to SiriusXM signal issues:
#1: The antenna cable is loose
You might not plug the car's XM antenna cable tight enough. There might also be antenna problems like broken or bent parts when used for long.
#2: There are obstructions blocking your radio signal
There are several places where you are likely to lose the radio signal, no matter what vehicle you are on:
Driving under the bridge
Driving through a tunnel
Passing through dead spots such as rural areas
Parking in an underground garage
Sirius XM no signal is the most common problem that users like you encounter. Ensure that nothing is blocking your radio signals way to your car.
Try to leave your car from a place that probably has an obstruction blocking your antenna. After about 10 minutes, try to turn it on again to check if the signal is back.
Read more: Tips to find Sirius XM radio ID.
Other Reasons for Sirius XM Radio Not Working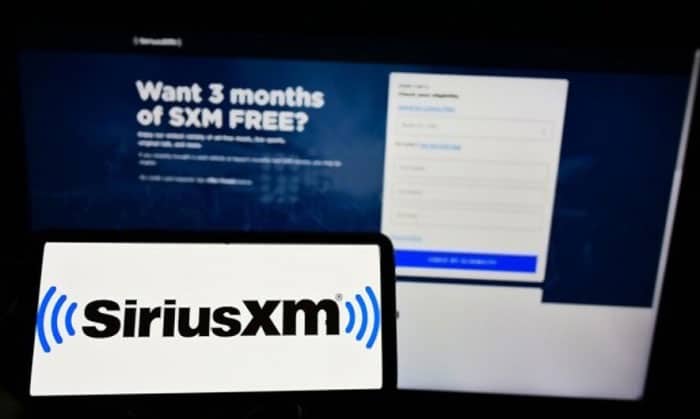 1. No audio on your FM radio
That must be an FM adapter interference. When your Sirius radio and the XM radio's frequency are different, they will not work.
So, mismatched FM frequency is also a reason for the radio signal of your Sirius not working in car.
2. The radio does not turn on
When this happens, you should check the amp fuse to ensure that the connection is not broken. To quickly identify whether the amp fuse still works or not, look in the middle of it and see if it's blown.
3. The message displays "Updating" instead of playing
When your XM radio says loading or updating, wait for some minutes. These processes are critical, especially if you just turned on your radio.
The loading period should last for a few seconds, and updating can last for a few minutes.
4. The message displays "Loading" for a while
If your screen displays say 'off air', the channel may not have started the game or the talk show yet. All you have to do is wait and refresh as necessary.
To prevent losing radio signals or solve your current problem, you should know what causes these radio signal interruptions. However, some of these interruptions are out of our control, and all we have to do is sit still.
Conclusion
Knowing 'why does my Sirius radio say no signal?' can help you identify the problem and get the right solution to it. There are several reasons mentioned in this article why you may experience a signal interruption.
Likewise, there are also several Sirius XM troubleshooting methods that you can do when there is no radio signal:
Leave dead spots and places with obstructions
Check the wires, antenna, parts, and plug connections
Check the updating and upgrading of your radio
Hopefully, our article helps you get out of this frustrating situation. Thank you for reading!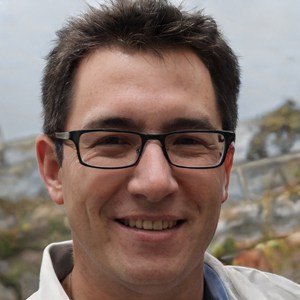 Hi, I am Amaro Frank – the Wind Up Radio's content editor and writer. Working with Adam is so much fun, as his stories and experiences enrich my knowledge about radio communications and radio accessories. My main tasks in Wind Up Radio are building content and generating great articles on different topics around radio accessories.