It is apparent that car radios make your rides more entertaining. For this reason, a lot of people are willing to cash out the big bucks for a good radio system.
Thinking about installing a new radio for your car, you must have once wondered "How much does it cost to install a car radio?" This is a common question among car users. So, do not worry about being alone in this regard, and let this article clear your query.
How Much Does It Cost to Install a Car Radio
The cost to install a car radio depends on whether you install it yourself or have a professional do it for you. For the former scenario, you can expect to shell out at least $25. For the latter, have at least $200 ready.
However, like most things in life, it is not that straightforward. Many other factors can influence the cost of your installation. To get a glimpse into these factors, continue reading!
Cost of Installing a Car Radio
There are many aspects that you need to consider when installing a car radio, as follows:
Cost of the radio itself
First, you will have to factor in the cost of the radio itself. This can range from $25 to $100, depending on the type that you get. Single-DIN radios are generally cheaper than double-DIN radios. For more detailed comparisons between Single Din vs Double Din Radio, please click here to learn more.
This is because double-DIN radios are larger and offer more features. The more features your radio possesses, the higher the cost will be. Radios with steering controls and backup cameras, for instance, can cost up to $200.
Typically, models from lesser-known brands are also cheaper. The quality of the materials used for the radio and where it is manufactured are other aspects that can affect your one-time cost.
Cost of the accompanying equipment
Second, when engaging in automobile radio installation, you will also have to consider the cost of all the different pieces of equipment involved. The two basic accompanying equipment for any car radio setup are the amplifier and speakers.
For both, you will have to consider the cost of them on their own and the cost of the extra effort it takes to install them.
There are amplifiers under $25, but there are also ones above $200. You will find that the cost of amplifiers varies not only by brand but also by technical specifications, including potential wattage and the number of channels.
The same goes for speakers. There are both cheap and expensive options in the market. They will also vary by brand and the number of channels.
But in addition to that, there are differences due to the offered control methods (i.e., by app, remote, touch, or voice), size, and maximum power output. You can find ones with as little as 19.9W to ones with more than 600W.
For both the amplifier and speakers, second-hand or used ones will be less costly. Adversely, custom amplifiers and speakers will be more expensive.
Other than that, depending on your existing system, you may need to get new wire harnesses. These are not too expensive, just a bit over $10, plus an installation price of around $20.
You may also need an adapter for your CD player. Usually, an adapter is just $10 or cheaper. However, it still adds to your overall cost.
All of the above refer to automobile radio installation. Needless to say, any add-ons will ramp up your cost. Simply put, the stereo install cost is higher.
There are many parts and pieces that will collectively cost a lot. If you know what you need and where to get it, you can lower the overall cost by purchasing it separately. But, if you are clueless, it is likely cheaper to get pre-made kits instead of getting the wrong accessories and having to re-buy them.
There are many stereo kits that you can buy, online or offline, for your installation. Despite being kits, there are basic and extensive options. Naturally, the kits with more accessories and fancy touches will have a heftier price tag.
If you are a fan of online shopping, Amazon, Walmart, and BestBuy are good places to consider. If not, visit local electronic and car shops.
Cost of the means of installation
Third, you will have to think about the means of installation.
Seeking service from a repair shop or professional is one option. This is the more hassle-free and time-saving means of the two. Rest assured that you will have your unit installed quickly and adequately. After all, you are relying on experts equipped with relevant knowledge and skills.
However, this approach to installation can be pretty costly. On top of the service's fees for equipment, you will have to pay for labor costs.
For example, the labor cost for a head unit ranges between $125 and $400; an amplifier installation will be anywhere from $119 to $129, and setting up speakers will be between $65 and $100.
This is calculated by the hour and will differ depending on a variety of factors. Service shops in larger cities, like New York and San Francisco, or big box shops tend to charge higher fees.
However, the complexity of your installation will also affect the total bill. This is because of the particular degrees of expertise needed and the level and type of supporting gear used. If you are lucky, simple installs may not cost you a dime! By the same token, a custom car audio install will be a lot costlier.
It is essential that you talk to people who already own good systems. They can recommend to you some places that install car stereos. From my experience, a few reliable places worth considering are Electronic Express, Audio Express, and Tint World.
Installing manually on your own is another option. The car stereo installation cost can be low if you know what you are doing and have the necessary technical know-how in check.
Therefore, if you have the required expertise and are on a budget, it is a good idea to go for a manual installation.
If you don't know much about car radios, it's not wise to install one yourself.
Although there are many online tutorials that you can rely on for guidance, it is a risky endeavor and an uphill climb. You may risk damaging the internal components of your car, aside from leaving your purchased gears futile. Such damage can mean even more costly repairs!
Conclusion
With that, you have reached the end of this article on how much does it cost to install a car radio. Hopefully, it has been helpful.
Although there is no exact value for the cost of a car radio installation, you are now aware of all the factors that can influence your total bill, such as the cost of the radio, the additional equipment, and the means of installation.
If you have follow-up questions or thoughts on this topic, feel free to let us know in the comments. We are always excited to hear from our readers. So, do not hesitate. Also, you are welcome to share this article with others!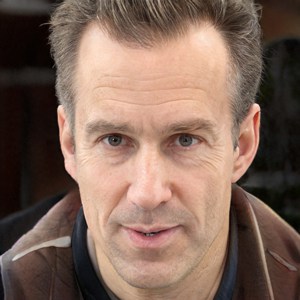 After four years working as a radio mechanic, I know that everything about radio communication is not breezy, even though it greatly benefits us. That is why I set up a website sharing my skills and guides to help non-professional users use their radio headsets, set up their antennas or choose the right products, etc.