Car stereos come in all shapes and sizes. Among others, one of the most popular is a single DIN head unit. It can transform your driving experience while delivering space efficiency.
Are you clueless about the single DIN meaning? What is a single DIN radio? Is this the right choice for your car? Read on and learn from the insights we'll share.
In a nutshell, a single DIN radio is a car stereo head unit with the standard size, which is a height of 2 inches and a width of 7 inches. The depth, on the other hand, can vary within models.
What Does DIN Mean?
In case you do not know, DIN stands for Deutsches Institut für Normung. It is a standards body established in Germany. Also called the German Institute for Standardization, it has played a major role in global innovations.
The organization is not just only responsible for standardizing the size of radios in cars. It is the same body that has regulated the size of the A4 paper.
All About Single DIN Radio
A single DIN car stereo is a common radio size that you will find in many vehicles today. The height is 2 inches while the length is 7 inches. Meanwhile, its size in mm is 180 x 50.
There is no set standard for the depth of the radio, which can vary from one model to another.
At first, single or 1 DIN is the only standard that exists for car radios. Over time, however, car manufacturers felt the need to have something a bit larger, and this is when the double DIN standard was born.
Aside from single DIN and double din, there is also a slight variation that is known as a 1.5 DIN radio. It is also called a DIN and a half, which means that it is between a single and double DIN.
Single DIN radio has features that are comparable to their double DIN counterparts. For instance, many will have a touchscreen, adding a hint of elegance to your car. Meanwhile, with a single DIN Android car stereo or Apple Play, you can unlock more features, including smartphone connectivity.
Installation of a Single DIN Radio
The installation is straightforward, although it can be intimidating for someone who has not assembled a car radio before. Even if you are inexperienced, however, you do not need to pay a pro to do the job for you.
If there is an existing unit, the first thing to do is to pull it out of the dashboard. Loosen the fasteners and take the trim piece out. Disconnect the wires, switches, and brackets, among others holding the radio in place.
Then, install the mounting collar, which will serve as the frame of the radio. Otherwise, you can now wire the new radio, insert it into the slot, and replace the bracket. By now, you are ready to use the radio.
What if you have a larger slot?
The good news is that it is possible to fit a single DIN in a double DIN slot. You can install it in the same way as above, but the main difference is that you will need to find a way to cover the remaining height.
Now, what about in reverse? Can you install a double DIN in a single DIN slot?
Yes, but it will take a bit more effort. You will need to purchase a conversion kit, which will require modifying the dashboard. This is not one thing that we can recommend to beginners.
As an alternative, if you want a larger screen, then you can opt for a single DIN with a floating screen. This style is versatile because it is space-efficient when folded.
Difference Between Single DIN and Double DIN Radios
It is impossible to talk about a single DIN without also mentioning a double DIN. They are two of the standard sizes of car radios today.
When comparing single DIN vs double DIN, the most important thing to look at is the size. As mentioned, a single din has dimensions of 2 x 7 inches. On the other hand, a double DIN radio also has a length of 7 inches, but it is slightly higher at 4 inches.
Because of the differences in size, a double DIN head unit is better in terms of usability. This makes it a better option if you want to connect a camera to your head unit, which means that the screen is larger, making it easier to see the live view.
More so, if you want to use the head unit for watching movies on the road or even for turn-by-turn navigation, then double Din is bigger because of the larger screen.
While you can use a single DIN Apple Carplay or Android stereo, the limitations in size can be a drawback.
Nonetheless, as for sound quality, there is no difference. It is one thing that will depend on the other features of the radio, such as the amplifiers or speakers, and not their sizes.
Frequently Asked Questions
How to know if your car radio is single DIN?
The best way to tell if your car comes with a single DIN radio is to look at its size. It measures 2 inches x 7 inches.
Why do we need the DIN standard?
We need the DIN standard because it makes customizations easier. Not to mention, it is also cheaper. Because of these standards, you can easily find a replacement radio if you want to upgrade your car's entertainment system after several years.
Imagine if there is no DIN standard. Radios will be available in obscure sizes. So, it is difficult to find one that will fit in your car's provision. You will need to modify the slot in the dashboard if you have a radio with no standard size.
Double DIN vs single DIN: which is better?
It is a matter of personal preference. If you have a small car and the dashboard has limited space, then a single DIN is better.
Meanwhile, if you want a large radio with a screen wherein you can watch a movie or view GPS navigation, then double DIN is a better pick. It also has more room for controls, making it easier to use.
Conclusion
Now that you reached the end of this guide, we hope that you learned a thing or two about what is a single DIN radio.
As mentioned above, the single DIN size is 2 inches tall and 7 inches wide. It was a standard established by a German organization and is now observed around the world. If it is too small for you, then you might want to go for a double DIN instead.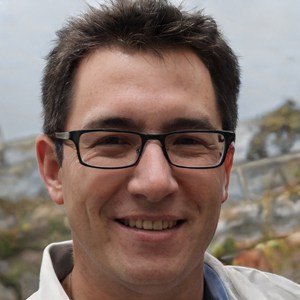 Hi, I am Amaro Frank – the Wind Up Radio's content editor and writer. Working with Adam is so much fun, as his stories and experiences enrich my knowledge about radio communications and radio accessories. My main tasks in Wind Up Radio are building content and generating great articles on different topics around radio accessories.