Bluetooth technology has bridged the gaps between connectivity and interaction between devices. Even Dual Radio Bluetooth Stereo has embraced this. So much so that modern Dual stereos now use Bluetooth technology to access hands-free connections during drives.
However, going through the owner's manual and trying to connect to a Dual Bluetooth Radio may be time-consuming. It's a good thing this article can give you a step-by-step guide on how to pair Dual Bluetooth Radio to your device.
What's Good About Dual Bluetooth Radio?
Dual Bluetooth radio is a practical solution that effectively meets connectivity needs. Its design is a balance between performance and economy.
The Bluetooth feature can let you stream high-quality music, call hand-free, and use the iPlug Smart Remote app to control the Dual Media Receiver Bluetooth.
Pairing with Dual Bluetooth Radio
Step 1: Enable Bluetooth on your Devices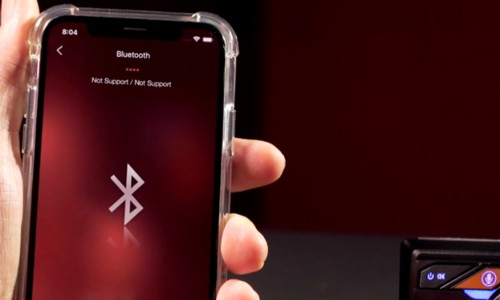 To initiate the process, make sure that your engine is running to activate your Dual Radio. Simultaneously, switch on your smartphone's Bluetooth in the Bluetooth settings.
Step 2: Pairing Dual Radio with your Device
On your stereo, press the MODE button until you reach the Bluetooth settings. The receiver will display "NOT PAIR," meaning your stereo is not paired to any device.
If you're using the Dual XDM280BT, press SOURCE instead of MODE.
Press the call button for five seconds until "PAIRING" is displayed.
On your smartphone, go to Bluetooth settings, which will display all the available devices to pair with. Click on DUAL MEDIA PLAYER to pair it with your stereo.
Step 3: Input the PIN
The PIN or pairing code used in almost every Dual Radio is 1234. Simply select your Dual Radio's Device name and enter the same PIN. Click PAIR.
When your stereo displays "BT MUSIC" and your phone displays "CONNECTED" this means that you have successfully paired your devices.
The table below shows a list of Dual Stereo Bluetooth names.
| | | |
| --- | --- | --- |
| Dual Stereo Model | Bluetooth Name | Password |
| DUAL XDM17BT | Dual Media Player | 1234 |
| DUAL XDM27BT | Dual Media Player | 1234 |
| DUAL XDMA6630 | Dual BT | 1234 |
| DUAL XDM280BT | Dual BT | 1234 |
Bluetooth Pairing Using Dual iPlug Smart App Remote
Dual Radio has a mobile application that can be used to remotely control and manage your Dual Receiver via Bluetooth. This app is designed to provide you convenience using your Android phone or iPhone.
Step 1: Download the Dual iPlug Smart Remote App
Make sure that you have downloaded and installed the Dual iPlug Smart app remote to access its remote features. Go to the App Store or Google Apps and click DOWNLOAD.
Dual Smart App Remote is compatible with the following:
| | |
| --- | --- |
| Dual iPlug P1 Smart App Remote | Dual iPlug P2 Smart App Remote |
| XDVD269BT | XDM17BT |
| XDVD179BT | XRM59BT |
| XVM279BT | XDMBT17 |
| DM720 | XDM27BT |
| DM620N | XDM290BT |
| XVM700Ui | XDM9Q |
| XDVD251BT | XDM9H |
| XVM1000Ui | |
| DM70MIR | |
Step 2: Pair your Devices Using The iPlug Smart Remote App
Turn on the Bluetooth on your smartphone and your Dual Stereo Bluetooth. Open your Dual Stereo app and click on "PAIR" from the menu. There will be a list of nearby Bluetooth devices; select the name of your Dual Radio to start pairing.
Confirm on both devices and see an indication that it has been connected.
Step 3: Use the Dual iPlug Smart App Remote to Control Your Dual Radio
In the App, you can control basic functions of the Dual Radio, such as volume control, channel switching, play, and pause. There is also a Radio mode which can be searched and selected through the app. You can also select a song to play and use voice activation, such as Siri.
How to Switch Between Paired Devices
Step 1: Hold the volume knob on your stereo for about two seconds. This will scan through all the devices that the Dual Radio Bluetooth is connected with.
Step 2: When your desired device is displayed on the stereo, wait for a while until your smartphone indicates that it's connected.
How to Troubleshoot Dual Radio if Pairing Fails
If Bluetooth pairing fails, here are a few options you can do to solve the issue:
1. Restart Dual Radio
Try restarting your Dual Stereo to refresh the device and turn it back to Bluetooth settings.
2. Reconnect With Your Device
To reconnect with a connected device, hold the call button from Bluetooth mode.
3. Compatibility
If your device is still not connected, it could be because of compatibility issues. Because of technology differences, some mobile devices may be incompatible or may malfunction when used with a specific Dual Radio model.
4. Upgrade Firmware
Outdated firmware can lead to compatibility issues, check your firmware if there are any available updates.
Conclusion
Experience seamless connectivity when you use Dual Bluetooth Radio. Connecting your stereo with other devices has never been such as breeze. Unlock its full potential in just a few steps.
Now that you know how to pair dual bluetooth radio, ready to elevate your driving experience?
Embrace the power of Dual Radio and engage its Bluetooth feature. Let your journey to effortless connectivity commence!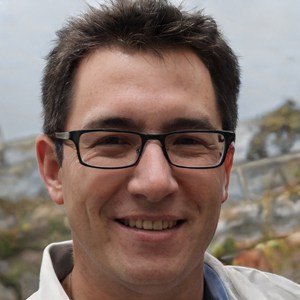 Hi, I am Amaro Frank – the Wind Up Radio's content editor and writer. Working with Adam is so much fun, as his stories and experiences enrich my knowledge about radio communications and radio accessories. My main tasks in Wind Up Radio are building content and generating great articles on different topics around radio accessories.