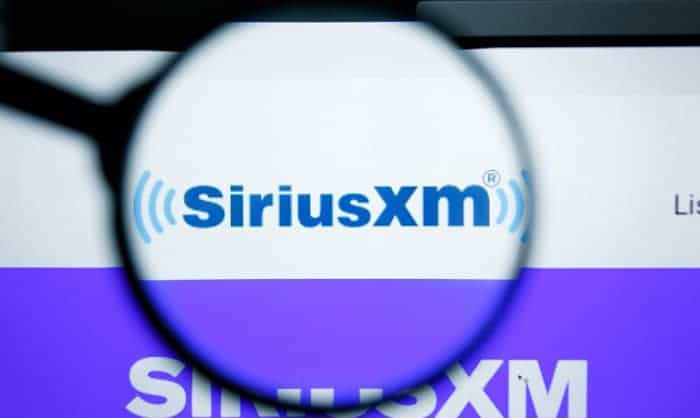 We know for a radio lover, a radio ID plays such a crucial role. Without this number, it's impossible to operate or subscribe to (or change) any membership plan.
Thus, knowing how to find SiriusXM radio ID is critical. If you're one of those people facing problems finding this data, this article will provide all the necessary information along with valuable tips and advice.
We'll show you how to find your Sirius ID by tuning to Channel 0 and discuss steps for vehicles where this is not enough.
How to Find SiriusXM Radio ID
If you want to unlock Sirius radio services, it's a must that you acquire your Sirius XM radio ID number.
There are two ways by which you can identify your Sirius XM number: First, look at the back of your SiriusXM Connect Tuner. Second, check your packaging since some products don't display the ID on their back.
Otherwise, you could follow our guide below and tune your radio to channel 0. One note to remember is that a radio ID should not contain letters I, O, S, or F.
How to Tune Radio to Channel 0
Tuning your radio to channel 0 is the easiest way to get your radio number. Thus, follow these 3 straightforward instructions for the quickest result.
Step 1. First of all, hit the "Power" control to start operating your XM Radio receiver. The frequency which the device engages right now will then show up pretty quickly.
Step 2. Afterward, utilize the loop tuning dial, the "Back" press, or any other radio settings to rewind the frequency to "0." The frequency will display on the screen, so it's effortless to notice where you've traced back.
Step 3. Lastly, let the machine function for several seconds to ensure that your changes have come into effect. Your radio ID will appear on your receiver.
Note: If you're having trouble finding your Sirius XM radio number, go to SiriusXM's site and search under the Subscriptions page.
How to Find Your Vehicle's Radio ID (Detailed Guide for Each Model)
In some cases (especially on several car models), even after you've strictly followed our guidelines above, you still might not locate your receiver numbers (also called an ESN or RID).
In this situation, review your automobile's model and, then accordingly, see the instructions for each car line from the below list.
Aston Martin
If you want to view your Sirius Menu, push the Menu icon on your system. Then, navigate to Advanced options to reveal your Radio ID.
BMW
If you're running a BMW, you might find a variety of tuners in your vehicle. Choose your version from the list below and read the directions.
2003 – Now: In Siriusxm settings, push the SAT tab down, and the frequency ID will be visible after more than 3 secs.
2004 – Now: Slide while in Siriusxm function until the Options menu pops up. Your radio number will then appear after you choose Manage Subscription.
Ferrari
Select the SAT mode on your radio and push the MENU button. Next, opt for the Settings option on the screen, and your SiriusXM ID will be on the screen (as well as traffic and video Radio IDs).
Ford & Lincoln
If you possess a Sync 4 w/360L, follow these steps for more information:
Step 1. First, adjust your receivers to channel 0.
Step 2. The SXM Avatar logo will immediately appear. After that, navigate to the "Help and support" section, and there you will find Sirius radio ID.
However, if what you have is a SYNC 3 / Select MY20 model, here is what you need to do:
Step 1. Adjust your receivers to channel 0.
Step 2. Enter the following sections: Apps -> Sirius Travel Link -> Membership.
If a Legacy is your vehicle, it's advisable to follow these instructions:
Step 1. Initially, adjust your receivers to channel 0.
Step 2. Then, push the AUX and Preset 1 knobs and hold them at the same time.
Step 3. Afterward, hit the Siriusxm and Preset 1 controls at the same time.
Step 4. Finally, open the Menu Settings and subsequently choose the SYSTEM INFO on display. The number then appears.
Jaguar
For XK and XF models: Read the SAT info within the SAT Settings, which displays the Call Center contacts and the transmitter ID.
On XJ versions: Hit "Options" and afterward click the More logo, which will reveal the radio ID.
On 2010MY vehicles: Pick Settings on the control interface and the SAT info; this should showcase the call center contact and radio ID.
Mercedes-Benz, Maybach
Go for the Sat Radio option from the Media menu on your device. After that, press the Service selection from the dropdown, and your service number will be available.
Mazda
Many Mazda automobiles before 2014 possess a transmitter with an ESN option. What you need to do is press it firmly for about 1.5 seconds until your broadcasting ID appears.
Then, choose Sirius or SiriusXM and turn to Channel 0, and the 12-digit Transmitter ID will show up immediately.
However, on some 2014 and subsequent vehicles, Mazda Connect System is available.
In this case, if you wish to know your SiriusXM number (or so-called the ESN), go for the "XM" section from your available media menu. After that, tune to channel 0 from the frequency list. Channel 0 will then unveil your 8-digit radio ID.
Mini Cooper
Turn the right circular knob and choose any unactivated channels. Then, your SiriusXM ID will pop up immediately.
Mitsubishi
Your Radio ID will show up after you hit the SAT option on your device.
Rolls Royce
Click Radio, Satellite Radio, and Category from the Settings screen. The Call Center contact and Radio ID will come to the surface when you connect to any station.
Volvo
For 2005–2006 MY versions: Pick SAT Settings by turning the Channel dial to it. Next, choose Siriusxm ID using the Channel control, and your registration number will pop up immediately.
On 2007–2009 MY models: Access the Radio Setups by pressing the Menu icon and scrolling down. Your Radio ID will show up when you opt for the Sirius ID option.
Conclusion
That's everything you need to know regarding how to find SiriusXM Radio ID. We know that sometimes it's tricky to acquire this information, especially for those who have unfortunately lost the device packaging. We hope today's post has helped you find your Sirius XM number. Good luck!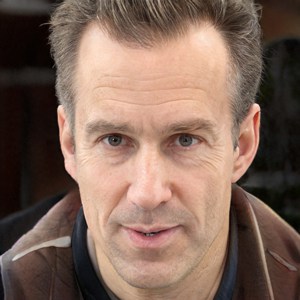 After four years working as a radio mechanic, I know that everything about radio communication is not breezy, even though it greatly benefits us. That is why I set up a website sharing my skills and guides to help non-professional users use their radio headsets, set up their antennas or choose the right products, etc.