Smartphones might be the preferred mode of communication these days, but there's no doubt that radios are far from dead. Even when off-roading with a vehicle as powerful as a Jeep, there are plenty of reasons to invest in radio.
While you can choose from a wide array of radios, a good option will allow you to access the Citizen Band radio service.
Hence, you might want to consider having the best CB radio for Jeep. It connects to multiple channels to talk to other users during your road adventures.
The choices for Jeep CB radio are plenty, each with the claim of being a good product. Nonetheless, do not fall into deceiving marketing tactics. As you narrow down the possibilities, below are the most important considerations:
Channel Access: Most CB radios will offer 40 channels. The most common channels Jeep owners use are 4 and 16. Channels 9 and 19 are also crucial for emergency services, making it easy to get in touch when you need assistance.
Audio Quality: Whether it is squelch, RF gain, or noise limiter, look for features that will improve audio. They are effective in minimizing background noises while also ensuring clearer voice communication.
Ease of Use: From installation to operation, find a user-friendly Jeep radio. It should have an intuitive interface, such as strategically positioned buttons. Functions like channel scan and memory are also nice to have.
If you need help looking for CB radios for off-roading, I got you! Read on as I walk you through some of the top radios that should be on your radar, including their features, as well as pros and cons.
Top 1
Midland CB Radio

| | |
| --- | --- |
| Dimensions | 5 x 5.25 x 1 inches |
| No. of Channels | 8 Channels |
| Voltage | 12V |
Top 2
President Electronics CB Radio

| | |
| --- | --- |
| Dimensions | 9 x 3 x 7 inches |
| No. of Channels | 40 Channels |
| Voltage | 12V |
Top 3
Uniden CMX760

| | |
| --- | --- |
| Dimensions | 6 x 4 x 4 inches |
| No. of Channels | 40 Channels |
| Voltage | 12V |
Top 6 CB Radio for Jeep Reviews
1. Midland MicroMobile CB Radio
I thoroughly enjoy convenient communication on the road with this CB radio. It is a product of state-of-the-art engineering packed with innovative features.
Among others, this Jeep Wrangler CB radio stands out because of its versatility. It can access 15 high-powered GMRS channels and 8 repeater channels. Additionally, there are 10 NOAA weather channels, making it easy to stay informed when there is any disturbance or emergency.
The power of this CB radio for Jeep Wrangler JK, among other models, is also worth noting. It has a full 15-watt power, which helps in delivering reliable performance. Aside from such, it improves radio communications because of its magnetic antenna mount. It is easy to attach to the roof, trunk, or other locations.
Speaking of its performance, I am also a big fan of its extended range, which depends on the conditions of the surroundings. When obstructed, its range is less than 10 miles. When there are no obstructions, on the other hand, the range is up to 50 miles.
Another thing that I love is the fully integrated control microphone. It has all the controls that I need to operate the radio. The keypad has accessible buttons that make the operation of the radio intuitive. The mic also comes with an external speaker jack. It allows accessory input.
Additionally, it has a flip frame detachable mount for flexible installation. I can assemble it under or on the dash of my Jeep. It is also a good thing that I can slide the radio out while the mounting bracket stays.
Heads-up:
While it is a minor con, some users may not appreciate the LCD screen but prefer a crisp and clear LED screen for new models.
What We Liked:
Versatile with 15 GMRS channels, 8 repeater channels, and 10 NOAA channels
Delivers 15 watts of power for a reliable performance
Fully-integrated mic with built-in controls for easy operation
Has an extended range of up to 50 miles when there are no obstructions
Flexible installation with a detachable flip frame
What We Didn't Like:
It would've been better with a LED screen
Bottom Line:
From the built-in weather channels to the extended range of up to 50 miles, there are plenty of reasons to choose this radio for Jeep Wrangler and other models.
2. President Electronics BILL CB Radio
Clear reception and exceptional transmission – these are two of the best things about this CB radio for Jeep Wrangler Unlimited.
It has a long list of innovative features, including the automatic squelch control. It is responsible for the reduction of background noise when there is no communication. The instant adjustments silence the audio output if there is no signal reception.
More so, another feature responsible for its incredible sound quality is the noise blanker. The latter is an active circuit that automatically detects noise pulses in the antenna. It produces an equal but opposite pulse, which helps lessen the noise.
Those looking for a CB for Jeep JK with access to a NOAA weather channel will have another good reason to choose this model. It has instant access to severe weather alerts, which is an essential feature for staying safe.
Whether it is day or night, this CB radio has excellent visibility. I can see whatever is on the display because of the bright backlight. Plus, I can choose from seven colors, depending on what suits my mood.
While most Jeeps have generous interior sizes, this model is good because of its compact design. It does not consume too much space on the dash. It is also not as cumbersome as the larger CB radios for Jeep. The radio is almost the same size as an iPhone. Plus, it has quick-release mounting hardware that makes the removal a breeze.
Heads-up:
One of the shortcomings of this radio is the antenna. It is prone to rust when exposed to elements for long, so I decided to change it with a third-party accessory.
What We Liked:
Has automatic squelch and noise blanker to improve audio quality
Provides instant NOAA weather alerts for safety on the road
The backlit display has seven available colors
Compact design makes it great for limited spaces
What We Didn't Like:
The antenna is prone to rust after a while
Bottom Line:
From the seven-color backlit display to its automatic squelch, this CB radio is one of the top options in the market.
3. Uniden CMX760 Bearcat CB Radio
A top-rated CB radio specifically designed for off-road drivers, it is known for delivering trouble-free service through the years. It is made of rugged components to ensure durability.
For first-time users of a CB radio, this is an excellent option. It is designed to offer hassle-free installation. It is a breeze to mount underneath or on the top of a dashboard. I can even install it under the driver's seat. It is a compact CB radio, so it fits even in restricted spaces.
Looking at the features of this 40-channel CB radio, one of the most notable is the large display, which is good for visibility. The LCD screen is built-in on the mic for effortless monitoring. It is also effortless, so it stays bright even in a dark environment.
I also like how it works with any Jeep CB antenna, it is compatible with all brands and models. To ensure its optimal performance, make sure to choose the best CB antenna for Jeep Wrangler that will work with this Uniden radio. Aside from the antenna, communication clarity is also made possible by its automatic noise limiter.
With access to NOAA weather channels, I am updated on the possible disturbances that can come my way. This is a great way to stay safe on the road, especially when there is no cellular reception.
Under Weather Mode, the CB radio continuously broadcasts weather updates. It also has a convenient Weather Scan feature, which allows it to move to the next channel when it does not detect a signal.
It has tons of other well-loved features. For instance, it has a roger beep, which is a handy tone to signal the end of transmission. The CB radio also has a signal strength meter.
Heads-up:
Nonetheless, one of the issues with this mobile CB radio is the extension mic cord. It can overheat and will require the radio to power off. Additionally, it is not made for noisy environments. If the latter is the case, then I recommend using an external speaker.
What We Liked:
Made of rugged components for longevity
Easy installation even for beginners
Large display with built-in mic and LCD screen
Has a compact design for under-seat installation
Compatible with all types of antenna, providing instant weather update
Promotes clearer communication with the automatic noise limiter
What We Didn't Like:
The quality of the mic cord can be better
Not for noisy environments
Bottom Line:
Overall, this mobile CB radio is compact, intuitive, and packed with useful features that Jeep owners will appreciate, such as weather alerts and an automatic noise limiter.
4. Radioddity CB-27 CB Radio
Whether it is for Jeep Grand Cherokee, Jeep JLU, or other Jeep models, this is another option for the best CB radios.
A great pick for people on a budget, it has a plethora of innovative features despite being cheaper than most radios on this list. Among others, one of the most notable is the compact size. It is for those looking for Jeep portable radios.
For clear radio conversations, this model comes with RF gain control. It is one of the ways by which it can squelch noise. By setting it far from the right, it is easier to receive the farthest signals the CB radio can reach.
The flexible squelch control is also responsible for its sound. It has 29 manual squelch levels and nine options for automatic squelch. This makes it easy to eliminate background static or hissing noise, making the CB radio less annoying during operation.
For those who need a louder sound than what the radio can generate, it is compatible with an external speaker.
Getting in touch with emergency response units is easy with this CB radio. It has access to Channel 9, which is where I can ask for assistance when I need help.
Heads-up:
If there is an improvement I wish to see in this CB radio, it would be the presence of a dedicated squelch control. To access the squelch, I first need to go through the menu and use the mic buttons for the necessary adjustments.
What We Liked:
A budget-friendly CB radio
Ultra-compact body for portability
29 manual squelch levels and 9 options for automatic squelch
Quick access to emergency channel 9 when assistance is needed
Comes with an external jack for connecting a louder speaker
What We Didn't Like:
No dedicated squelch control
Bottom Line:
Wrapping up, this affordable CB radio allows users to access emergency channel 9, comes with RF gain and squelch controls, and allows a connection to a louder speaker when necessary.
5. Cobra 19 MINI Recreational CB Radio
Made by one of the most popular brands of CB radios in the market, this is another product that deserves attention.
The ultra-compact design is the first thing I noticed in this radio. It has dimensions of .98 x 4.09 x 4.37 inches, making it space-efficient. Despite the size, however, the CB radio has big features and incredible performance.
Jeep owners who want to experience clear communication on the go will like this CB radio. Aside from access to 40 channels, it has 4 watts of RF output. It also has an advanced mic for clarity and loudness.
It has instant access to emergency channel 9. It can also connect to channel 19. It takes only one push to immediately connect to the concerned party when I need emergency services. This is a great way to stay informed on the road.
Additionally, this CB radio for Jeep Gladiator allows hands-free usage. It can transmit automatically while I am speaking. I do not need to hold the mic all the time, which means that I can focus on driving.
To optimize its performance, the CB radio has a squelch and RF gain control. It will limit background noise and filter unwanted elements. This is especially helpful in loud environments, such as when there is construction nearby.
It has several features that guarantee intuitive operation. For instance, it automatically starts upon turning the vehicle on. It also has built-in buttons in the microphone for easy accessibility. Plus, it has a clear and illuminated display to easily see relevant information.
Heads-up:
The CB radio is not inclusive of a 12-volt electrical plug. This means that users will either need to hardwire it or install a plug themselves.
What We Liked:
A compact unit with dimensions of .98 x 4.09 x 4.37 inches
Has a powerful 4-watt output
Instant channel 9 access for emergencies
Promotes a safer driving experience through the hands-free functionality
Adjustable sensitivity to optimize signals
What We Didn't Like:
Does not include an electrical plug
Bottom Line:
From its emergency channel access to hands-free operation, this is another great pick for top-rated CB radios for Jeep.
6. President Electronics Walker II CB Radio
Those looking for a single DIN radio for Jeep Wrangler JL should consider this model. This is an excellent radio for limited spaces. While it is small, it does not compromise performance.
This user-friendly CB radio is ideal for beginners. It has a simple layout to simplify its operation. In front of the unit, there are easily accessible knobs. The radio allows quick adjustments of various functions. It also comes with a channel rotary switch and a convenient volume adjustment knob.
To effectively eliminate background noise, the radio has manual and automatic squelch. It keeps the speaker quiet when no one is speaking or when there is no signal. By suppressing the receiver's audio output, it won't be annoying or disturbing when there are no radio activities.
To ensure optimal performance, the CB radio comes with a built-in standing wave ratio or SWR meter. The latter is for tuning the CB antenna. The measurement is useful in ensuring optimal performance in different conditions.
The multifunctional LCD is also notable. I can choose from seven colors. Regardless, it is bright even during the day. I can see relevant information for easy monitoring of the different functions of the radio.
More so, it is an ideal pick for the best CB radio because of its multiple functions. For instance, it comes with a public address function. It is compatible with an external speaker for amplified announcements. There is also a talkback feature and roger beep.
Heads-up:
If there is one drawback, however, it is that not all antennas are compatible with this radio. So, make sure you check the compatibility before purchase.
What We Liked:
User-friendly design with easily accessible knobs
The SWR meter helps in tuning the antenna
Has manual and automatic squelch
Highly visible display with seven color options
Has useful features like public address function and roger beep
What We Didn't Like:
Not compatible to all antennas
Bottom Line:
While it is compact, this CB radio is excellent because of its backlit display, built-in SWR meter, and squelch function, among others.
What to Look for When Buying CB Radio for Jeep?
Not all CB radios are created the same. To help you differentiate the options, below are some of the most important things to keep in mind.
In most cases, CB radios will offer access to 40 channels. Among others, one of the most crucial is access to Channels 9 and 19. These are for emergencies. It can alert the authorities once you are in an unfortunate situation and you need assistance on the road.
More so, the radio should have access to NOAA weather channels. This way, you will stay updated and be among the first to know when there is a snowstorm, tornado, earthquake, or any potential disturbance.
For the best radio conversations, pick a model that delivers superior audio quality. Among others, one of the must-have features is an automatic noise limiter. It will help minimize background noise and improve voice clarity.
Squelch control is another must-have feature. It activates the radio's speaker only when there is an active signal. Hence, there is no hissing or static noise, so it won't be annoying when there is no communication going on.
Some will also have RF gain control. It is for filtering transmissions depending on signal strength. Even when there are weak signals, it makes it easier for you to hear the person on the other end.
Installing a CB radio in a Jeep Wrangler should be an easy DIY task. Look for a product that you can assemble in a snap. It must have a detailed manual for step-by-step instructions. It is also good if the manufacturer provides a complete Jeep CB radio kit with everything you will need, such as brackets and screws.
Aside from easy installation, operating the radio should also be a breeze. Go for those with easily accessible buttons in strategic positions. There should be dedicated controls for the most important functions. Meanwhile, features like channel memory and channel scan can also make the radio more intuitive.
For versatility, look for options to connect the CB radio to external accessories. For instance, some can be linked to a detachable microphone, other than what has been originally provided by the manufacturer.
There are also models with an external PA jack for connecting to a public address system.
It is common for Jeeps to have minimal space to spare in the interior. Hence, you should find a CB radio with a compact body. This way, it is space-efficient and can easily mount in tight spaces.
Even if it is small, however, make sure that you are not compromising the function and performance of the CB radio. If you want something compact and portable, you might even want to consider a handheld CB radio for Jeep.
One of the first things you will notice in Jeep CB radios is the display. Most of the time, it is in the main unit. At times, however, it can also be built-in on the mic. Regardless, it should be large enough for visibility.
More importantly, it must have a backlight, which makes it easy to see whether it is day or night. Some will even let you change the colors of the backlight.
What CB Channels Do Jeeps Use?
The channels that Jeeps use depend on many factors, such as location. In one online forum, I found a lot of Jeepers using Channel 4, which is a great pick if you want to connect to like-minded individuals.
Some are also using Channel 19. Meanwhile, many will also use 9, which is an emergency channel, and 19, which is an information channel.
How Far Can a CB Radio for Jeep Transmit?
CB radios can transmit three to six miles depending on various factors, such as the antenna and environmental conditions. Jeep JK CB mounting locations will also impact transmission.
A three-foot antenna will transmit three to four miles and four to six miles for a four-foot fiberglass antenna. Meanwhile, for CB radios with SSB mode, the transmission can reach 20 miles.
Where Does a CB Radio Go in a Jeep?
CB radios are versatile, so you can position them in different places in a Jeep. The most popular options are on the top or underneath the dashboard. Meanwhile, you can also put it under the seat if you want to save space.
The most important is to put it somewhere it is easily accessible for ease of use.
How Do You Ground a CB Antenna on a Jeep?
Is your CB radio not working as it should? Are the incoming transmissions weak? Is it difficult to access CB stations? In these instances, you might need to improve CB antenna grounding.
It starts with testing the electrical ground. Take note, electrical grounding is necessary for the mount but not the antenna itself.
First, you will need to test the CB antenna mount ground by using a multimeter. For testing an electrical signal's continuity, you must use the black or red probe. Position the first probe wherever the CB antenna mount is touching. Meanwhile, the second probe should touch your battery's negative terminal.
Will a CB Radio Drain the Car Battery?
A CB radio will not drain a car battery. Nonetheless, you must turn it off when it is not used to conserve power. Luckily, many CB radios are not connected directly to a vehicle's power supply. Instead, they work with rechargeable or replaceable batteries.
Where is the Best Place to Mount a CB Radio Antenna?
The best option for CB antenna mounting is somewhere high. The higher you can mount the antenna, the better its performance. At least ½ of it should be above a Jeep's roofline. You can mount the Jeep CB radio antenna in the tire carrier, taillight, and tub body.
Conclusion
With the best CB radio for Jeep, it is easy to stay connected on the road. Even without a smartphone, the right radio connects you to other users. It can even be a lifesaver, especially when you are driving in unfamiliar territories.
Choosing from a wide array of CB radios can be overwhelming. To make things easier, consider some of my recommendations above. They are not perfect, but they have impressive features and technologies that make them great.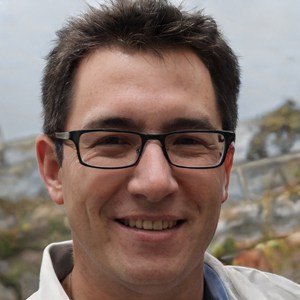 Hi, I am Amaro Frank – the Wind Up Radio's content editor and writer. Working with Adam is so much fun, as his stories and experiences enrich my knowledge about radio communications and radio accessories. My main tasks in Wind Up Radio are building content and generating great articles on different topics around radio accessories.