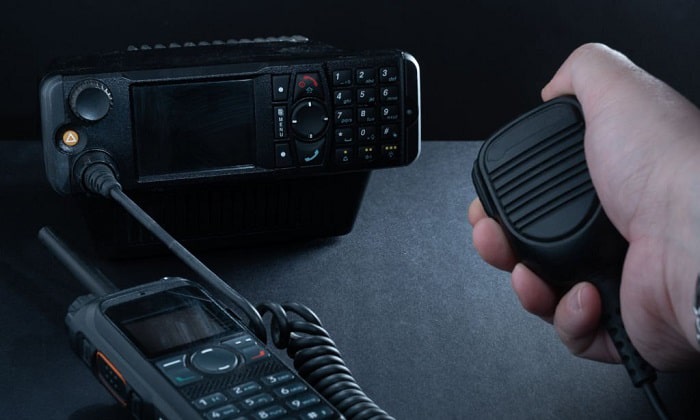 CB radios operate on either AM or SSB mode. Between the two, SSB is a better option if you are looking for greater range and lesser noise. With such, the best SSB CB radio is a great investment, especially if you want reliable travel and emergency communication equipment.
With the radio's SSB capability, it is possible to access more channels and reach a wider audience. High-quality models will offer an intuitive interface, exceptional audio quality, and tough construction, among other things.
While it has more power and reach compared to traditional CB radios, not all SSB radios are the same. As you narrow down your choices, below are some crucial considerations.
Audio Quality: This is one thing that highly influences the overall quality and performance of an SSB radio. From an automatic noise limiter to RF gain, look at several features that will help in reducing interference and improving sound clarity. It will have a huge impact on user experience.
Ease of Use: It is annoying if the SSB CB radio is too complicated, especially for novices. Read reviews and find out what people are saying about ease of operation.
It should have an intuitive interface. From strategically positioned buttons to an illuminated control panel, several features can contribute to user-friendliness.
Display: The digital screen is often the largest portion of an SSB radio. It displays essential information users need to know, such as the channel or frequency. Look for one with a backlight for visibility, especially when operating the radio at night.
Are you looking for an SSB-enabled CB radio? You don't have to look far! Read on and learn from some of my recommendations in this Buying Guide.
Top 4 SSB CB Radio Reviews
1. Uniden Bearcat 980 SSB CB Radio
From the brand name to its performance, this CB SSB radio is a worthy inclusion in this review. It makes long drives bearable, allowing users to stay connected on the road.
Among others, one of the notable features of this radio is the noise-canceling microphone. It has various features that will improve radio communication. For instance, it has mic gain, which delivers 100% modulation. It is also compatible with a wireless microphone.
Additionally, it has RF gain. It is responsible for adjusting the radio's receive signal sensitivity. It is a signal filter that counteracts interference from external conditions, such as the weather and overlaps from multiple channels.
To deliver optimal performance, it also has an automatic noise limiter, which is responsible for the reduction of external noise. On the other hand, the noise blanker minimizes interference that can result from the ignition system.
I am also a fan of the weather mode of this CB radio. The radio continuously broadcasts weather conditions, making it easy to stay informed. The radio has access to NOAA channels. It comes with a built-in alert system, which generates a seven-second sound when there is a weather disturbance. It even has access to emergency channel 9.
Novices in operating CB SSB radios will like that this product offers intuitive operation. One feature that makes it user-friendly is the memory mode. I can store various channels and scan them automatically.
Heads-up:
However, while this Uniden radio comes with a backlit display, it is a little difficult to see in daylight.
What We Liked:
Noise-canceling mic promotes audio clarity
Reduces external noise and interference
Has RF gain that counteracts interference
Weather mode informs users of the latest conditions
Intuitive operations with built-in memory channels
What We Didn't Like:
Weak display, especially during the day
Bottom Line:
Overall, this Uniden Bearcat 980 SSB radio stands out because of its microphone gain, RF gain, automatic noise limiter/noise blanker, and NOAA weather channels, among other commendable features.
2. President Electronics McKinley USA SSB CB Radio
For off-road and heavy-duty equipment rigs, this is one of the top-rated SSB CB radios. It is affordable without compromising performance.
Looking at its features, one of the most impressive is the rugged design of the SSB CB radio. It is built for harsh and dusty working conditions, making it a great option for truckers. The build quality handles demanding environments.
Aside from the rugged design, this product from President Electronics is an ideal candidate for the best CB radio because of its multi-functionality. Aside from communicating with other users, it keeps users informed. It has instant access to CB channels 9 and 19 for an emergency. It also has NOAA weather capabilities.
Another reason why it is multifunctional is the PA horn/speaker compatibility. Users can incorporate it into a public address system. Plus, it comes with a built-in SWR meter, which is useful in automatic tuning. The dual watch feature is also useful, which allows simultaneous monitoring of two channels.
Like many of the top-rated CB radios in the market, it has built-in features to improve performance. One of my favorites is the automatic and manual squelch control. This feature reduces static.
This model is one of the few SSB CB radios in the market that will work with both 12 and 24 volts. It is a good thing that I do not need to use a power converter. One more thing that makes it versatile is that it works even with an external loudspeaker.
Heads-up:
Nonetheless, this AM SSB CB radio isn't perfect. One of its shortcomings is that it can easily get hot, especially on the right side of the unit. Another issue is the difficulty of navigating the buttons, which makes the unit quite tricky to operate for a first-timer.
What We Liked:
Tough construction to handle harsh conditions
Has weather alerts to help users stay informed
Allows instant access to CB channels 9 and 19 for emergencies
Can incorporate into a PA system
Reduces static with the manual and automatic squelch
Works with both 12 and 24 volts
What We Didn't Like:
Can easily run hot
Buttons can be quite hard to navigate
Bottom Line:
In sum, this single-sideband CB radio from President Electronics excels because of its weather channels, squelch controls, and dual voltage capability.
3. Xiegu G90 SSB CB Radio
With a transmitting power of up to 20 watts and a frequency range of .5 to 30 MHz, this is another radio model worth considering. It is a great pick for those searching for high-performance CB radios.
New users of SSB CB radios need not worry! The purchase of this product comes with a free BridgeCom University Course worth up to $97. It provides a detailed guide on setting up and operating the unit.
The 1.8-inch waterfall display is one of the notable assets of this compact SSB CB radio. Its screen is colorful and bright for high visibility whether it is day or night. The LCD has 48 kHz for excellent awareness, regardless of the surrounding conditions.
I can make the most of my SSB CB radio antenna as this model comes with a built-in tuner. It improves power transfer, which is beneficial to its overall performance. I don't have to deal with manual tuning when using this radio.
Another cool feature noted in SSB CB radio reviews is the detachable faceplate. This is one of the reasons why it fits tightly even in limited spaces. It allows customization of installation. I can separate the main body from the display head and use a DB-9 connector.
Heads-up:
However, one thing that can discourage many people from choosing this product is its price. It is more expensive than a standard CB radio and other models on this list. The price is worth it, so such should not be a hindrance.
What We Liked:
Powerful output of up to 20 watts with a .5 to 30 MHz frequency range
Includes a free university course for learning the basics of CB radio operation
Bright digital display for high visibility
Detachable faceplate for customization and easy use in limited spaces
Has automatic antenna tuning for optimal performance
What We Didn't Like:
Not for people on a budget
Bottom Line:
From the powerful 20-watt output to the free university course that tackles detailed steps for its operation, this model is one of the top SSB CB radios in the market.
4. AnyTone AT-6666 SSB CB Radio
With dimensions of 9.65 x 6.22 x 1.89 inches, I highly recommend this product for people searching for the smallest SSB CB radio. It weighs only 3.30 pounds and is ideal even for tight spaces.
Aside from its size, this CB radio with sideband is also commendable because of its high power. Buyers looking for the most powerful CB radio will appreciate the technical specs of this product. It has 15 watts (AM Pep), 45 watts (FM), and 60 watts (SSB Pep).
It is also praised in several SSB CB radio reviews because of its audio quality. The incoming signal is well-filtered. It also comes with RF gain control of up to 45 watts, which will ensure optimal reception.
The SQ and ASQ functions are also worth noting, which are responsible for the reduction of background noise. For crystal clear communication, the squelch control is a handy feature. It silences the audio output when there are weak SSB signals or no signal at all.
Aside from those previously mentioned, it has a plethora of impressive radio features. For instance, it has a roger beep, which is a tone that plays when the user is done speaking. Meanwhile, the six-group memory channel simplifies its operation. The large display is also notable because of its visibility. Operators can choose from seven LCD colors.
Heads-up:
The continuous operation of this CB radio can make it prone to overheating. It would have been better if it has strong cooling fans to regulate temperature.
What We Liked:
Lightweight and compact for installation in tight spaces
High power output of 15 watts (AM Pep), 45 watts (FM), and 60 watts (SSB Pep)
High audio quality with well-filtered signals
Has a squelch control for suppressing audio when there is weak or no signal
Seven-color LCD offers a visible display
What We Didn't Like:
Can be prone to overheating
Bottom Line:
The continuous operation of this CB radio can make it prone to overheating. It would have been better if it has strong cooling fans to regulate temperature.
What to Look for When Buying SSB CB Radios
Picking the right radio with a single side band capability can be overwhelming. As you narrow down your choices, below are the most important factors to consider.
Audio Quality
In your search for the best CB radio ever made, audio quality is a paramount consideration. Why would you use something that delivers poor reception and transmission? Such will be frustrating since you won't be able to hear the other person clearly. Additionally, you can also have problems transmitting.
Several features impact audio. For instance, RF gain, noise cancellation, and squelch control are some of the most important in eliminating interference. They can effectively reduce background noise.
Ease of Use
Especially if you are a beginner, ease of use is another crucial consideration. Look for one that packs intuitive features to make the operation a breeze.
From built-in memory to channel scanning, find a radio that makes everything as simple as possible. Even the installation should be a snap without requiring technical expertise or professional assistance.
Display
One of the first things that you will see in SSB CB radios is the display. Located in the front panel, it shows relevant information for monitoring the radio, such as the channel where you are tuned in.
Aside from having a large display, it should also be backlit for visibility, especially at night. Some will even have the option to change the colors of the screen.
Size
Start by considering the purpose of the CB radio. Think about where you will put it. If it is for your car or truck, consider the space availability. Also, determine where it will be installed, such as under the seat or in the dash.
If you have limited space, then a compact unit is a great option, but make sure that it does not compromise performance despite the size.
Ideally, your radios should be around 3 – 4 pounds and have dimensions of around 9 x 7 x 2 inches
Durability
SSB CB radios are known for being expensive. If you want the best bang for the buck, then you must consider the durability of the product. It should be made using tough materials that will withstand the test of time.
From the mic to the screen, read reviews and find out what other people are saying about a product's durability.
Other Features
Make the most of a CB radio with SSB capabilities. Below are some optional features that are good to have to enjoy multiple functions and incredible performance:
Channel Scanning: It allows the unit to automatically look for available channels. Scanning stops once it finds an available channel. You have the option to fine-tune the channel or keep scanning.
Built-in Memory: For ease of use, it is good if the CB radio has a memory function. This will allow users to save channels instead of manually having to input them every use.
Public Address: It is a handy feature if you want to use the radio for making public announcements. You can connect it to an external speaker or horn.
Emergency Channel: With the ability to connect to channels 9 and 19, you can use a CB SSB radio for emergency communication. This can be a lifesaver during unfortunate situations.
Weather Channel: A CB radio with NOAA capabilities lets you stay informed of the latest weather conditions. You will immediately know when there is a snowstorm, tornado, or any other disturbance that you should prepare for.
How Do You Operate an SSB CB Radio?
Operating an SSB CB radio can be confusing for beginners. All the settings present on the radio can overwhelm some users. Here is a quick guide on proper operation.
Attach the Antenna
Connect the antenna to the radio. While a handheld SSB CB radio comes with an antenna, those mentioned above do not have one. Find one that is compatible with the radio and the range you want. Install the other components, such as the mic or external speaker.
Connect a Power Source
With all the necessary accessories taken care of, power up the radio. It must connect to a power source. Depending on the specific requirements of the radio, you can link it to a cigarette socket or wire it to a battery.
Adjust the SWR
To ensure optimal performance, check the Standing Wave Ratio of the radio. Look at the value in the SWR meter. Aim for a value of 1:1. Radio damage is likely once the meter shows 2:1.
The fuse can blow and the unit can suffer from various malfunctions when the SWR is wrong. This feature can come as a bundle in one package built-in on the unit or you can purchase an accessory.
Choose a Band
Before the SSB mode kicks in, select a single sideband. It can be USB or LSB, depending on what is available in the SSB CB radio. After setting the frequency, radio communication commences.
Use a Clarifier
You and the other person might be operating at different channel frequencies. With such, you might want to consider the use of a clarifier. The latter will make communication clearer by matching the frequencies.
What is the Advantage of SSB on a CB Radio
While an SSB radio can be more expensive than a conventional CB radio, it is worth it because of its many advantages.
Among others, SSBs are known for high signal transmission, less signal loss, less amount of noise, and power efficiency. With these benefits, the best SSB radio has a clearer reception than one transmitting at both sidebands while being more efficient.
What's the Difference Between a Good Quality SSB CB Radio and a Low-quality One
The audio quality is one of the biggest differences between low- and high-quality CB SSB radios. Static reception is a common problem in low-end models. This means that there can be significant interference and disturbance, so the transmission will end up being unclear. With high-quality models, on the other hand, there will be lesser background noise.
You will also find varying features depending on the quality of the radio. If it is a low-quality model, the features are minimal and ineffective. High-quality alternatives, on the other hand, will have more superior attributes, such as channel scan and emergency broadcasts.
Durability is also a distinguishing factor. If it is high-quality, then you can expect it to be longer-lasting. It results in a tougher construction, making the radio reliable even after years of operation.
How Far Can an SSB Radio Transmit
On average, the SSB CB radio range can reach up to 30 miles. It is a great option for long-range communication. On the other hand, a regular CB radio can transmit only three to ten miles. However, take note that different factors will come into play, such as the quality of the radio and the environment.
Can SSB CB Talk to Regular CB
Users of an SSB CB radio cannot talk to users of a regular CB radio. There will be garbling, which makes it difficult to receive audio from the other end. AM transmissions in a regular CB will have both lower and upper sidebands. In contrast, SSB will operate only on a single sideband.
What Are the Best Brands of SSB CB Radios
Uniden, President Electronics, Xiegu, and AnyTone are some of the best brands to consider for an SSB CB radio. Although not mentioned, a Cobra SSB CB radio can also be a great option. Meanwhile, if the budget is not an issue, a Galaxy SSB CB radio is also a promising choice.
Conclusion
The best SSB CB radio is crucial communication equipment, especially in areas with no cellular reception. Compared to conventional radios with AM bands, their SSB counterparts have lesser noise and better range.
Nonetheless, while an SSB radio is great, such is highly dependent on the quality and performance of a specific product. With this, keep an eye on the brands and models I talked about to help you make a well-informed decision.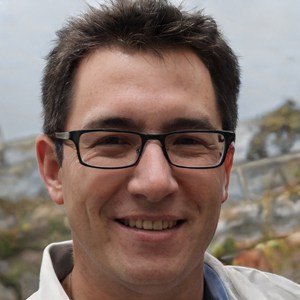 Hi, I am Amaro Frank – the Wind Up Radio's content editor and writer. Working with Adam is so much fun, as his stories and experiences enrich my knowledge about radio communications and radio accessories. My main tasks in Wind Up Radio are building content and generating great articles on different topics around radio accessories.