If you want to learn how to get radio out of demo mode, this quick guide is for you. Read on and we'll share the steps you need to know.
The specific steps can vary between brands and models. You will use the dial or buttons on the faceplate of the radio and it will take only a few seconds before you can get rid of the demo mode.
A Step-by-step Guide to Get Radio Out of Demo Mode
The process can vary from brand to brand or model to model. It takes only a few seconds, and you won't need anything else, except for the radio. Below is a quick look at some popular car radios and the steps for getting them out of demo mode.
1. Pioneer Radios
If you want to turn off demo mode on Pioneer radios, the first thing to do is identify the model. Different models can have various interface designs or control panels, which affects the way you can get out of demo mode.
To turn off pioneer mixtrax radio demo mode, such as for the DEH-6220BS, here's what to do. These steps are also applicable to Pioneer DEH-2400UB and models with a similar design.
Step 1. First, turn on the Pioneer radio.
Step 2. Press the multi-control dial. This is the large circular knob on the left side of the unit. After pressing, the main menu will show up on the display.
Step 3. Rotate the dial until you see the System on the screen. Push the dial.
Step 4. Turn it again and push once it's on Demo Off.
Step 5. Choose Yes to confirm your selection.
Meanwhile, to turn off demo mode Pioneer DEH-6400BT, here's what to do:
Step 6. Press and hold the Display button to cancel the radio's demo mode once it has started.
Step 7. Alternatively, you can turn off Demo mode by accessing the initial settings. Choose Demonstration and turn off.
A common problem you might encounter is that the Pioneer stereo keeps going to demo mode. One reason for this is the improper set-up of the 12-volt hook-up. Fixing the latter might solve the issue.
2. Sony Radios
Do you have a Sony stereo stuck in demo mode? Clueless about how to turn it off? Like with Pioneer, the steps can be slightly different depending on the model you are using.
If you have a Sony Xplod radio, such as the CDX-GT920U, here's how to can get out of demo mode:
Step 1. Push the multi-way encoder and hold for a few seconds. This is the large circular button you can find on the left side of the radio.
Step 2. Turn it until you find Set Demo on the screen.
Step 3. Choose Off.
Step 4. Push Back and you will be taken back to the display.
Demo modes in Sony appliances are not only found in radios. They're also in TVs, and hence, you must learn the steps for sony demo mode (loop) turn off. You can do it through System Settings or Preferences.
3. Dual Radios
It may not be as popular as the brands mentioned above, but Dual is another good option for a car radio. If you need to turn off demo mode on Dual Radio XDM280BT, here are the steps:
Step 1. Press Menu.
Step 2. Choose Demonstration Mode.
Step 3. Choose Demo Off.
What is DEMO Mode on Radio?
Also called kiosk mode, floor mode, or demonstration mode, the demo mode is common in radios and other consumer electronics.
The demo mode in car stereo has several functions. For example, it's for showing the features of the unit. As such, it's common when an item is displayed in a store, so buyers can know what they can expect from the radio.
In addition, the demo mode can attract the attention of potential buyers, especially when the screen is large enough to be visible. In most cases, it will include sounds, lights, and patterns that can give the radio command a second look while on display.
Conclusion
Learning how to get a radio out of demo mode is essential. Luckily, it's easy. As earlier noted, the specific steps can differ depending on the brand or model. Still, it will often just require pushing a few buttons, and you are done.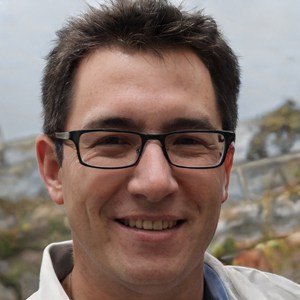 Hi, I am Amaro Frank – the Wind Up Radio's content editor and writer. Working with Adam is so much fun, as his stories and experiences enrich my knowledge about radio communications and radio accessories. My main tasks in Wind Up Radio are building content and generating great articles on different topics around radio accessories.