A high-quality CB radio is not enough to enjoy clear communication on the road. To optimize its performance, you need one more thing – the best CB antenna for pickup truck.
The right antenna is responsible for transmitting and receiving radio waves. It captures radio frequency signals and then converts them into electric ones. After which, it takes electric signals from the transmitter and converts them into radio frequencies. This cycle works best when the antenna has superior quality.
Choosing one is overwhelming with many options for CB radio antennas for pickup trucks. They might all seem the same, but if you research further, you will realize that pickup trucker antennas are different in many ways.
Construction: From fiberglass to stainless steel, antennas are made of different materials. Pick one built tough enough to withstand demanding environments, making sure that the antenna remains standing despite the surrounding conditions.
Ease of Use: Choose a product that offers effortless installation, so you won't need to pay a pro to do the job. Go for a magnetic mount, easily installed and removed, even without drilling.
Mounting Options: Magnet is the most common mount option on this list. It is convenient and user-friendly. Nonetheless, ensure it is strong enough to maintain its grip on the truck.
Are you looking for a CB antenna for trucks? I got you! Read on, and I will share some of the best options in the market, including the things that make them incredible.
Top 6 CB Antenna for Pickup Truck Reviews
1. BTECH Nagoya UT-72 CB Radio Antenna
Receiving hard-to-hear signals and transmitting at longer distances is possible with this CB radio antenna for a semi-truck or other kinds of trucks.
Among others, it is impressive because of its dual magnet mount. It comes with a 3.25-inch tough rare earth magnet. There is also a rubber cover, which protects the magnet, making sure that it sticks while also preventing rust rings on the surface.
Additionally, the antenna comes with an RG-58 cable. With a length of 14 feet, it is long enough to offer flexible installation wherever the radio is inside the pickup. The cable is 2.5 mm thick, so I am confident of its durability. It is better than most of its competitors with a thickness of only 1.5 mm.
Aside from the cable, another nice inclusion in this antenna is the RG316SMA jumper. The latter allows easy installation even for a handheld radio. The package also comes with an SMA female adapter.
At a length of 20 inches, some people might think that it is too long. However, I prefer long antenna for trucks over their shorter counterparts. A longer antenna is often better because it can boost weak frequencies.
Performance-wise, this model is one of the best magnet mount antennas. The maximum power is 80 watts. Meanwhile, it has a frequency range of 136 to 174 MHz and 400 to 520 MHz. It has an impedance of 50 ohms.
Heads-up:
However, one of the shortcomings of this CB radio antenna is the poor construction of the rubber bottom, which easily peels. It can also separate from the base.
What We Liked:
Has a robust 3.25-inch magnetic mount with a rubber cover
Tough 2.5 mm cable with a 14-foot length for flexible installation
Includes an SMA jumper for handheld radios
High output of 80 watts for reliable performance
20-inch antenna to boost weak frequencies
Frequency range of 136 to 174 MHz and 400 to 520 MHz
What We Didn't Like:
The bottom rubber seal easily peels
Bottom Line:
Overall, this 20-foot dual magnet mounted antenna is exceptional because of its strong base, tough cable, and high wattage.
2. VOFONO CB Radio Antenna
Designed for Dodge RAM and Ford F150, this truck radio antenna has premium construction and great reception, making it another option worthy of inclusion on this list.
One thing that separates it from the other antennas on the list is its design. It is good-looking, which is sure to elevate the appearance of any pickup upon its installation. Although, some people note that the design might make it prone to catching the wind.
Aside from its looks, this antenna for CB radios is also notable because of its easy installation. The assembly will take less than a minute. The antenna comes with a stud, which is used to connect it to the mount of the old antenna. It does not require any tool.
The premium rubber construction is another good reason to choose this offroad CB antenna. It has a copper coil wrap, which reinforces its strength. This makes it difficult to damage, even after years of use. Because of the material, it won't scratch our garage.
I have seen a lot of users removing their CB antennas during a car wash, afraid that they will be damaged. With this product, however, such is not the case. It springs back to its original shape even after bending. It withstands even harsh conditions.
Heads-up:
Nonetheless, the radio signal is not that good in rural areas. Even if it comes with an internal copper coil, which can improve reception, it can still be a tad weak when entering rural regions.
What We Liked:
Beautiful design that will complement the look of a pickup truck
Easy installation with a a stud for a quick plug in
Flexible and durable rubber construction wrapped with a coil
No need to remove during car wash as it withstands harsh conditions
What We Didn't Like:
Radio signal is not always strong in rural areas
Bottom Line:
Wrapping up, this flexible rubber antenna is a great choice for Dodge Ram or Ford F150. It has a tough construction while also promising easy installation in less than a minute.
3. BINGFU CB Radio Antenna
This is one of the best CB antennas for users on a budget. Despite the price, it has decent performance, although not at par with the other antennas on the higher end of the market.
The antenna's coil is made of a flexible material, which is one of its best assets. Even when it accidentally bends, it does not easily break. At the bottom, there is a magnet mount that provides strong suction. Plus, it has minimal metal parts, so it is not easily prone to rust.
Installing this whip antenna on truck is effortless and does not require any tool. It attaches to the surface of a pickup through the magnet, eliminating the need to drill holes and use screws. It also includes a cable adapter and connector for easy linking to a compatible radio.
A lot of people may stay away from a magnetic mount antenna, thinking that the connection is weak. However, this model is designed in such a way that it adheres to the surface strongly. Even in high winds and harsh conditions, it stays in place.
The power and performance are also notable, which are quite decent considering its price. The maximum input power is 30 watts. Plus, it works with all CB frequencies within 26 to 27 MHz. It is also compatible with all brands of handheld CB radios.
Heads-up:
 While it comes with a cable that routes the antenna to the radio, it is short. The trick here is to put the antenna near the radio, so there's no need for a longer wire.
What We Liked:
An affordable investment in a quality CB antenna
Tough and flexible coil design
Easy to attach with the included magnet, yet stable
Minimal metal parts to avoid rust and corrosion
CB frequencies within 26 to 27 MHz
30-watt input power provides decent performance
What We Didn't Like:
The cable is shorter than standard ones
Bottom Line:
Overall, this magnetic mount antenna is excellent beyond being affordable. It has a tough but flexible coil design and ensures quick installation without the need for drilling.
4. Luiton LT-CBA01 CB Radio Antenna
It may be from a brand that most people will recognize, but that does not mean that it is inferior. This is a great option for budget-conscious buyers.
This magnetic CB antenna is 28 inches long. I love the height because it improves the reception. Antenna performance is generally better when it is longer, so I am happy with its length. It delivers ultimate range and superior receiving capabilities.
The versatility of this traditional CB antenna is also worth highlighting. It will work on all CB radios for pickups. Additionally, it is capable of handling even weather frequencies, making it a must-have for staying informed on the road.
Whip antennas need proper tuning to ensure the best performance. With this model, there is no need to trim to calibrate. Instead, it comes with a screw that I can adjust to change the length of the center-coil antenna. It does not require cutting to set the SWR. Although, an SWR meter is still necessary.
It is a great mobile CB antenna for newbies because of its ease of installation. No need to pay a mechanic or use complicated tools to assemble it on the vehicle's roof or other places in a pickup truck. It is a magnet mount antenna, so there is no need to drill. It is also quick to remove when it is not needed.
Heads-up:
One of the drawbacks of this magnet mount antenna is that it does not have a strong base. It needs some reinforcement when we drive at high speed or under strong wind.
What We Liked:
A great pick for people on a budget
Has a length of 28 inches for a wide range
Provides access to a weather channel and covers all frequencies
Adjustable length for easy calibration without the need to cut
Easy installation even for newbies
What We Didn't Like:
Magnetic base requires some reinforcement
Bottom Line:
From the ease of installation to the adjustable length for quick calibration, this mobile CB antenna is another good option to consider.
5. President Electronics New Virginia CB Radio Antenna
In this list of CB antennas, this President Electronics model is amongst the most expensive. Nonetheless, there are valid reasons why it is costly.
Among others, one thing that justifies the cost of this good-quality antenna is its compact design. It is great for small pickups because it is discreet. The stealth design makes it a great alternative to long and bulky whip or fiberglass antennas. Despite the low-profile design, it does not compromise performance.
For versatility, I can move the antenna body. This will allow me to modify the position depending on what can yield the optimal signal. It is adjustable within a range of 60 to 100 degrees. Changing the angle is possible simply by moving the top portion.
The strong magnet is also a plus, making it easy to attach to a pickup truck. It will not slide regardless of its mounting location. If there is no metal part where the mount can connect, a great alternative is to use a hook and loop instead.
Performance-wise, it does not disappoint when it comes to signal range and reception. Of course, it is not as capable as a long fiberglass antenna, but that does not mean it performs any less. In favorable conditions, it can reach up to four miles.
More so, users can install this antenna without complication. Aside from the magnetic base, I love how it came pre-tuned. This means that there is no need for manual tuning.
Heads-up:
While the mounting hardware package includes a coaxial cable, it is thinner than I expected. It is almost equivalent only to a 14-gauge wire.
What We Liked:
Compact and discreet without compromising its performance
Adjustable whip from 60 to 100 degrees
Has a strong magnet for secure mounting
Reaches up to four miles in favorable conditions
Comes pre-tuned out of the box
Bottom Line:
An expensive product from a reliable antenna brand, it has a stealth design, adjustable angle, and a strong magnet. Not to mention, it is user-friendly since it does not require tuning.
6. Luiton 14-inch CB Radio Antenna
Made by the same manufacturer as the product listed above, the two share almost similar features. One of the biggest differences, however, is that this model is shorter at only 14 inches. Despite this, it is one of the top mobile CB antennas worth looking at.
The heavy-duty magnetic CB antenna mount is one of the most notable features of this product. It simplifies installation, removing the need for screws. This way, it is also a breeze to detach the antenna when necessary. It is strong, even when there is heavy wind.
The CB antenna whip is made of steel, which contributes to its longevity. It also includes a protective rubber cup. A locking screw is included, which locks the antenna and provides various adjustments depending on individual needs.
Upon purchase, it comes with a BNC to SO-239 adapter, making it one of the most versatile mobile CB antennas. It can connect even to a handheld CB radio. Meanwhile, it has a 13-foot cable for routing the antenna to the radio.
With its low-profile design, it is ideal for those who want something discreet. It is not as unobtrusive as a hidden CB antenna, but it is not as long as the others on this list. This is a good thing as it will prevent scratching the garage door.
Heads-up:
Nonetheless, a shortcoming of this CB radio antenna for pickup is that the rubber that protects the bottom of the magnet mount does not fit well for some products. Mine work just fine, so I believe they were isolated incidents.
What We Liked:
Comes with a heavy-duty magnetic base
Steel whip construction for durability
Has a protective rubber cup and locking scew for stability
Includes the BNC to SO-239 adapter, compatible even with handheld CB radios
Low-profile design to prevent scratching garage door
What We Didn't Like:
Some protective rubber covers come loose
Bottom Line:
With a strong magnetic base and easy installation, this is one of the most practical CB antennas for buyers on a budget.
What to Look for When Buying CB Antenna for Pickup Truck
While there is a long list of options for CB antennas, they are not all the same. As you narrow down the choices, below are some of the most important considerations.
The construction is crucial for durability and performance. It also highly influences the price of the antenna. Fiberglass is an excellent material, which is known for being flexible and durable. Stainless steel is also impressive. As for the base, plastic and rubber are common materials you will find.
You do not need to pay a mechanic to install the antenna for you. It is one thing that you can do yourself if you pick a user-friendly product.
It should come with detailed instructions and everything that you will need to complete the assembly, such as the coax cable, antenna wire, and mounting bracket. It is also good if it is pre-tuned out of the box.
Speaking of ease of use, it is highly influenced by the type of CB antenna mount used. I highly recommend a magnetic base if you like to mount a CB antenna with minimal effort. This is also easy to disassemble. Nonetheless, make sure that the magnet is strong enough to withstand harsh conditions, such as strong winds.
For a CB antenna for long range communication on the road, taller is better. The higher the antenna, the better its performance. Ideally, it is ¼ of the range in transmitting frequencies, but that is too long for a pickup. Go for a length that is most convenient, such as one that will fit in your garage.
This is one thing that most people ignore despite its importance in overall performance. The length should be long enough to connect the radio to the antenna. If you will mount the antenna at the back of a truck, you need a longer cable. Most CB radios are pre-tuned at 18 feet, making it an ideal choice of cable length.
A good antenna is not an eyesore. No one wants their truck to look ugly because they chose the wrong antenna. Some might go for something discreet. If you like it taller, which also happens to have better reception, then make sure it is well-designed.
Another good way to narrow down the possibilities is based on the brand name. BTECH, Bingfu, Luiton, and President Electronics are some of the top makers of antennas for CB radios.
While not reviewed in this guide, the Firestik CB antenna is also an option worth looking at. Read online reviews and learn from the real-life experiences of users of different brands.
Where is the Best Place to Put a CB Antenna on a Pickup Truck?
Mounting location considerations are important to maximize the performance of the antenna. The higher you mount a CB antenna, the better its ability to receive signals. If possible, position at least half of it above the roof line.
If you are thinking of antennas for CB radio mounting ideas, the best is in the center of the roof. This way, it is at the highest point of the pickup truck and is in the middle of the vehicle chassis. It minimizes directional bias while also improving omnidirectional transmission. A magnet mount antenna is the best pick for roof installation.
The toolbox on the driver's side
Another great choice is to use the toolbox as the antenna mount. If you are using only a single antenna, put it on the driver's side. This will prevent the cab from blocking incoming signals.
If your pickup does not have a cab, then another good place to mount CB antenna is on the stakehole. This is the square opening at the bed rail. You will find special CB antenna mounts that will perfectly fit in this location without the need for drilling.
Hood mounts are equally good for a location to install a CB antenna on a truck. Putting it in the hood channel is also a good choice if you like it to look like it has been factory installed.
However, if there is one location for CB antenna that you might want to avoid, it is in the bumper of your pickup.
It is low, so it can result in reduced antenna length compared to putting it in a higher portion of the truck. It blocks the pickup's, which will prevent sending and receiving the necessary signals.
Which CB Antenna has the Longest Range?
Stainless steel 102-inch whip antennas have the longest range. However, it is often too high, which makes it not great for pickups.
You might want to go with a dual fiberglass antenna instead to enjoy a better range and a practical length. Avoid no-ground plane antennas or shorter ones because they often have the shortest range.
Is a Taller CB Antenna Better?
Yes, a taller antenna is better for a CB radio. It can deliver better antenna performance compared to its shorter counterparts. The higher the antenna is, the farther the message can transmit.
More than the height itself, consider as well where you are mounting antennas. Antennas mounted higher will yield better performance.
The right height of the antenna to choose depends on several factors, such as its material and intended use, as well as the environment. If you are using a fiberglass CB antenna, a length of two feet has a range of two to three miles while a length of five feet has a range of five to seven miles.
On the other hand, for magnet mount antennas, those with a height of three feet will have a range of approximately three to four miles and five to seven miles for a five-foot antenna.
If you want the best performance, then you might want to consider a 102-inch whip antenna. However, while this is the optimal antenna length for CB radios, it is often too high for most pickups.
How Can You Tell if the CB Antenna is Grounded Properly?
The best way to tell if the antenna is grounded properly is to use a multimeter. You must check the continuity of the antenna mount and vehicle ground.
To do the test, place the first probe on the CB antenna mount and the second probe on the negative terminal of the battery. When there is good ground, the needle in the multimeter should move fully to the right.
How Many Watts Should My CB Antenna Be?
The maximum wattage that a CB radio can transmit is 4 watts. Meanwhile, if it has SSB capabilities, then it can transmit up to 12 watts.
For the antenna, however, the maximum wattage depends on various factors. For instance, it is dictated by your communication needs. Powerful antennas can reach up to 10,000 watts, but such is overkill for pickups.
What are the Different Types of CB Antennas?
For a better understanding of CB antennas in pickup trucks, it is crucial to talk about the different types available. This will help you decide which one is a better option for your needs. Among others, a great way to differentiate them is through their coil location.
As the name implies, base-loaded antennas have the coil at the bottom. In most cases, it has a plastic cover. A magnet is also common, which is what mounts it on the vehicle's roof or trunk. As an all-in-one kit, the antenna consists of the cable and mount in a single body. It is not as efficient as the other two mentioned below.
As the name implies, center-loaded antennas are designed with the coil in the middle. Technically, however, it is near the bottom. It has a thick stainless steel shaft with the coil sitting above it. A center-load antenna is a common pick amongst professional truckers and large pickups.
It is a common design you will find in fiberglass antennas. Top-loaded antennas have a thin wire at the top, which is wrapped with protection. This is a popular choice for people on a budget. More so, you can mount it low as its coil will most likely stay above a pickup's roof line.
Which is a Better Option – Single or Dual Antenna?
Should you go with a single set-up or install dual antennas? Both have their respective pros and cons. It boils down to personal preference and the performance you expect.
A common misconception is that dual antennas will extend your range. The truth is that it can only modify your range's shape, but it will not give you a longer range. The latter is more dependent on radio power and antenna length.
However, one thing that makes dual antennas better is that they will provide you with better reception. It means fewer blind spots, minimizing the likelihood of obstructions to radio frequencies.
So, if I have to choose only one from the two, I would go for a dual CB antenna on pickup.
Conclusion
The best CB antenna for pickup truck works as a messenger. It connects your radio to the outside world, making it possible to communicate with other users at a distance. Whether it is for emergencies or recreation, it makes sure that the CB radio can deliver high performance.
In your search for a pickup truck CB antenna, keep an eye on the products I mentioned in this review. They are some of the most trusted options that will help in enjoying clear communication on a CB radio.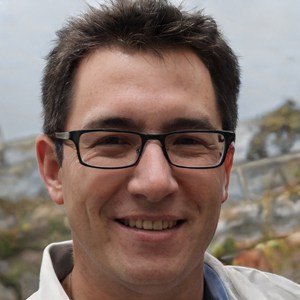 Hi, I am Amaro Frank – the Wind Up Radio's content editor and writer. Working with Adam is so much fun, as his stories and experiences enrich my knowledge about radio communications and radio accessories. My main tasks in Wind Up Radio are building content and generating great articles on different topics around radio accessories.