XM satellite radio is by far one of the most outstanding services on cars as it cooperates with so many brands to bring you the joy of entertainment while driving.
Yet, it's not the all-time favorite of many people. Thus, they find pre-installed XM radios annoying and want to know how to remove XM radio from car.
However, Sirius XM cancellation isn't common knowledge, and it's somewhat risky if you blindly take action. Indeed, if you get it wrong, it might cost you extra termination fees (as stated on their website). Therefore, understanding ways to remove Sirius radio from car is essential.
So, if you also share the same concerns and want to know more about methods for canceling Sirius XM, today's post is for you. The procedures are pretty straightforward to follow and don't cost you much time, so stay tuned.
We'll discuss how to cancel SiriusXM through calling, chatting, and using an app or website.
2 Common Methods to Remove XM Radio From Car
1. Canceling Sirius trial subscription
As stated above, SiriusXM collaborates with most car brands today, and to attract more subscribers, they offer free trials on several automobile models. These trials usually last 3 months, in which you can use the full service with no cost at all.
We mention this offer because if your car also belongs to that specific list, luckily, you won't have to move a finger to cancel your Sirius subscription. So, enjoy your free trial and allow it to expire.
And the best part is that SiriusXM will not automatically extend your service or charge you if you decide not to go for a paid plan afterward.
However, if your car doesn't have that offer and you subscribe to a free trial yourself (usually the 3 months-for-$1 deal), you must contact the company to terminate the subscription. Otherwise, they will automatically charge you according to their standard fee once the period is over.
2. Opting out of your Sirius paid plans
However, if you've already chosen to subscribe for a paid membership and now want to back out, you'll have to go through several steps to get it completely removed without extra charges.
There are a few ways to do it; however, the most straightforward one is to get in touch with SiriusXM customer service. Call their hotline at 1-866-635-5027, state your desire, and the staff will do all the tasks for you.
But, according to the Eastern time zone, they only work from Monday to Friday from 8 am to 8 pm.
On the other hand, if calls aren't your cup of tea, but you still want the direct reply of a (probably) living person, it's best to have an online chat with an XM customer service representative.
Their working hours are 8 am to 11 pm on weekdays and 8 am to 8 pm on weekends, so make sure you reach them before they are off work.
Cancel SiriusXM without Calling or Chatting
Now, what if both calling and texting aren't your thing? Lucky for you, it's possible to opt out of your paid membership plan on the provider's site.
Furthermore, terminating your subscription using this method is also effortless as all you have to do is follow our 4-step guide below:
Step 1. First of all, sign in to your account via the Sirius XM site.
Step 2. After that, access the "Manage Your Account" section right on top of the screen.
Step 3. Then, find the "Change Billing Info" section and click on it.
Step 4. Finally, the "Cancel Service" option will show up and all that's left to do is choose it.
Cancel Sirius Subscription on Smartphones
If you still feel the hustle and bustle following all of the above approaches and want to cancel the membership using smartphones, try this DoNotPay method. The whole process would only cost you a couple of minutes and save you the time explaining to customer service or logging into your account.
However, the only drawback is that this DoNotPay app doesn't support Android users. Yet, you can still open its website and use the platform instead of the app.
Here's a complete guide on how to do it:
Step 1. First, run the DoNotPay software/platform using any internet browser or iOS phone. You might need to fill in some information to verify your identity and subscription data in a few cases.
Step 2. Then, find and access the "Find Hidden Money" section.
Step 3. Afterward, search for "SiriusXM" from the search bar and check it as the subscription you want to terminate. And you're good to go.
This app/platform will take care of the rest and send you a confirmation email when it finishes all the procedures.
Conclusion
That's all we have for you today. We bet now you understand how to remove Xm radio from car with ease. Follow our guide above, and you'll save yourself so much time (in some cases, even money) canceling your XM satellite service. Good luck!
Read more ways to remove other radios such as a Kenwood radio or a Pioneer radio.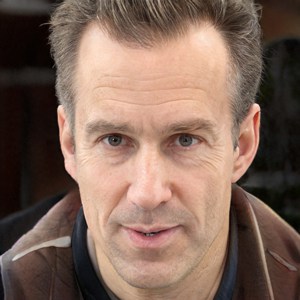 After four years working as a radio mechanic, I know that everything about radio communication is not breezy, even though it greatly benefits us. That is why I set up a website sharing my skills and guides to help non-professional users use their radio headsets, set up their antennas or choose the right products, etc.