It may not be now, but the day will come when your knowledge of how to remove a Kenwood radio will come in handy.
Whether you are repairing the unit or replacing it with a new one, you will thank yourself for knowing the process. It's easy, and best of all, no need to pay a mechanic to do the job.
Read on to know removing the Kenwood car stereo is not as challenging as you might think.
A Step-by-Step Guide to Remove a Kenwood Radio
The process will be easy if you have experience in car stereo removal. It is almost the same as the removal of other models. Even if you do not have experience, it does not have to be a headache. You only need to prepare two things:
A flathead screwdriver
Key
Steps For Removing Kenwood Radio With Keys
When you are upgrading your car radio or car entertainment system, radio removal keys may come in handy. A lot of radios come with a special locking mechanism, which is one way to deter theft.
You will need a removal key to take out an old Kenwood car stereo without damaging the unit.
For easy Kenwood DNX4230DAB and Kenwood DPX503BT removal, among other similar models that will need special keys, here's what to do:
1. Disconnect the Radio
Start by turning off your car and radio. It might seem like an obvious step, but some people might forget to do so. This is important for your safety. Ensure that you disconnect it from the negative battery terminal.
2. Remove the Frame
Take the frame out of the radio. You can do this by using a flathead screwdriver. It is often made of plastic, so avoid exerting too much pressure to prevent the case from breaking.
3. Use the Keys
Insert the radio removal keys on the side of the unit. In most cases, there are two keys, which you will insert on the left and right sides. Look for the tiny holes where the keys will fit.
4. Remove the Keys
Pull the removal keys at the same time. This will take the radio out of being locked. It allows the radio to loosen up from the slot.
5. Take the Radio Off
Remove the radio from the slot and disconnect the wires. Make sure to do it gently to prevent stretching the wire while it is still attached to the radio.
Removing Kenwood Radio Without Keys
If you do not have keys to remove Kenwood stereo, you can improvise with a similar tool. The process is almost the same.
The main difference is that you will be using a metal piece or sharp Kenwood removal tool DIY that is small enough to fit in the holes.
Aside from a flathead screwdriver, butter knives can also work. Look at the size of the hole so you can find a tool that will work best.
Is this Process Applicable to Kenwood Car Stereo Only?
No, the process mentioned above for removing Kenwood car radio applies to other brands as well. It is a standard procedure that works for other radios. Nonetheless, to be sure, I suggest looking at the manual of the specific radio you have.
It is the same not only across brands but also across models or types. For instance, whether you have a Kenwood double DIN stereo or a single-DIN radio, the process I mentioned above will work.
Related post: single vs double din radio comparison.
Why Should You Learn How to Remove a Kenwood Car Stereo?
Among others, it is important to learn how to take out a car stereo because it will allow you to save money. When the time comes that you need Kenwood radio installation for a new unit, you won't have to pay a pro to do the job.
More so, learning it can prevent damage, especially if you have a fragile Kenwood touch screen radio. A Kenwood Excelon stereo, for instance, will have a digital touchscreen that you can end up breaking if you are not aware of the radio's proper removal.
It also allows you to troubleshoot the radio when it is not working as it should.
For instance, if you have a Kenwood faceplate not working, it can have a problem with the internal components. Chances are, wires can be stuck at the back or other components might sustain damage. In turn, it will prevent the radio from normally functioning. If you know how to remove it the right way, you can fix the problem yourself within minutes.
Conclusion
In this guide, I shared how to remove a Kenwood radio from your car. As you can see, it is easy. The process starts by removing the radio from the battery, followed by taking the faceplate off. Next, use a removal tool or a sharp object, and you are now done.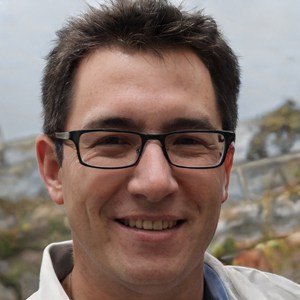 Hi, I am Amaro Frank – the Wind Up Radio's content editor and writer. Working with Adam is so much fun, as his stories and experiences enrich my knowledge about radio communications and radio accessories. My main tasks in Wind Up Radio are building content and generating great articles on different topics around radio accessories.