Ham radios are crucial for emergency communication and survival. While it can be a dependable tool, however, the overall performance depends on many factors. For instance, the environment in which it is used can have a huge impact. More so, the quality of the antenna is also critical.
The best ham radio antenna is a must-have to facilitate superior radio communications. It acts as the transducer, converting voltage into radio signals. It establishes and maintains a reliable connection, making it indispensable in amateur radio.
From their design to technical specs, ham radio antennas are different in many ways. As you narrow down your choices, below are some of the most important considerations.
Type: From dipole to a rubber duck, different types are available. Pick one that is most suitable for the radio that you have and the frequencies you want to access. For instance, whether you have a ham radio base station or a handheld unit will impact your choice of antenna.
Construction: Choose one that will withstand the test of time. It must feel solid, which is indicative of longevity. The paint should not easily chip, and the metal components should not rust. It should also be strong enough to withstand wind and other external elements.
Connection Type: Especially for cars, magnetic connectors are common. They are convenient, but if they are weak, they can be easy to knock down. Lip mounts are also available, which you can connect to the roof without drilling screws. For those in handheld units, meanwhile, an SMA-female connector is common.
In this Buying Guide, I will help you go through some of the top brands and models that should be on your list, including their most notable features. I will also talk about some things that can help you make a well-informed decision.
Top 5 Ham Radio Antenna Reviews
1. BTECH Nagoya NA-24J Ham Radio Antenna
For users with Baofeng, Kenwood, and BTECH radios, this is one of the top amateur radio antennas to consider.
The alloy whip construction is also worth noting, especially because it improves flexibility without compromising durability. I like whip antennas because they are bendable and have a lesser tendency of loosening compared to their retractable counterparts.
Speaking of its construction, the brass connector is also an excellent feature. It is an exceptional conductor. This connector may be small, but it is crucial for maintaining a radio frequency circuit. A poor connector will result in poor performance, so I am happy with what comes with this antenna.
Upon purchase, buyers will receive a rubber spacer as a part of the package. It is a grommet that fills the space between the antenna and the radio, preventing dirt, dust, and other external elements from being in contact.
Every antenna has been through individual testing as a part of its quality control. This is important to ensure support for the frequency range it is designed for – 136 to 174 MHz and 400 to 520 MHz.
This antenna for ham radio is an improved version of the NA-771. The main difference is that this new model has better overall construction, which positively impacts its performance.
Heads-up:
While I can highly recommend this for users who are always on the 2m bands, the opposite is the case for those using 70cm. As other users support, the 70cm performance is quite dismal. More so, it might need modifications to fit in some radios.
What We Liked:
Works well with BaoFeng, Kenwood, and BTECH radios
Flexible but durable alloy whip construction
Includes a brass connector that is an excellent conductor
Comes with a rubber spacer to fill in a potential gap
Ensures frequency ranges of 134 – 174 MHz and 400 to 520 MHz
What We Didn't Like:
Does not work well on 70cm bands
Might require some modifications
Bottom Line:
With this portable ham radio antenna, users can enjoy top-notch features, such as a whip construction, rubber spacer, and brass connector. They contribute to the superior functionality of the product.
2. ABBREE AR-152A CS Tactical Antenna
I highly recommend this for those who are looking for transceiver antennas. It is the most affordable on this list, but that does not mean the performance is less stellar.
Aside from those on a budget, this VHF and UHF antenna is also for people on the go. With the foldable design, it is a snap to bring it anywhere. It is quick to snap in the bag or car. This makes it a great pick for outdoor enthusiasts, including those who often go camping or hiking.
When it is not folded, the antenna has a height of 28.3 inches. It can fold in half. It comes with a Velcro strap, which holds the antenna in place during transit. This will prevent it from accidentally unfolding.
To add, it is made using durable materials. I find it quite surprising because of its price. I was expecting the construction to be inferior, but I was wrong. It feels sturdy, so I am confident that it will be long-lasting.
I have tried several flexible antennas in the past. One problem that always confronted me was that they easily broke because of repeated bending. Nonetheless, with all the times I used this antenna, it did not feel that way.
Ease of use is another asset of this antenna. It is quick to snap to a compatible radio, such as Baofeng UV-5R and UV-82.
Heads-up:
While it is a good thing that it has a foldable design, one of the drawbacks is that it can have difficulty staying in line. Once it is unfolded, it may not stay straight.
What We Liked:
Durable yet affordable dual-band VHF and UHF antenna
The foldable design (half 28.3 inches) makes the antenna portable
Easy to install on a compatible radio, including the Baofeng UV-5R and UV-82
A flexible and soft antenna that allows bending
What We Didn't Like:
Can have a hard time saying in line
Bottom Line:
An affordable and foldable antenna for ham radio, this product can be a great option for those who often bring a radio when they are hiking or camping.
3. BINGFU Dual-Band Ham Radio Antenna
Make the most of ham radio in a vehicle. Using this antenna has the potential to extend the signal to enjoy a more reliable connection.
One of the best assets of this antenna is its omnidirectional design. This means that it receives radio signals equally in all directions, making it better than the antennas that can pull a signal only from a single direction.
Compared to my ham radio's stock antenna, this product is better at capturing NOAA weather frequencies. This is important since it can make sure that I know the latest weather updates when I am on the road, which is vital for my safety.
I tried many antennas for off-road vehicles, and a common problem I experienced is that they are difficult to install. This can be a problem, especially for newbies. However, this model is designed with simplicity in mind, so the assembly is a breeze.
Speaking of assembly, the package is inclusive of a ten-meter cable. It is long enough to route from the radio inside my car to the antenna positioned on the roof. The best path for a wire of this length is from the top of the trunk to the bottom of the rear seats.
The price-to-performance ratio is also impressive. Many of the budget-friendly antennas often end up delivering inferior performance. This product is cheap while still being decent, although not as powerful as its higher-end competitors. It is dual-band and compatible with frequencies from 136 to 174 MHz and 400 to 470 MHz.
Heads-up:
One of the issues with this vehicle ham radio antenna is the magnet. The connection is weak. It can fly off the roof when driving at a high speed, so users might need to find a better way to install it.
What We Liked:
The omnidirectional design receives signals from all directions
Captures NOAA weather frequencies better than stock antennas
Easy installation even for newbies
Comes with a ten-meter cable for any wiring path
Good price-to-performance ratio
Compatible with frequencies range 136 – 174 MHz and 400 – 470 MHz
Bottom Line:
In sum, this car ham radio antenna is affordable without losing quality and performance, although the manufacturer can improve the strength of the magnetic base.
4. VFAN Ham Radio Dualband Antenna Antenna
A dual-band antenna with a 3dB gain, this is another option that buyers of mobile UHF VHF antennas might appreciate.
Some people might find this antenna short, but that can be a good thing. It is a major reason why it has a low wind load. It means that the wind will have a minimal impact on the performance of the antenna.
Aside from its length, I also attribute the low wind load to the design of the magnetic base. It has a 2.95-inch rare earth magnet, which is one of the strongest I have seen. Also, the magnet base has a cover on the side, which will prevent scratching the roof of a car.
This antenna is not just for Jeep or any other vehicle, including golf carts. It can also be a great option for compatible marine radios. It has a similar connector and frequency. Plus, the power is sufficient, so I see no reason why we cannot use it in boats as well.
With its price, some might instantly think that the range is dismal. While different factors can affect range, I used this without a problem at up to 40 miles. A major reason for the good range is the omnidirectional design of the antenna, which allows it to capture signals from all directions.
Heads-up:
However, a common complaint about this antenna is the quality of the paint on the base. It can easily chip, which makes it an eyesore. Nonetheless, such is purely a cosmetic problem and will not impact performance.
What We Liked:
A dual-band antenna with a 3dB gain
Has a low wind load to retain its position even when moving
95-inch rare earth magnet to ensures great wind resistance
Will also work for marine radios
Good range up to 40 miles
Omnidirectional for better coverage
What We Didn't Like:
Paint at the base can easily chip
Bottom Line:
From the strong magnet to the omnidirectional design, this ham radio antenna has plenty of exceptional features. The best thing is that it is affordable.
5. BINGFU Vehicle Ham Radio Antenna
With a VHF range of 136 to 174 MHz and a UHF range of 400 to 470 MHz, this is another antenna that deserves a spot on this list.
A compelling reason to choose this antenna is its lip mount fix bracket. I like this better than the one in the BINGFU antenna earlier mentioned, which comes with a magnetic base. The mount of this antenna does not require drilling holes. Plus, it is tougher than a magnet, so I do not have to worry about getting blown by the wind.
The lip bracket is also great because of its ease of installation. The antenna did not come with a manual. Despite the lack of instructions, I was able to assemble it within minutes.
More so, this ham radio roof antenna has a wide range of compatibility. It is not just for hams. It is equally effective for FRS, GMRS, MURS, and two-way radios. It will even work for marine radios and radio scanners. Plus, it is compatible with a wide array of brands, including ICOM, BTECH, Kenwood, Cobra, and Yaesu, among others.
The reception of the antenna is incredible. Based on experience, it can hit local repeaters even at a maximum distance of 50 miles at 25 watts of power. I tried it in both 70cm and 2m radios, and they worked great in both instances.
Heads-up:
If there is one thing that might make some buyers skeptical, however, it is the price. It is the most expensive of the five products in this review. Also, some might not like how it can rust easily.
What We Liked:
Versatile, VHF range: 136 – 174 MHz and UHF range: 400- 470 MHz
Works for FRS, GMRS, MURS, two-way radios, marine radios, etc
Great reception even up to 50 miles
The lip mount bracket ensures a strong connection
Ensures a good reception
Easy to assemble without drilling
What We Didn't Like:
Expensive
Easily prone to rust
Bottom Line:
Even if it is expensive, this ham radio antenna is a good pick because it comes with an easy-to-mount and stable lip bracket. Plus, it is compatible with different types and brands of radios.
What to Look for When Buying Ham Radio Antennas
With too many options, you might end up confused. Make the right decision by considering these things.
Type of Antenna
Being familiar with the UHF, VHF, and HF antenna types is one of the most important. It will be easier to narrow down the possibilities if you know how they are different from each other.
One of the most popular options for a ham radio base station antenna is a dipole. It is a popular choice amongst operators at a range of 33 to 262 feet. If you are thinking of a ham radio antenna DIY project, this is a great option as it is easy to construct. You can make it using two insulators and copper wire.
A dipole is a good option if you need an antenna for attic. Some users also string it in between trees. Plus, you can use it on multiple bands, but you will need to use a tuner, which must match the antenna's transmitter.
If you are using the ham radio in a limited space, a vertical antenna can offer the perfect solution. A coil at the base can electrically shorten the antenna. It can offer more frequencies sans the height.
One of the main benefits of this kind of antenna is that it generates a low angle of radiation, which can result in a more comprehensive coverage at longer distances. Plus, it is space efficient.
For mobile ham radio antennas, the rubber duck can be a great option. It has a ¼ wavelength, which makes it functional as a linear antenna for portable equipment. The rubberized jacket on the top of a radiating element is the reason why it is called a rubber duck antenna.
However, the problem with these antennas is that they do not receive or transmit as effectively as others, such as vertical antennas. Hence, it is best only for handheld radios communicating over short distances.
Construction
Many ham radio antennas are affordable, but that does not mean that the quality must be compromised. Pick one with tough construction to ensure longevity. Many of the antennas I reviewed above are long-lasting, so I am confident that they can provide the best bang for the buck.
Connection Type
Especially if you will use the antenna for a car ham radio, the type of connection is also an essential consideration. Some of the products above have a magnetic base acting as the connector. If you will opt for a magnet, make sure that it is strong enough, so it will not be easily knocked down by the wind, especially when you are driving fast.
As an alternative to a magnetic antenna, you will also find one with a lip mount. It has a stronger grip as it is fixed on the roof. Even so, such is convenient because there is no need for drilling. This will also minimize damage to the roof.
Ease of Use
By being user-friendly, the antenna must be effortless to install. This is often the case for those with a magnetic base. It should come with a manual containing detailed instructions. More so, it should also include the accessories that you will need for installation, such as rubber grommets and screws.
Adjustability
In recent years, an adjustable ham radio antenna became more popular. These antennas come with a movable top section, which will make it possible to extend their height, and at the same time, they can tune to more frequencies.
It is a great choice for people who are looking for versatility. It can transform into a long range ham radio antenna when necessary.
Is It Possible to Use Your Ham Radio Antenna as Your TV Antenna Also
Yes, you can use a ham radio antenna as a TV antenna. However, there are limitations. For instance, you can do so only in frequencies that ham radios and TVs share. You can use them in certain VHF and UHF bands. Nonetheless, they are not for HF bands because TV antennas are not for shortwave radios.
However, since they are tuned to different frequencies, I would not recommend using a ham radio antenna as a TV antenna. Antennas are cheap, so there is no reason why you should not buy one designed for a specific purpose.
How Tall Should a Ham Antenna Be
In most instances, an antenna with a height of 15 to 70 feet will be a suitable choice for ham radios.
As a rule of thumb, the height must be half of the transmitting frequency's wavelength. The taller the antenna, the better it is. More than the height, however, it is crucial to keep it away from interference, which will ensure better performance.
What is the Best Antenna for HF
The best antenna for HF, especially for a base station, is a multi-wire dipole. Meanwhile, many amateur radio operators are also using GR5V multi-band HF antenna. It operates on all ham radio bands. You can find commercial versions that are readily available or they can also be built from scratch.
How Big of an Antenna Do I Need for Ham Radio
Many factors will have an impact on the answer to this question, such as your specific needs. In most instances, longer and taller antennas are better if you want more gain, but this is provided that you have space availability.
It is especially the case if you are operating near repeaters. For a 2m 146 MHz antenna, a 19-inch quarter wave whip is a suitable option.
How Do I Install Ham Radio Antenna in My Car
The installation of a ham radio antenna can vary, depending on the design. It is best to consult the manual and religiously follow the instructions from the manufacturer. Here is a quick rundown of the general steps, assuming that what you have is an antenna with a magnetic mount.
Step 1: Start by cleaning the roof of your car, especially in the area where you will install the antenna. Grit, dirt, and dust will result in weak adhesion.
Step 2: Secure the antenna in its position. Use the antenna itself as the handle. Reposition the mount as needed.
Step 3: After securing the ham radio antenna, thread the cable or wire through the door. It is an important step to hide the wires. Otherwise, they will be an eyesore. Route it through the door seal and use a grip.
Step 4: Connect the antenna to the radio and test it out. If it is not working, make sure that the connectors have no problem, or that the wires are not damaged when routing them.
Where Do You Mount a Ham Radio Antenna on a Car
The best place to mount a ham radio antenna on a car is on the roof. It will also work well in an antenna for home or for apartments. It is where it can gather the strongest signal. Position it away from the engine to minimize interference. The trunk lid can also be a great option.
Conclusion
While the stock antenna of your ham radio might be doing a good job, you might want to switch to something more powerful.
The best ham radio antenna is crucial for improving performance. A taller antenna can boost coverage, but this is still highly dependent on the quality of the product. With such, pay attention to what you will choose. Consider the recommendations above to make it easier to narrow down the possibilities.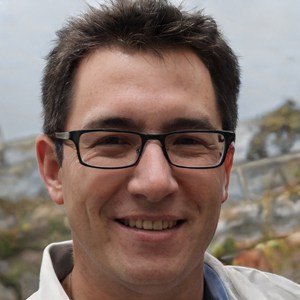 Hi, I am Amaro Frank – the Wind Up Radio's content editor and writer. Working with Adam is so much fun, as his stories and experiences enrich my knowledge about radio communications and radio accessories. My main tasks in Wind Up Radio are building content and generating great articles on different topics around radio accessories.