In the hearts of any true sports fan is the desire to support and see their home teams make it to the top of a fierce battle. As for St. Louis Blues Supporters, watching or listening to the live game has been their way of showing love and support.
If you're wondering what radio station is the Blues game on, you can tune into WXOX 101 ESPN Radio. You can also watch the game even when you're not in Missouri by simply subscribing to streaming apps. Here's a full brief on where you can support the Blues Game.
Which Radio Station is Broadcasting the Blues Game?
Fans can listen to the Blues Game on their flagship radio station, WXOX 101 ESPN. Other radio networks also play Blues hockey streams in Missouri and Illinois.
Below is the list of stations in Missouri and Illinois where you can listen to St. Louis Blues National Hockey League games.
MISSOURI
| | |
| --- | --- |
| Radio Channel | Location |
| WXOS 101 FM | St. Louis |
| KGIR 1220 AM | Cape Girardeau |
| KYRO 1280 AM | Moscow Mills |
| KDBB 104.3 FM | Park Hills |
| KBDZ 93.1 FM | Perryville |
| KSMO 1340 AM | Salem |
| KTUI 102.1 FM | Sullivan |
| KSLQ 104.5 FM | Washington |
| KWMO 1350 AM | Washington |
ILLINOIS
| | |
| --- | --- |
| Radio Channel | Location |
| WCXO 96.7 FM | Carlyle |
| WINI 1420 AM | Murphysboro |
| WVLN 740 AM | Olney |
| WBBA 97.5 FM | Pittsfield |
| WHCO 1230 AM | Sparta |
Where to Watch Blues Game?
There are a lot of ways to watch the Blues Game. If you are in areas covered by the St. Louis Blues TV market, you can watch it on Bally Sports Midwest. Blues Games are broadcasted without cable on DIRECTV Stream, fuboTV, and Bally Sports Plus.
However, if you're living outside the coverage, you can always watch the games through other TV Markets having a Blues game channel. Just subscribe to ESPN, ESPN+, or TNT and you can watch the game live on TV.
The Blues TV Schedule 2023-2024 will be streaming on some of the known sports channels. You may subscribe to partner TV markets such as Bally Sports, NBC Sports, Sportsnet, Abc, ESPN, TNT TBS, Hulu, TSN, and NHL network.
Pre-season schedules for upcoming games will start on September 24, 2023, with game time slots already determined. The regular season will officially begin on October 13, 2023.
Here's a glimpse of their pre-season schedule.
St. Louis Blues Preseason Schedule 2023:
| | | |
| --- | --- | --- |
| Date | Opponent | Time |
| September 24 | Arizona | 4:00 AM |
| September 24 | Arizona | 9:30 AM |
| September 27 | Columbus | 8:00 AM |
| September 29 | Chicago | 9:30 AM |
| October 1 | Dallas | 8:00 AM |
| October 3 | Columbus | 7:00 AM |
| October 6 | Dallas | 9:00 AM |
| October 8 | Chicago | 4:00 AM |
To find out more about their upcoming schedule for the regular season (2023-24), you can go to this link.
If you're away from your hometown without television but still want to support Blues, you can watch the live stream of their games online. Aside from radio and television, there are streaming apps that you can download to watch the game.
You can download and subscribe to Hulu, Fubo, AT&T TV, and Sling TV on your iOS and Android devices and stream Blues games without paying an expensive cable subscription.
If you want to listen to St. Louis Blues' online radio coverage version, there is an NHL app that you can download which has live streams of TV and radio broadcast audios.
Frequently Asked Question

What is the St. Louis Blues Win Rate of all time?
Out of the 55 seasons that St. Louis Blues played, the team has participated in the National Hockey League Playoffs 45 times and has won one Stanley Cup. Their all-time win rate is calculated at 51.4 %
Did the Blues ever win the Stanley Cup?
Yes, the St. Louis Blues won their first Stanley Cup in 2019. It was a 4-1 win against the Boston Bruins.
Conclusion
As a true St. Louis Blues supporter, it is an exciting experience to be part of the thrilling games that bring a sense of community. What radio station is the blues game on? It's a good thing that you can always tune in to WXOX 101 ESPN Radio and support your team.
You can also support the Blues when you subscribe to TV markets that offer live streams of the Blues' hockey playoff. The more modern option would be to use streaming apps available on iOS and Android to watch the game live.
Now you can never miss cheering on the St. Louis Blues!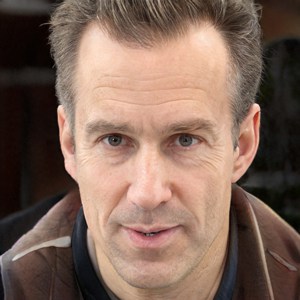 After four years working as a radio mechanic, I know that everything about radio communication is not breezy, even though it greatly benefits us. That is why I set up a website sharing my skills and guides to help non-professional users use their radio headsets, set up their antennas or choose the right products, etc.