Is an Internet radio station only for professionals? Fortunately, the short answer is no. You can create an Internet radio station even if you are an amateur.
Today we will discuss how to start an internet radio station legally. After reading our complete guide, you may be ready to start a radio show at home today!
The Complete Guide for Starting an Online Radio Station (7 Detailed Steps)
It's time to learn how to start an online radio station. Here are the basic steps that you need to stick to:
Step 1: Prepare Equipment for Your Internet Radio Station
You need to start with preparing all the necessary equipment for your show, including recording and broadcasting devices. If you are inexperienced, check out this article.
Basically, what you need is a mic, speakers/headphones, and an audio mixer. If you own a computer that has all of these, additional equipment is not necessary.
However, if you want guaranteed quality, check out some of the following devices:
Mic
As soon as the internet radio station setup is completed, you will have to talk. Therefore, you need to prepare at least one mic.
After determining the number of microphones for your radio station, you need to choose the right type of mic. Here are the two most popular types today:
If you want a mic that captures sound amazingly, such as one for recording songs, a Condenser Mic is a perfect pick. It is the mic that musicians and singers use to record their songs.
However, this type of mic is usually more expensive. In addition, the condenser mic requires batteries to operate; this can make it even more costly. Moreover, it catches more distortion and noise than usual.
In short, the condenser mic is best suited for soundproof studios where there is no other sound than instruments or talking.
Dynamic Mic is the perfect tool for capturing sound without noise; it can give a fantastic overall quality to the singers' performances.
This mic isn't the best mic for recording lyrics or musical instruments. However, it is an excellent device for reducing noise or eliminating unwanted distortions in the sound.
Unlike the Condenser Mic, it does not require any special power source to operate. In addition, the low price is also a significant advantage of this mic.
Headphones and Speakers
Once you have chosen the right mic, it is time to consider headphones and speakers. It is not necessary to own both. However, for the best recording experience, we recommend purchasing both if possible.
With headphones, you will get the most transparent sound quality; this is very important for sound tuning. Headphones also allow you to communicate easily with guests during an interview. Moreover, it can limit background noise.
On the other hand, the speaker helps you hear the radio signal just like any other listener.
Audio Mixer/Mixing Desk
This device allows users to mix audio directly from its sources without relying on software.
It receives connections from phones, microphones, computers, etc. After receiving the sound, it will perform the mixing or help you to create the desired sound. For example, let's say your guest talks too softly; you can increase the volume to clarify their voice with an audio mixer.
Desktop/Laptop
A desktop/Laptop is indispensable for your internet radio studio. You can use any computer as long as it can handle a radio broadcasting application.
When it comes to operating systems, we recommend Windows. The fact of the matter is that Windows became very popular thanks to its ease of use.
Step 2: Prepare Internet Radio Station Software
It is necessary to prepare the software for your radio station. Let's take a look at some necessary applications and software:
Audio Software
Once you have an audio mixer, get an audio software that helps you edit voices, sounds, and more.
There are countless different audio editors available out there. However, if you are a beginner, it is best to choose the one that allows you to edit, record, and save audio.
Broadcasting Software
Broadcasting software plays an important role. It converts all the sound you make from your computer and microphone into radio signals that travel over the internet. Therefore, without this software, broadcasting the radio station is impossible.
In our opinion, you should choose a broadcast automation software.
Step 3: Get an FM Radio License
You must have an FM radio license to play copyrighted music. So, what does a radio license do?
Simply put, it helps record labels or singers know when you are playing their music. Of course, it also allows them to profit from your broadcasting.
Unfortunately, getting an FM radio license is a bit difficult. In some areas, it may take you weeks or months. In fact, some people even have to wait a whole year to get a license.
You can skip this step by broadcasting royalty-free music. In that case, you do not need any license.
Step 4: Consideration of Brand Name
Once you have the necessary equipment and license (optional), you are ready to choose a name for your internet radio station.
Choosing a name is not as easy as you think. It should be relevant to the content your internet radio station offers and the audience you are targeting. Your brand name should be unique and catchy. Furthermore, it should be easy to remember and pronounce.
Last but not least, make sure that no one has used your brand name.
Step 5: Come up with Ideas for Content
Broadcast Your Own Content
As mentioned above, if you want to avoid the annoying licensing process, create your own content; this includes interviews, talks, news, live music shows, and more.
However, this requires a complete radio studio, including mics, audio mixers, headphones, and necessary software.
Talks & Interviews
To increase the appeal of your program, it is a good idea to invite famous names and experts from a variety of backgrounds. The good news is that you can get a lot of money if you handle the interviews well and invite the right people into your program.
Broadcasting News
If your goal is to broadcast news, you need to make sure your news is not widely known. Therefore, you will need a good strategy to get news as quickly as possible.
Fortunately, everything you need is available on the Internet. We recommend using multiple social networks, mainly Facebook and Twitter. Also, it is possible to use paid apps for instant access to trusted news.
Step 6: Run Your Ads
Take Advantage of Social Media
Today, one of the most effective methods of promotion is advertising through social networks. However, it isn't about creating profiles on social networking sites like Instagram, YouTube, Facebook, TikTok, and Twitter. Instead, you also have to create content for your profile; make sure it is engaging enough to attract many people.
Get Help From Influencers
As mentioned above, you can use social media to promote your internet radio station. However, you should get help from influencers who have a large following. Of course, they will charge you for promoting your brand.
Create a website
After posting your ads on social networking sites, it is time to start a website of your own. If you are inexperienced in this field, get help from a third party.
Step 7: Connect The Broadcast Server
After completing the above steps, you need to find a way to broadcast the radio station.
Hence, you'll need to set up a broadcast server for your internet radio station. This process is not too complex. However, it requires specific technical knowledge. Therefore, it is best to get help from someone experienced in this field.
What Is An Internet Radio Station?
When we refer to a radio station, we also mean radio programs or musicals that transmit sound over radio waves. These radio waves pass through many areas and transmit the sound of those programs to radio devices through a variety of channels.
When it comes to an internet radio station, radio programs or musicals are not transmitted by radio waves. Instead, they are transmitted to other devices via the internet. As a result, these programs are only available on devices that can connect to the internet.
The most significant advantage of Internet radio is that it has no geographical boundaries. That means you can listen to a radio program in London from New York or Rome via the Internet. You can enjoy this program through social media, listening directories, a website, a connected car, a mobile application, and more.
To determine if you are ready to start a radio station online, it's best to take the time to answer the following questions:
What kind of radio broadcasting are you interested in?
What would you name your radio station?
What kind of music do you plan to play?
Do you intend to hire another DJ or radio host?
What topics will your radio station cover?
How will your radio program be different from others?
Conclusion
Overall, learning how to start an internet radio station legally is not easy. You will have to spend even more time, money, and effort than expected. However, just be patient and responsible; you will not regret starting internet radio station.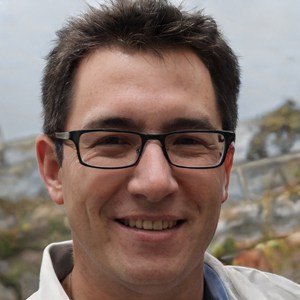 Hi, I am Amaro Frank – the Wind Up Radio's content editor and writer. Working with Adam is so much fun, as his stories and experiences enrich my knowledge about radio communications and radio accessories. My main tasks in Wind Up Radio are building content and generating great articles on different topics around radio accessories.