Learning how to reset Hyundai radio is actually simple and easy if you know what you're doing.
You can either press the factory reset pinhole found on your Hyundai radio. Or, just do a force reset of your radio by turning the proper fuse off and then turning it on after some time.
Such steps will essentially reset your radio, fixing most of the Hyundai radio problems that you're experiencing.
Method 1: Factory Reset Your Hyundai Radio
The easiest method of resetting your Hyundai radio is by factory resetting it.
The process is similar to how you would factory reset your phone. All you need to do is find the pinhole and press the button.
To do this, you will need something small enough to press the pinhole button. We recommend using a paper clip or possibly a ballpen with a small-enough tip.
To reset Hyundai Tucson radio, you need to press the pinhole button located on the lower right part of the radio. It's usually near the "phone" button so use that as your reference.
Check out this video if you're having a hard time finding it.
Actually, different models have different locations for these pinholes. So, if you plan to factory reset Hyundai Elantra radio, you need to check the upper left portion of the radio for the pinhole. It's also near the "phone" button and above the "FM/AM" button.
For your convenience, we have another video reference right here.
Method 2: Using the Fuse Box
Fuse boxes in vehicles and trucks are components that protect the electrical wiring in automobiles and trucks from damage.
But aside from this, users can manually connect or disconnect parts of the fuse box to reset electrical devices in your car like a radio.
A Hyundai Sonata radio reset can be done using this method since their power outlets are located at the instrument panel on the driver's side of the car.
When you open the instrument panel, you will find a diagram with the locations of your car's electrical devices. Use it as a guide to locate the fuse for the radio.
You can refer to this website right here if you're having difficulty finding the fuse for your Hyundai sonata radio.
Just type "Multi-Media" and it will refer to your radio. Then refer to the "Version 2" of the instrument panel diagram.
If you want to reset Hyundai i10 radio, you can refer to this website as well. The fuse is also located on the instrument panel, so it is easy to find.
But instead of typing "Multi-Media", we recommend that you type "Audio" instead to find the fuses related to your car's radio.
Turn The Fuse Off
Suppose you find the whole process of consulting the diagram tedious. Then, you can do it the easy way by turning the instrument panel off and turning it back on after some time.
All you need is a pen or screwdriver to flip the fuse to its "off" mode.
The model in the video is the Elantra, but this method should work if you plan to reset Hyundai accent radio as well.
This is quicker, but it does come with the downside that all of your devices will be reset. So your saved preferences in your devices will be gone, and you'll have to set them back up again.
But if you don't mind doing that, this is probably the best option you take.
Lastly, you can hit two birds with one stone if you reset Hyundai radio after battery change.
Method 3: Go to a Car Dealership
The last method is to go to a car dealership to reset your radio.
They know what they're doing, and they will certainly reset your radion and fix other car problems as well.
However, going to a car dealership should be your last option on this list since you'll be charged a decent amount of money for the repairs.
Conclusion
All of the steps mentioned above are viable, but we recommend first doing the factory reset option. The reason for this is because it's the easiest step to do, and it won't take a lot of your time.
Additionally, turning the fuse off can be tedious, but you should at least try this method out before paying money to your car dealership.
Hopefully, you know how to reset Hyundai radio after reading this article.
Besides Hyundai radio, you also can refer to ways to reset other car radios such as Mazda radio or Lexus radio.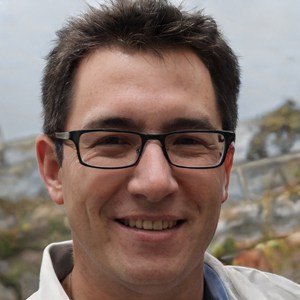 Hi, I am Amaro Frank – the Wind Up Radio's content editor and writer. Working with Adam is so much fun, as his stories and experiences enrich my knowledge about radio communications and radio accessories. My main tasks in Wind Up Radio are building content and generating great articles on different topics around radio accessories.