Whether you're a yacht rock enthusiast or someone who's just discovering the smooth and gentle soft rock classics, finding the perfect radio channel to set your mood right is essential. Fortunately, you've got a SiriusXM Radio that has a channel dedicated to Yacht Rock.
However, the crucial question remains: What channel is Yacht Rock on Sirius?
Tune in to channel 311 on Sirius Radio and listen to artists like Michael McDonald, Kenny Loggins, Christopher Cross, and other artists who worked on smooth music in the late 70s and 80s for free.
Let's discover more about where you can hear Yacht Rock on the radio.
What Channel is Yacht Rock on Sirius?
Subscribing to SiriusXM Radio opens up a world of diverse and specialized programs that go beyond traditional radios.
It has its own set of channels that not all radio offers including over 150 channels including sports, news, entertainment, and music channels of different genres.
Maybe you're wondering, is Yacht Rock still on Sirius?
The answer is, yes! If you have a SiriusXM Radio subscription, you can find the Sirius Yacht Rock on channel 311.
You can also listen to the Yacht Rock radio channel in the car when you purchase a SiriusXM stereo. Enjoy your favorite smooth-sailing hits from the 1970s and 80s.
Yacht Rock 311 Schedule
Here's what's playing on channel 311 on SiriusXM Radio on a Monday:
Scheduled Broadcast
Timeslot
Yacht Rock Radio

Tributes Yacht Rock smooth-sailing soft rock from the late '70s and early '80s. This channel features artists like Michael McDonald, Christopher Cross, Kenny Loggings, Stelly Dan, and other giants of the smooth music realm.

12:30 am

6:30 am

11 am

6:30 pm

I'm The Captain Now

Every week, a fresh celebrity gets the chance to pick out their favorite Yacht Rock songs.

12 am

6 am

6 pm

11:30 pm
You can access their schedule via this website, It cycles between "I'm The Captain Now" and "Yacht Rock Radio" every day.
Discovering Timeless Yacht Rock
he Yacht Rock music genre originated in Southern California. It took over the FM radios during the late 1970s and early 1980s. Interestingly, the term Yacht Rock was coined from the comedy series "Yacht Rock" in 2005.
This genre is characterized by a fusion of soft rock and jazz elements, creating a smooth and soulful sound. Initially thought of as a fad, the Yacht Rock genre evolved into a nostalgic treasure of timeless music.
Fortunately, music lovers can still relish Yacht Rock's rhythms through various channels. There are radio stations, websites, and apps dedicated to bringing you back through timeless music.
SiriusXM Online Radio Streaming
By subscribing and downloading SiriusXM radio, you'll gain the ability to stream Yacht Music wherever you go whether it's on your smartphone, smart TV, speakers, or computers. This provides you with the flexibility to enjoy your music from various devices.
Conclusion
What channel is Yacht Rock on Sirius? It's 311. SiriusXM Radio has you covered in your quest to find the perfect channel to listen to the timeless rhythm of Yacht Music. By tuning Sirius yacht roch channel 311, you can listen, and stream using any device.
So, why wait? Start your music journey with Sirius Radio, and don't miss out on today's top Yacht Rock songs.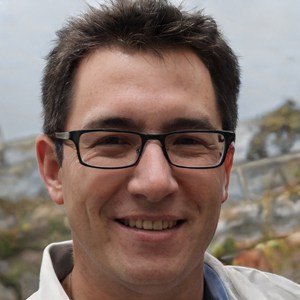 Hi, I am Amaro Frank – the Wind Up Radio's content editor and writer. Working with Adam is so much fun, as his stories and experiences enrich my knowledge about radio communications and radio accessories. My main tasks in Wind Up Radio are building content and generating great articles on different topics around radio accessories.