You'll notice an entirely different experience when you turn on HD radio. It offers enhanced sounds, which is way better than what you can expect when tuning into traditional AM. No wonder HD radio grew significantly in recent years.
Today, HD technology allows for a better listening experience with less noise. Now, you may be curious about how to get HD2 radio in car. That's what we'll be talking about in this article.
A Step-by-Step Guide to Get HD2 Radio in Car
Are you ready to tune to HD2 radio? Below, we'll take a look at the most critical steps.
1. Check if Your Radio is HD2-Capable
One of the first things to do is make sure that your car can access HD radio stations. Not all models will have this built-in on the factory stereo. For example, if you have an old radio on Toyota, HD programming might not be an inherent feature, and so is HD2.
An HD tuner is a must-have for receiving signals. The best way to do this is to upgrade your car stereo to one with an HD2 radio receiver. Aside from changing the actual unit, you can also use an add-on instead, which will add hybrid digital capabilities to your radio.
You might need to check the manual if you're unsure whether the model that you have can support HD and HD2. Another thing you can do is turn the radio on and see if the HD logo shows up on the display.
2. Tune in to HD2 Radio
This step can have slight variations, which will depend on the specific model you are using.
Start by tuning in to the radio and setting it to the station you like. Press the menu button on the left part of the screen.
Click the HD radio sub-channel and choose HD2. You can go back to HD1 by simply following the same steps but in reverse.
The video below will show you how to do this:
An alternative way is to go to a high definition radio station. Look for the HD logo on the screen, which will flash for a bit. It will then show HD1 and HD2. Once you see that, click HD2.
3. Download an App
If you cannot install HD2 radio in your car, there's another alternative worth a shot. You can download an HD radio app instead. However, the only downside is that you need to be online to access the HD2 stations.
Once you have the app, play it on your phone, which should connect to your car radio through USB or Bluetooth. There's usually an option to choose what to play, so make sure to pick HD2.
4. Enjoy Listening to HD2 Radio
Now that everything's set, it's time to listen to HD2 radio. When the sound becomes mute, it means that you've lost the signal.
Wait for the signal to return or switch to an analog station in this case.
Frequently Asked Questions
What is the Difference Between Hd and Regular Radio?
The biggest difference between the two lies in the signal quality. External factors likely won't hurt the signal in HD radio, which means you can experience exceptional sound quality. This is the case regardless of your location, even when obstructions are present.
In addition, an HD radio will let you receive messages from different car radio channels you are tuned in to. This can be handy during emergencies as you can be immediately informed.
Can You Switch Between Hd1 and Hd2 Radio?
Yes, you can switch from HD1 to HD2 or the other way around. One frequency can have up to four stations. By default, the radio station is locked to HD1 on an HD radio. With a turn of a dial, however, you can switch to HD2 in an instant.
Conclusion
In this article, we talked about how to get HD2 radio in car. First, you'll need to have an HD-capable radio. It can be built-in on your vehicle, or you can change your radio into one with an HD tuner.
Right on the menu, you can choose HD2. Alternatively, there's also an option to download a mobile app and stream from your phone in case the radio itself does not support this technology.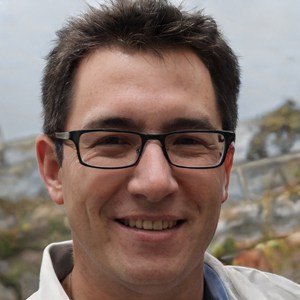 Hi, I am Amaro Frank – the Wind Up Radio's content editor and writer. Working with Adam is so much fun, as his stories and experiences enrich my knowledge about radio communications and radio accessories. My main tasks in Wind Up Radio are building content and generating great articles on different topics around radio accessories.