Drive-in theaters may no longer be as popular as they used to be back in the day, but they are still present for a unique experience. When watching in a drive-in, you have the option to conveniently listen to the audio through your car's radio.
With such, many are wondering about how to listen to drive in radio on iPhone. The best thing to do is to download a compatible radio app, such as TuneIn Radio and SiriusXM.
If you want to use your iPhone to listen to the drive-in radio, read on and learn from some of the tips we'll share.
Listen to the Drive-in Radio on Your iPhone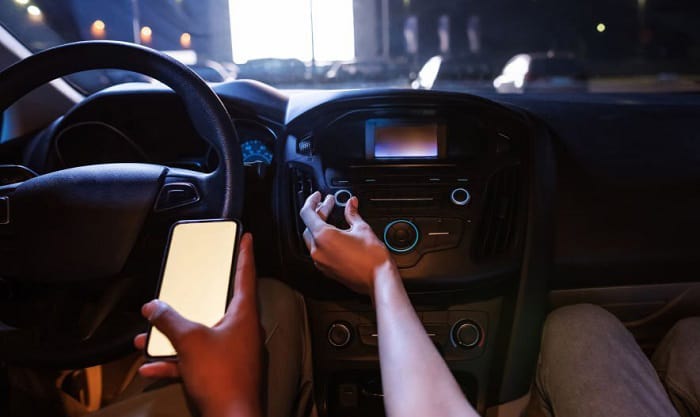 While it is great to watch a movie in an indoor theater, the experience of seeing a film in a drive-in is pleasant. Nonetheless, one thing that many people did not like is the audio. It can be difficult to hear, especially if you are not positioned next to the speakers.
Over the years, this problem has been effectively addressed by drive-in cinemas. The solution was simple – stream the audio through the radio. Through a drive-in movie radio, you can have a better experience.
Traditionally, speakers were installed in key locations over the drive-in. However, if you are far from the speaker, the audio might be inaudible. This can ruin the entire drive-in experience. Hence, it is better if there is an option to listen straight from your phone.
So, how can you use the radio on iPhone for drive in?
First, you will need to tune to a specific station or channel, which is where the audio for the movie will be played.
Alternatively, you might also be asked to download a specific mobile application from the Appstore.
Your iPhone Does Not Pick Up FM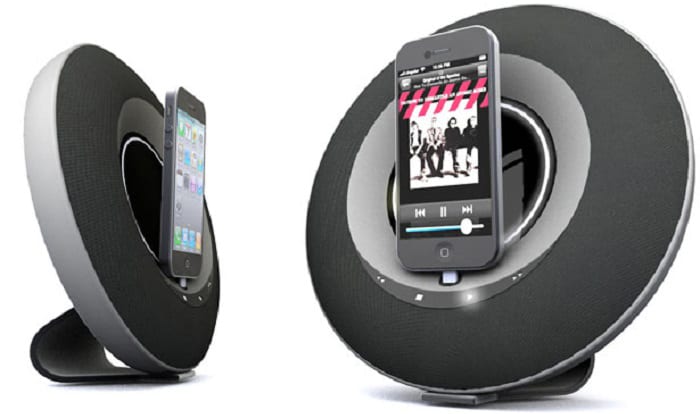 One of the first things that you should know is that your iPhone does not pick up FM. So, if you want to play drive-in radio on iPhone you will need to do some things.
Among others, the most important is the right app. This way, you can tune in for free and stream drive-in audio.
Unlike Android, an iPhone has no built-in tuner. As such, it has no native AM/FM radio app. While it has Apple Music 1, a station created by Apple, the coverage is limited, so it cannot stream the audio at the drive-in where you are seeing a movie.
To listen to local radio on phone, below are some of the apps that you should know.
1. TuneIn Radio
Radio, your way – this is what TuneIn Radio promises its users. True enough, this radio app for iPhone for drive-in is built to deliver the needs of listeners. You can also use it to listen on iPad free of charge.
With TuneIn, you can access more than 100,000 stations, so the options are almost endless. Broadcasting is available in more than 197 countries. You can enjoy live news, music, and sports, among others, not just drive-in audio streaming on your iPhone.
2. SiriusXM
Available in the United States and Canada, SiriusXM is a popular satellite radio service. It was established in 2008 when Sirius and XM joined forces, which were two competing providers at that time.
From music to sports, news to comedy, you can listen to tons of content on SiriusXM, which you can download on an iPhone. It is available in your car as well, not just as a mobile app. It will provide a convenient way to listen to drive-in movies.
3. Simple Radio
Another option for listening to drive-in movies on iPhone is through Simple Radio. It provides free access to tons of stations, including those where the audio of a drive-in movie is possibly streaming.
As the name implies, the biggest benefit of this app is its simplicity. It is designed with your needs in mind, ensuring a fuss-free listening experience through the intuitive app.
4. iHeartRADIO
If you are looking for a free app to download on iOS, then it is hard to go wrong with iHeartRADIO. This will allow you to listen to FM radio on Phone and stream drive-in audio.
It is a freemium business model. This means that while you can access services for free, there are ads that can restrict your viewing. Nonetheless, you can opt to sign up for a subscription if you want uninterrupted listening, which is especially helpful in a drive-in.
5. myTuner Radio
Another app that you can download next time you head to a drive-in is the myTuner Radio. It is accessible in almost 200 countries. With the app, you can connect to over 50,000 stations, including possibly a local frequency that streams the audio in the drive-in.
One of the selling points of myTuner is its beautiful and user-friendly interface. Even if you are a first-time user, it is easy to navigate through your app and you can tune in to the desired station in a snap.
Can You Listen to Drive-in Movies on iPhone?
Yes, you can listen to a drive-in movie using your iPhone. However, take note that iPhones do not have a built-in radio. Hence, you will first need to download a compatible app. With a drive-in movie theater FM transmitter app, you can stream and listen in your car.
Can I Listen to Radio on my iPhone Without Wi-Fi?
No, you cannot listen to the radio using your iPhone without the internet. You will need Wi-Fi or cellular reception to access the radio app and to stream content live from the drive-in theater to your phone or car.
Conclusion
At this point, we hope that you learned a thing or two on how to listen to drive in radio on iPhone. Because your phone has no built-in FM receiver, the best thing that you can do is to download a compatible app. Good thing, many of these apps are free.
Have you ever used your iPhone in a drive-in? Let us know your experience and share some tips as well.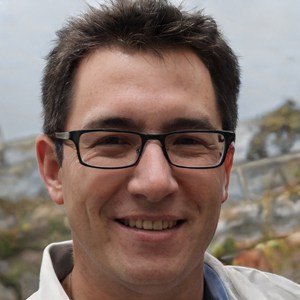 Hi, I am Amaro Frank – the Wind Up Radio's content editor and writer. Working with Adam is so much fun, as his stories and experiences enrich my knowledge about radio communications and radio accessories. My main tasks in Wind Up Radio are building content and generating great articles on different topics around radio accessories.