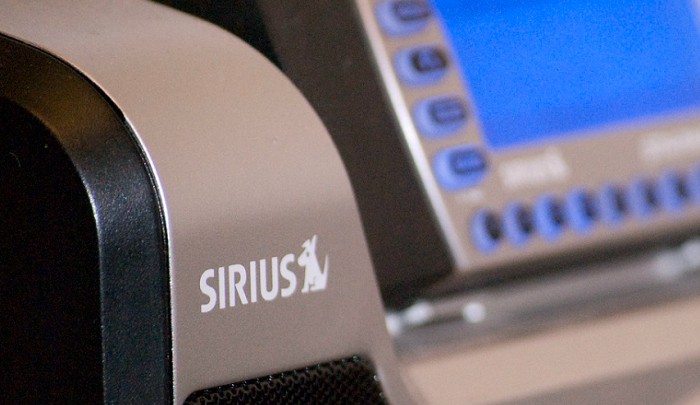 If you travel by car frequently, chances are you need a subscription to Sirius XM. Not only is the service readily available in most locations, but it also offers multiple high-quality channels that keep you entertained throughout the journey.
However, some people are confused over Sirius XM pricing. If you find yourself wondering, 'how much does a Sirius radio cost per month?', make sure to read the following guidelines.
What Is Sirius XM
Sirius XM is a series of radio channels catered to the use of your vehicles. Unlike standard radios, Sirius XM does not require geographical proximity for functioning.
This means that you can still listen to hundreds of different channels wherever you go. The unrestricted use makes the satellite radio Sirius XM a highly favorable choice among car drivers. They can listen to comedy shows, news, sports commentaries, and more entertaining content via this dependable service with minimal interruption.
How Much Do Users Pay for a Sirius Radio Cost Per Month
There are several common options regarding Sirius XM prices. The numbers on their website show that you can get your radio up and running at $5 to more than $30 monthly. Depending on your plan and which tier you intend to join, Sirius XM's cost will vary significantly.
Standard:
If you have yet to become a customer, Sirius XM offers a 12-month plan at the cost of $5 per month.
Mostly music:
Once this phase is over, you have to pay three times as much since the Sirius subscription costs increase by $10.99.
Please note that this level only allows streaming either on your vehicle or your portable devices (PCs, phones, tablets, etc.).
All Access
Another tier to consider is the Sirius XM All Access. Its expense is slightly higher since you are required to pay $8.25 per month for the first 12 months, then $20.99 per month later on.
But the advantage of this package is that you can stream anywhere you like.
What Are Sirius XM Radio Packages Available for Purchase
Sirius XM comes with a wide range of channels. They are divided into different packages, each of which costs differently. Below are some of the most popular Sirius XM tiers.
Sirius XM Mostly Music
This package that allows mainly streaming music is the cheapest and most popular choice by customers. If subscribing, you will have at least 80 channels of music at your disposal. Not to mention how several of these channels are ad-free, which means you can have an uninterrupted experience.
Then, how much is Sirius radio per month using this tier? The answer is approximately $10.99.
Sirius XM Select
A more costly option of Sirius XM service is the Sirius XM Select, which offers additional features than the first package.
The number of channels available in this category is more than 165, including music, news, weather reports, sports, talk shows, etc. And the best part? The music channels here will be completely ad-free! So, streaming will be a more pleasant experience with this package.
Sirius XM Select is ready to use should you pay $16 monthly.
Sirius XM All Acess
The highest-priced package available allows the streaming of all kinds of content.
If you are willing to spend up to $21.99 per month, Sirius XM All Access is for you. This tier is designed with the participation of more than 175 channels, ranging across all topics. It also gives you the freedom to stream on devices besides your car.
FAQs
1. What is the lowest cost of Sirius radio per month?
Apart from the standard trial of 12 months given to new customers, there is an exclusive deal that helps you save lots of money on your subscription.
Sometimes, you can get a service of 6 months for merely $25. But remember, this is not publicly recognized, and there will be no confirmation from official Sirius news outlets.
Getting this bargain requires persuasion and a close connection to your sales representatives. If you express how much you enjoy the service but lack the ability to pay fully for it, they might give you an exception.
While not all customers manage to secure such an economical package, it is still useful to know.
2. Can you get Sirius radio for free?
Unfortunately no. Each new subscriber to the service gets a 3-month free trial. But after this period, you have to pay if you want the package extended. Still, if you are lucky enough, you can have your subscription bill as low as $5 per month.
3. Can you negotiate a price with Sirius XM?
Yes. Sirius XM offers its services through sales representatives who are subject to negotiations. If you cannot afford to pay for Sirius XM at its full price, give your representative a call and ask for a more economical option.
In most cases, they are willing to cut off a few dollars in exchange for you staying a customer.
4. How can you lower your Sirius XM bills?
It is common knowledge that the company offers a small discount for 12-month subscribers. Suppose you have the financial capacity to pay up to hundreds of dollars in one go. In that case, you are likely to enjoy this privilege.
Another legit way to have the subscription bill lowered is to ask for the Family Discount. This package means you get another full subscription at a mere $10.99 if you already have an active Sirius XM plan.
5. Is there a multi-car discount for Sirius XM?
Yes. If you have already signed up for Sirius XM, you can add a few more radios to the existing account. In most cases, the company will have the overall price reduced for you.
That being said, this program is not always available. Call your sales representative beforehand and ask them whether you are eligible. This way, you do not end up wasting more money than necessary.
6. Is Sirius XM really worth it?
If you are a frequent car driver and would like to be kept entertained on the road, then a subscription to Sirius XM deserves to be on your shopping list.
Admittedly, the service fee is slightly higher than that of the local radio. However, Sirius XM offers a much wider selection of channels. Some people even joke that they have a hard time deciding what to listen to due to the unlimited choices. That is not to mention the content exclusive only to Sirius XM.
Thus, most customers agree that Sirius XM provides a reasonable price tag for the content.
7. Can you use a Sirius XM subscription in more than one car?
If you are using the trial version of Sirius XM, then you are limited to one car only. But once you start paying for the package, the manufacturer allows you to combine several vehicles into one account. This way, you can take advantage of your money from different locations.
Conclusion
Now that you have finished this guideline, hopefully, the question "How much does a Sirius radio cost per month" should no longer bother you.
Among those packages available, there should be one option that works the best for your requirement. If not, you can always negotiate. Make sure to check the offer carefully and consider your budget before making the final decision!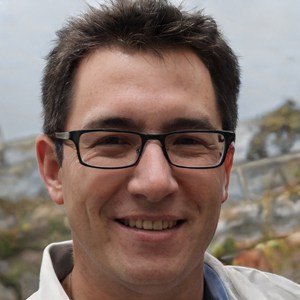 Hi, I am Amaro Frank – the Wind Up Radio's content editor and writer. Working with Adam is so much fun, as his stories and experiences enrich my knowledge about radio communications and radio accessories. My main tasks in Wind Up Radio are building content and generating great articles on different topics around radio accessories.