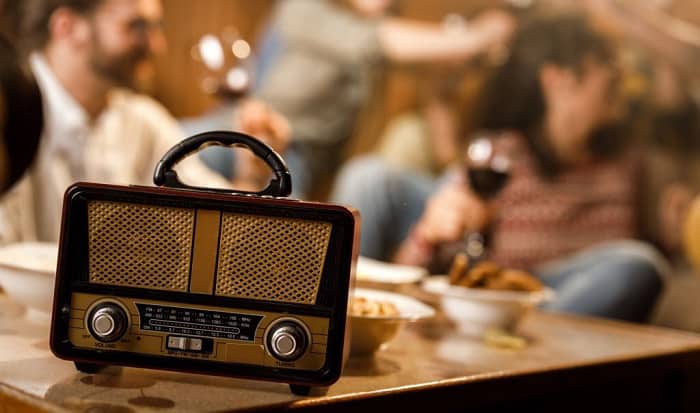 We are living in the 21st-century – an era where digital technologies are taking over almost all aspects of our lives. Despite such, some things never die, and a classic example of such is the radio. So, why do people still listen to the radio?
To be entertained and informed – these are the main reasons why people still listen to radios. Plus, it is affordable and portable. It can also warn people of potential weather disturbances, making it a must-have for safety and survival.
Read on and we'll share some of the most common reasons why there are still many people listening to radio.
Reasons Why People Still Listen to the Radio
Almost everyone has a smartphone these days. Despite this, radio is still popular. From cars to homes, radio popularity is evident. And it does not seem like it is going to slow down in the foreseeable future.
1. The Relevance
Is radio still relevant? Yes, it is! From music to weather updates, radio is still a big part of our lives. Just look at your car, and you will realize that the radio is far from being dead.
The world's major car manufacturers know that radio is here to stay. No wonder, even state-of-the-art vehicles have built-in radios. Although, these radios have more innovative features, making them more functional than their older counterparts.
According to the Pew Research Center, up to 83% of Americans who are 12 years old and above listen to terrestrial radio at least once a week. Such radio listening statistics prove that radio remains relevant in today's modern era.
If you are curious about how many people listen to the radio, let us look at the report from News Generation. According to the latter, over 244.5 million adults in America listen to the radio in a month.
Among others, one of the reasons for radio drawing people in easily is its cost-efficiency. Yet, it offers a plethora of benefits. More importanly, it is not just for entertainment but also for survival. More of its benefits will be discussed in the next section.
2. Advantages
Below is a quick rundown of the main benefits of radios, which will give you an idea of why many people are still using such.
The price of the radio is one of its biggest benefits. Whether it is in a car or when you are camping, you can buy a radio without punching holes in your wallet. It is cheaper than smartphones and other devices that can offer similar uses to a radio.
Also, you can listen to the radio for free. While there are digital stations that will require subscriptions, most are accessible without a fee. You can tune in on your car and enjoy entertainment on the road without paying.
I like listening to radio or to the radio for entertainment. I bet you tune in to radios for the same thing. Especially during long drives, the radio allows me to listen to music or my favorite programs. It is a great way to keep myself entertained.
Radio is a reliable source of new learning. However, this is, of course, dependent on the program that you are listening to. It is also informative in the sense that you can listen to news and weather updates, even live broadcasts for the latest news.
You can bring it almost anywhere, especially those that are battery-powered. Their batteries are longer-lasting than smartphones, so you can be confident that you will never run out of juice.
The radio continues to focus on a local audience. This is a great way for businesses to advertise their products and services, making it easy to segment the audience. The contents or programs on radios are highly targeted.
A lot of radio programs are interactive. You can call the station and talk to the host. You can even request your favorite songs to be played. More so, many programs are rewarding their customers through contests.
It is a Great Tool to Communicate (and life-saving)
Especially in instances when there is no reception for mobile phones, radios are handy. For instance, when you are camping in a remote location, you can use the radio to talk to your companions.
Truckers also use it to communicate when in areas with no signal. This device can be used in emergencies when other signals are cut.
How is the Radio Used Today?
While many people consider radios old-school, it is beneficial in many ways. From on-road entertainment to survival in the wild, it offers a long list of advantages.
There are many ways by which people use the radio today, including the following:
Listen to music
Hear the latest weather updates or news
Communicate when there is no cellular signal
Join contests and win prizes
Interact with other listeners
Promote businesses to a local audience
Do People Still Listen to the Radio in the Car?
Yes, people still listen to radios in cars. Majority of consumers will not buy or lease a car when it has no radio tuner. Even the most modern vehicles have built-in radios as their feature out of the factory. Whether you are stuck in traffic and want to listen to music or you want to hear the traffic updates, there are plenty of reasons to listen to the radio.
Why Is Radio Important Today?
From entertainment to survival, many things make radios important, even in a time when smartphones proliferate. It will not only prevent boredom but also keeps you informed.
Not to mention, it provides local businesses with the opportunity to promote their products and services to a highly segmented audience. It is a cheap way to reach your customers compared to more expensive marketing platforms.
Conclusion
Why do people still listen to the radio? Radios are important these days because they help to entertain and inform people. It is also a good survival tool in areas with no cellular reception. Plus, you can win prizes from radio programs running a variety of content.
While it might seem like smartphones have taken over our lives, radios are here to stay. Over the years, they have been modernized with state-of-the-art features, making them relevant in the changing times.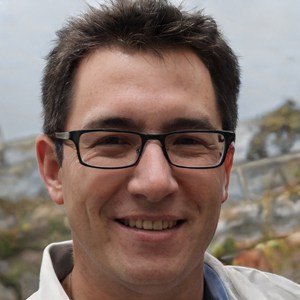 Hi, I am Amaro Frank – the Wind Up Radio's content editor and writer. Working with Adam is so much fun, as his stories and experiences enrich my knowledge about radio communications and radio accessories. My main tasks in Wind Up Radio are building content and generating great articles on different topics around radio accessories.