This Product has been discontinued and is no longer available
The Kaito KA-007 is a versatile multi-powered, multi-band radio which receives AM/FM bands, four continuous shortwave (SW) bands, VHF, TV (audio only), and the NOAA weather band. It has a low battery LED (light emitting diode) which indicates low battery charge and a LED tuning indicator to locate stations and fine tune stations.
The Kaito KA-007 can be operated from direct sunlight (solar panel), from the internal Nickel Metallic Hydride (Ni-MH) battery, from normal household current (110 VAC), or 3-AA (alkaline) batteries.
The internal Ni-MH battery can be recharged from a built-in solar panel, the windup mechanism, or from the AC charger/adapter (included). 6 hours of charging on the AC adapter provides 72 hours of play time. One hour charge from the solar panel provides 8 hours of continuous play. 1 minute of hand winding charges the NI-MH batteries for 10 minutes of play time. 3 (optional) AA batteries for 72 hours playtime.
Includes an earplug, AC adapter, and soft (wire clip-on) antenna for pulling in distant or weak transmissions
Optional short wave antenna
This portable short wave antenna will improve the performance and reception of your short wave radio considerably, and will easily outperform its built-in telescoping antenna.
It's antenna wire may be extended to a full 23 feet (7 meters) and when not in use it may be easily rewound into its case to fit neatly in your shirt pocket.
The antenna is terminated with a 1/8″(3.5mm) mini-plug suitable for plugging directly into the radio or any other short wave radio with a 1.8″ (3.5mm) external antenna jack.
Features & Specs
Features:
Sony Integrated Circuits
Built-In Solar Panel
Hand-Crank Dynamo
AC/DC Adapter
Earphones for private listening
Signal Strength & Battery level Indicators!
Multiple Frequency Reception
FM : 88-108 MHz
AM : 530-1710 MHz
TV1 : 2-6 ch
TV2 : 7-13 ch
VHF : 145-175 MHz (Taxi, Police, Business Radio)
Weather : 162.55-164.4 MHz (National Weather Service) (NOAA)
SW1 : 4-9 MHz
SW2 : 9-14 MHz
SW2 : 14-19 MHz
SW2 : 19-26 MHz
Multiple Power Sources
Built in solar panel
Windup power handle
Battery power ( 3AA cells)
110-Volt AC household power with adapter
Internal Ni-MH (no memory) cells (which can be recharged by the solar panel, the windup handle and the AC adapter)
Specifications
Size – 6.5″ x 5.5″ x 2.25″ (D).
Weight – 18oz – 477g
Accessories
Earphones (included)
AC Adapter (included)
Soft antenna wire with clip (included)
Optional
Roll up Short Wave Antenna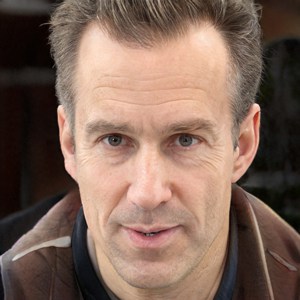 After four years working as a radio mechanic, I know that everything about radio communication is not breezy, even though it greatly benefits us. That is why I set up a website sharing my skills and guides to help non-professional users use their radio headsets, set up their antennas or choose the right products, etc.