Most Kenwood Stereo have integrated Bluetooth and radio reception, making wireless phone calls possible. However, some users need help to connect their Bluetooth to the Kenwood Car Stereo because manuals come with many pages that can be overwhelming.
You might be eager to use your newly installed Kendwood Radio without going into the lengthy manual. This article will give you a straightforward solution on how to connect Bluetooth to the Kenwood Radio and provide additional information to help you optimize your Kenwood Stereo Experience.
Steps to Register a Bluetooth Device to Kenwood Stereo
Step 1: Turn Kenwood Stereo On
Start by turning your Kenwood Stereo on to make sure that the stereo Bluetooth is discoverable. This can be done by turning the button manually.
The stereo should have its lights turned on or have "Standby" on display.
The Kenwood receiver can hold up to 5 connected devices which can let your family connect their devices and play their music. However, only one device can be connected at a time.
Step 2: Enable Bluetooth Pairing Mode
Using your iPhone or Android phone, go to Bluetooth settings, open your Bluetooth, and search for the device name of the Kenwood Stereo which is usually the model name.
For example, if your using Kenwood KMM-BT3121, the Bluetooth name would be KMM-BT3**1.
Click on the Bluetooth name on your phone and you will see PAIRING in the Kenwood Stereo that it is. You will also receive a pop-up on your phone for a Bluetooth request pairing.
Step 3: Successful Pairing
To initialize the pairing, press the volume knob on your stereo. The volume knob is the circular button that you can click or twist for commands. With Android or with iPhone, pair Kenwood Bluetooth by clicking OK.
Wait for a few seconds until the display says "PAIRING OKAY" on your Kenwood Stereo. Once paired, your device will be registered and you can automatically connect to the stereo once Bluetooths are on.
What if It Says, Pairing Unsuccessful?
There can be a few reasons why you can't connect your phone to Kenwood Radio Bluetooth.
1. Connection Failure
If your device is not pairing, try rebooting your Kenwood Stereo and turning your phone's Bluetooth OFF and ON.
2. The wrong pairing code was used
Make sure that you see the same pairing code in your phone as the Kenwood Bluetooth PIN. You might have connected with an incorrect device
3. Your Kenwood Stereo has more than 5 devices connected
If your device is still not connecting, it might be because 5 devices are already connected. To remove devices, do the following steps
Step 1: Navigate the Stereo using the phone button until Bluetooth Mode appears on the display.
Step 2: Turn the volume knob and select SETTINGS > PAIRING > DEVICE DELETE.
Step 3: Select the name of the device you want to delete
Step 4: Select YES until COMPLETED appears.
Register your device again by following the steps stated on How to Register a Bluetooth Device To Kenwood Stereo.
How to Pair Kenwood Stereo With Kenwood Bluetooth App
Kenwood has a Bluetooth app called Kenwood Remote application which helps users navigate the Stereo. Here are the steps to pairing the Kenwood Remote App to the stereo.
Step 1: Connect your phone's Bluetooth to the Kenwood Stereo
The first thing to do is to make sure that your Android phone or iOS phone is connected to the Kenwood radio with Bluetooth.
Registering your device makes it easier to navigate the app. Simply follow the steps stated above on How to Register a Bluetooth Device To Kenwood Stereo.
Step 2: App Installation
The Kenwood Remote App is available on both Android and iOS.
Go to Playstore or Appstore and download the KNEWOOD Remote.
The remote app can do basic controls for your music listening and even access audio settings as well as the graphic user interface for newer models.
The app can control your stereo screen, tune in to the radio and display the receiver information. This makes it easier for anyone in the car to control the stereo wirelessly.
Step 3: Setting The Kenwood Stereo to Remote App
Once the app is installed, tune the volume knob of the stereo to the REMOTE APP function.
SELECT between ANDOID or IOS and click YES. Once this is set, open your KENWOOD Remote app.
In the app, you will be directed to the media player where you will see in the upper right corner, three bars. Click on that bar and select CONNECT and you will be directed to your paired devices.
Choose the device name of your Kenwood Stereo.
Once you see "Connected with Car," you have now successfully connected your remote app to the stereo.
In the app, you can click the three bars in the upper right corner and click mode. This feature will allow you to control your volume, play next or pause. There is also an option to choose sources such as FM and AM Radio.
There is also an app feature that lets you choose between being a passenger or a driver. Passengers can navigate using more buttons and controls while drivers can use hand gestures on their phones– swiping left and right.
Frequently Asked Questions
What features are available when using Bluetooth With Kenwood eXcelon?
Kenwood eXcelon products offer higher-quality audio and have built-in Bluetooth that can let you answer calls and play music. You can also use the Kenwoon Remote app to navigate the device like a remote control.
How can I switch from one device to another?
When more than one device is connected to your Kenwood Stereo, you can assign a device to be prioritized. Go to Bluetooth Mode and turn the volume knob to BVC PRIORITY. Select the device name you want to prioritize and select MAIN.
Can I use Kenwood Remote App to tune my radio?
Yes, you can. With the help of the Kenwood Remote App, you can connect your phone to Kenwood radio Bluetooth and tune your radio to the channels you like.
Conclusion
Kenwood offers a variety of Car Stereos with built-in Bluetooth, allowing seamless music streaming and wireless control from your devices. By following the simple steps outlined in this article, you can easily enjoy your Kenwood Stereo to its full potential.
Whether you're the driver or the passenger, this wireless feature provides you with a safer and more enjoyable journey. Kenwood's Bluetooth-enabled car stereos let you stay connected and entertained while on the road.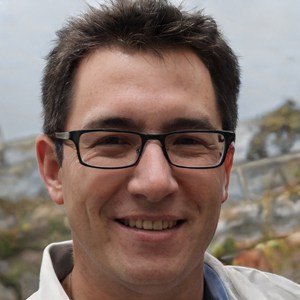 Hi, I am Amaro Frank – the Wind Up Radio's content editor and writer. Working with Adam is so much fun, as his stories and experiences enrich my knowledge about radio communications and radio accessories. My main tasks in Wind Up Radio are building content and generating great articles on different topics around radio accessories.