Radio advertising may have influenced you whether you realized it or not. After hearing a radio ad, many of us have purchased a service or product at least once, consciously or subconsciously. That is why more and more companies are turning to radio advertising to promote their products or brands.
So, using radio advertising is one of the best ways to market your product, brand, or business to the world.
As a savvy business owner, the first question often asked is, "How much do radio ads cost?" So, let's read this article from top to bottom to get the correct answer and more.
How Much Do Radio Ads Often Cost?
The average cost of radio advertisement ranges from $200 to $5,000. The factor that significantly affects advertising costs is the size of the audience and the frequency of broadcasting.
As a rule, the more listeners a radio station has, the more customers your ad is able to reach, making your radio advertising costs higher.
For instance, Smooth North West and Heart Yorkshire are popular commercial stations that have 1,000,000 and 400,000 weekly listeners, respectively. Thus, advertising costs on those stations will be higher than on smaller local stations, such as XS Manchester, which receives 110,000 listeners per week.
That means you have to think carefully to make the right choice. So, do you want to reach as many people as possible in a large area or just focus on a smaller but more specialized audience? The choice is yours.
Here are the examples for traditional radio ad prices by state:
State
City
Number of Radio Stations
Potential Reach
Cost Example

( for 30-Second Ad)

New York

New York

38

8.4M

1,405 dollars

Buffalo

23

256k

71 dollars

California

San Francisco

44

874k

899 dollars

Georgia

Atlanta

56

488k

363 dollars

Illinois

Chicago

59

2.7M

362 dollars

Texas

Houston

62

2.3M

264 dollars

Florida

Orlando

20

280k

203 dollars

Ohio

Cleveland

17

385k

198 dollars

Colorado

Denver

31

705k

194 dollars

North Carolina

Raleigh

29

464k

141 dollars

Nevada

Las Vegas

42

634k

94 dollars

Louisiana

Baton Rouge

31

224k

36 dollars

Kansas

Topeka

12

126k

25 dollars
In addition, you also need to pay attention to the production cost of the ad. It can range from $1,000 to $2,500, depending on things included, such as voice actors, music, and editing. Some stations offer their production crews to reduce the cost. So, when working with such stations, you might save some money.
One quick tip: you can use the radio ad cost calculator to estimate your costs.
What Is 'Spot' in Radio Advertising?
Spots refer to the time of day your ad was placed.
Many radio stations will set a price per spot based on the average audience at the time. The most 'in-demand' spots are usually breakfast and dinner because they have the most listeners. If your ad is placed at times of the day with fewer listeners, you will pay less for the cost of radio advertising and vice versa.
For instance, if your ad is located at 1 a.m., you will only reach less than 1/10 of the listeners it would have if it is located at 1 p.m.
The larger the number of spots for your advertising, the higher your radio advertising costs will be. So, it is essential to run advertising campaigns that fit your needs and budget. Many advertisers choose to spread their ads evenly throughout the day to reach as many audiences as possible. It is the typical approach of most advertisers.
So, you can sign up to play your ad a few times per day or pay for 15 spots so your ad can be distributed all day.
To reach the right potential audience in the right places and at the correct times, it's wise to consider the demographic you're targeting. In other words, you need to find the answer to, When will your potential audience listen to the radio? Do they work from home? Do they go to work by car?
What Is Radio Advertisement Pricing?
It is the standard convention for determining the cost of a radio advertisement. It is calculated by multiplying the number of listeners by the cost per 1,000 listeners (CPM).
CPM (Cost per mille, also called cost per thousand) is different for stations. It depends on the popularity of the radio station, the program, the time of day, and the time of year. It tends to be higher on holidays and special events.
What Are Radio Ad Production Costs?
Besides radio ads cost, you also need to spend money on radio ad production. Many businesses can quickly produce quality radio ads on their own. However, it can also cost you a massive amount of money to hire advertising professionals.
You will have two main ways to choose from:
If you have good script writing skills, you need to set the commercial script and hire someone to record your ad. This approach can save you a lot of costs associated with ad production.
Cooperate With a Marketing Agency.
If you have no experience producing promotional content, it is recommended to hire a reliable agency.
This option will cost you more. Your ad production costs range from $350 to as much as $3,500, depending on how large your target audiences are and the promotion's quality.
What Aspects Affect Your Radio Advertising Costs?
By now, you should grab the answer to, "How much does it cost to advertise on the radio?" It is time to find out the factors that affect your radio ad costs.
1. The popularity of radio stations
Popular stations or programs will offer higher advertising rates because they allow you to reach a wider audience. So, if you have the budget, reach out to a well-known station that will surely popularize your ads.
2. Number of listeners
The more listeners who tune into the station, the more you can expect to pay. So, know your target audience. You might want to start more and let the products speak for itself later. It's your decision.
3. Time of day
When you run your ad will affect its price. The reason is that more people listen to the radio at certain times.
4. The length of your ad
Radio ads are typically sold in 30-second slots. So, it is obvious that the price will rise for longer ads. And, making 15-second slots will cost you less. This is one way for you to minimize the cost, which is thinking of ways to shorten your ads while keeping it appealing enough.
5. Audience demographic
The demographic of the audience will also affect your ad costs. For example, an ad on a radio station targeting people in their 20s and 30s will have a higher CPM than one targeting retirees.
Is Radio Advertising Worth It?
Commercial radio advertising is an effective way to promote products and brands to millions of people through a medium they trust. Although radio is uncommon as more modern methods, it still dominates advertising.
Here are five radio advertising statistics that will prove that radio advertising is wise:
There are over 6000 radio stations in the US alone
Radio remains the most accessible media
Nearly 60% of Americans listen to the radio every day
Over 90% of Americans listen to the radio every week
25% of individuals get more interested in brands due to radio ads
Final Remark
How much do radio ads cost? You already got the answer! In short, through radio advertising, your brand or business can reach large audiences in a relatively cost-effective manner.
Remember that audiences often listen to the radio out of habits, such as in the morning or dinner. Therefore, it is wise to use demographic data to choose the station that best suits your target audience. And make sure you calculate your costs and find ways to minimize and arrange them well!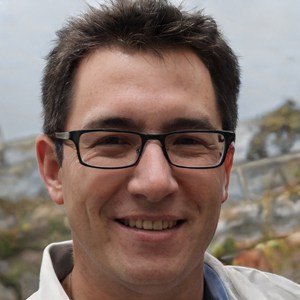 Hi, I am Amaro Frank – the Wind Up Radio's content editor and writer. Working with Adam is so much fun, as his stories and experiences enrich my knowledge about radio communications and radio accessories. My main tasks in Wind Up Radio are building content and generating great articles on different topics around radio accessories.