Many people may have wondered "Why do you need a ham radio license? If you're one of them, this article should act as a deep dive into the initial reason why you should get a ham radio license. After that, we will give some valuable insights into the benefits of a license for ham radio.
Why Do You Need a Ham Radio License
You do need a ham radio license because of the following reasons:
The license allows you to take advantage of long-distance transmission without depending on the Internet or landlines.
The license provides a direct line of communication that can help other people when it comes to urgent situations.
You can join a large ham radio community of people sharing the same hobbies.
You can take part in voluntary work.
It adds to your resume.
Keep scrolling down to explore in detail the benefits of getting an amateur radio license.
1. Long-Distance Communication without Internet Access or Cell Towers
Many operators consider amateur radio as one means of independent communication. All they need is a radio, a battery, and a license to operate a ham radio.
The license proves they have knowledge and experience with this device. Then, they can communicate in both a national and international manner without depending on social media networks or Internet Service Providers.
Using ham radio creates an active state in which you can take control over your remote conversations. Didn't buy any cell service? No worries! A handheld device like a Baofeng will handle it. The Internet went out? No problem, Winlink will help you send emails beyond your nation's territories just with simple equipment.
Understandably, ham radio operators lead in self-reliance communications across the country; with an amateur radio license, you can even have more fun.
2. A Direct Line of Communication in Case of Emergency
Amateur radio offers you the software and the hardware, which provide a direct line, especially in urgent communication. Remember that the FCC regulates amateur radio. A ham radio without a license won't help, in any case. So, get your "ticket" and don't break the rules while using ham radio!
Important caveat: You need the following hardware to broadcast and collect transmitted information via ham radio.
Prepare an antenna. This device takes responsibility for the transformation of electrical signals into electromagnetic waves.
Prepare a receiver or a transmitter. People often link these two devices into a single transceiver. This electronic unit is in charge of transmitting and receiving messages.
Prepare a stable power source. Otherwise, it can quickly go off due to the disconnection from the grid; you can use generator power, battery, or even solar.
You have various options to combine different antennas with modes of transmission while using amateur radio.
We recommend choosing a simple handheld radio such as Baofeng UV-5R for more accessible and more convenient control within local zones for beginners.
When experienced enough, you can switch to High Frequency (HF) to communicate globally. But you need to study and pass for the Level 2 of the license, commonly called General License, to exchange information over long distances.
3. Be a Part of the Ham Radio Operator Community
A license for a ham radio helps shorten your time of finding a large community of ham radio operators who are active in talking about and share the same hobbies.
Within these individuals, there are always off-roaders raising amateur radio passion. The reason is while off-roading, you don't have cell phone service for information transmission; in such a time, the ham radio will be a savior.
What about the aviation talk groups? Many pilots or aviation enthusiasts pass the amateur radio license exam and get the "ticket" as proof of their radio skills. It means that these people can broadcast the aerial signals down to the ground.
In addition, ham radio is the go-to choice for outdoorsman or hiking enthusiasts who sometimes can be "off the grid" due to the instability of internet access or longer-range communication.
Generally speaking, ham radio is a perfect choice for an off-the-beaten-path site where the Internet is not available for communications.
4. Participation & Capability in Voluntary Work
Besides protecting yourself and your family, a ham radio license will allow you to help people during communication outage. FEMA founded a Community Emergency Response Team (CERT) to encourage its members to get licensed in ham radio.
As a certified ham radio operator, you can add value to your local CERT team.
5. A New Skill Added to your Resume
Learning new skills like ham radio is always essential in unlocking untouched areas of your brain. To be specific, studying for an amateur radio license is like feeding your brain with food and energy.
A study conducted by NWO (the Netherlands Organization for Scientific Research) proved that learning Morse Code helped foster learning abilities in the same ways as mastering a new instrument or a language. If you haven't heard, some people consider Morse code one small aspect of amateur radio.
Amateur radio can be an ideal learning tool for the younger generation following STEM education programs. It may develop their careers in the orientation of computer science or electrical engineering.
Those who have settled down with their jobs, learned amateur radio, and got licensed can transfer this knowledge to career skills. Proficiency in radio propagation, antennas, and electronics required in the amateur radio license can be a valuable bonus point to some careers in:
Cell tower network construction and maintenance
Space exploration and technology
Medical technology
Radio broadcasting and television
Computer science
Consumer electronics
Electrical circuit/engineering design
If you are on a budget, ham radio education is highly affordable and worth your spending. You can study for an amateur radio license for just less than $50.
In contrast, the expense of some other comparable programs can reach up to thousands of dollars. Hence, it is a no-brainer to get a significant return on investment in your amateur radio education with the low cost required.
Is Getting Licensed Required to Transmit
Note that you can enjoy the benefits of an amateur radio license only when you pass the exam and get certified. However, things may get a little more straightforward when it comes to the Citizens Band radio, also known as CB radio.
The radio is popular among American citizens, and they don't need to get licensed at all. CB radio offers short-range communication, which is suitable for kids playing in the woods or for truckers.
The Federal Communications Commission regulates amateur radio in the USA and requires operators to get certified with a ham radio license. Or else, they break the Part 97 rules in the FCC guidelines. Plus, these people could be subject to massive fines.
Some preppers express their opposition to licensing amateur radio. They suppose that it doesn't matter whether you get certified or not in an actual emergency.
However, their disagreement now falls apart due to the regulation of the FCC for useability among thousands of operators. Without guidelines and rules, amateur radio operators could disrupt WiFi networks, cellular networks, or military transmission networks. Moreover, ham radio bands can "die out" due to unregulated communications by individual operators with bad intentions.
Final Words
We believe you have your answer now. Hopefully, the article has provided you with helpful information for the question discussed initially — "Why do you need a ham radio license?"
In case you still have any doubts, drop a comment. We are willing to help. Or, if you have used amateur radio before, please share your experience so that we know whether our posts are helpful in practice.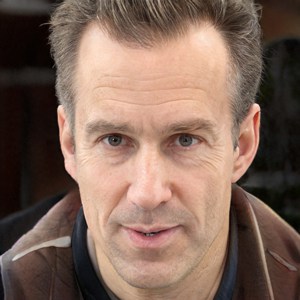 After four years working as a radio mechanic, I know that everything about radio communication is not breezy, even though it greatly benefits us. That is why I set up a website sharing my skills and guides to help non-professional users use their radio headsets, set up their antennas or choose the right products, etc.