Christmas, the most wonderful time of the year, is a joyous celebration. You can feel the holiday season not just when people start decorating their homes or when shopping for presents begins, but also once they start playing Christmas music.
You are probably wondering when does Christmas music start on the radio?
Normally, Christmas jingles come on the radio in late November or early December. It becomes more common on the days leading to the Christmas break start.
When Do Radio Stations Start Christmas Music?
First, I want to point out that there is no specific rule requiring a specific time for radio stations to switch to Christmas playlists. It is often left to the discretion of the radio station. Factors like location will also have an impact.
Some places will play holiday songs early. For others, however, there is no Christmas music before Thanksgiving. Some might not even start unless it is Christmas morning already!
1. In the United States
Christmas songs start playing on the radio on the day after Thanksgiving in the United States. This means that many radio stations will start blasting Christmas tunes a day after the fourth Thursday in November. From then on, you can really feel the festive atmosphere everywhere, in restaurants and shopping malls, and more.
Although, most radio stations will start on December 1st. In some instances, some stations in America will start the day after Halloween.
2. In the United Kingdom
Meanwhile, UK radio stations seem to be in an informal contest, racing to be the first ones in the country to welcome the Christmas season through their songs on the airwaves.
Hence, you can expect the radio to play Christmas music even before December 1st, maybe around 15th November.
3. In Canada
As it is with the USA, you can anticipate stations to be playing Christmas music on the radio after Thanksgiving or December 1st. There are a few stores that can start playing Christmas songs as soon as their holiday stocks start becoming available in their stores.
4. In Other Countries
Aside from those mentioned above, let's also briefly talk about the case in other countries.
The Philippines is the country wherein radio stations start Christmas music the earliest. It starts in September!
Meanwhile, there are also some that are not in a rush. For instance, in Uruguay and Argentina, people start playing holiday tunes only on Christmas Day itself.
FAQs
What channel on the radio has Christmas music?
Heart Xmas Radio is one of the best channels to listen to. It is available on DAB Radio and Global Player.
Meanwhile, for those who are looking for SiriusXM Christmas channels, you can tune in to Holiday Traditions Channel 71. They have a huge selection of old and new songs that are guaranteed to hype up your Christmas countdown.
If you are a TuneIn user, on the other hand, check out That Christmas Channel for your share of festive carols and hymns.
How to hear Christmas songs all year round?
If you want to listen to Christmas music year-round, several options are available.
Christmas FM: An Irish radio station, it has been operating since 1995. The station features old and new hits, as well as interviews featuring celebrities' memories of the holidays.
Forever Christmas Radio: Listen to holiday music throughout the year on this interactive radio station, which also has a strong social media presence.
Evergreen Radio: Listeners do not have to wait for Black Friday sales to end or the holiday season to start. Since 2009, Evergreen Radio has been making the Christmas spirit felt year-round, so they do not stop playing holiday-themed songs.
What are some Christmas songs?
Below are some of the most popular songs you can hear on the radio as Christmas comes closer:
All I Want for Christmas is You by Mariah Carey
Last Christmas by Wham!
Jingle Bell Rock by Bobby Helms
Joy to the World by Andy Williams
Santa Tell Me by Ariana Grande
Have Yourself a Merry Little Christmas by Michael Bublé
Santa Claus is Coming to Town by Frank Sinatra
Rudolph The Red-Nosed Reindeer by Gene Autry
Conclusion
So, when does Christmas music start on the radio? As mentioned above, it usually starts in November after thanksgiving or on December 1st. It is rare to start earlier, except in the Philippines, which is known for having the longest Christmas in the world.
Do you fancy listening to Christmas songs round-the-clock? Whether it is March, late September, or any time of the year, there are some Xmas radio stations accessible throughout the year!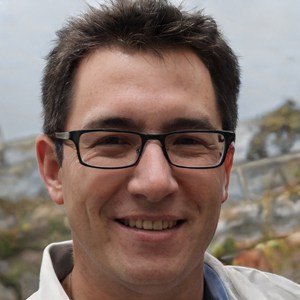 Hi, I am Amaro Frank – the Wind Up Radio's content editor and writer. Working with Adam is so much fun, as his stories and experiences enrich my knowledge about radio communications and radio accessories. My main tasks in Wind Up Radio are building content and generating great articles on different topics around radio accessories.