Are you a fan of the Philadelphia 76ers? If you love the official basketball team of The City of Brotherly Love, then you probably would not want to miss their game.
If you cannot see the game live, then you can at least watch them on TV. If you do not have access to a TV, such as when you are on the road, do not worry. The best way to keep up with the game is to listen to the radio.
What radio station is the Sixers game on? This is probably the question that you are asking.
The official radio station that streams the games of the Sixers in Philadelphia is WPEN 97.5 The Fanatic. Alternatively, it has partner stations, such as 97.3 ESPN. If you are using your phone as the radio, you can also download mobile apps like TuneIn and SiriusXM.
A Bit of Info About the Sixers
The Sixers, officially known as the Philadelphia 76ers, is a professional basketball team playing in the NBA. The team has already played for a total of 73 seasons. Meanwhile, the team has appeared 52 times in the playoffs and is currently holding three championships. They started playing in the 1949 to 1950 NBA season.
What Radio Station Is the Sixers Game on?
Those who want to listen to minute-by-minute game updates should tune in to the official Sixers radio station – WPEN 97.5 The Fanatic. The latter has the nickname "Philly's First FM Station." No wonder, it is the preferred station for many people who would like to listen to Sixers game, especially when they are driving.
Aside from the official Sixers game radio station, there are affiliates where you can keep up with the state's basketball team. In Atlantic City, you can tune in to 97.3 ESPN. This Townsquare media station claims to have the best sports coverage for those who are in Atlantic City, New Jersey.
More so, if you are in Reading, Pennsylvania, switch the radio to WEEU 830. This news/talk commercial radio station will also stream the Sixers game. Meanwhile, those who are in York, Pennsylvania should listen to WOYK 98.9. It is the oldest station in York and has been the preferred choice of residents who are looking for a Sixers radio stream.
Other stations to check out are WBLF AM 970 (State College), WPDC AM 1600 (Elizabethtown, Pennsylvania), WLYC ESPN 1050 AM (Williamsport, Pennsylvania), WSAN Sports Radio 1470 AM (Allentown, Pennsylvania), and WEJL AM 630/1240 (Scranton, Pennsylvania). Catch a Sixers radio announcer on these stations, making you feel like you are on the court.
Stream Beyond the Radio
Aside from the radio stations mentioned above, there are other choices to know the latest Sixers score and play-by-play updates on their game. In today's modern times, you can use your phone for almost anything, and that includes using it to tune in to a 76ers radio station.
If you are an Android user, you can use the TuneIn radio app. The latter is a free radio app that will let you listen anytime and anywhere, so you do not have to miss point-by-point updates on the 76ers games.
The app also has a podcast where you can listen to post-game analysis and keep up with the latest updates on your favorite NBA teams, not just the Sixers.
There is an NBA app for Android to help you keep up with the Sixers. If you are on iPhone, you can also use TuneIn and the NBA app, which are both available in the Appstore.
Another option to listen through your phone is on Sixers Sirius radio. Download SiriusXM to catch the game as they happen, as well as analysis and news.
Conclusion
Clueless about what radio station is the Sixers game on tonight? The official radio channel where you can listen to the point-by-point updates on every game is WPEN 97.5 The Fanatic.
Nonetheless, you can catch them at other stations, including 97.3 ESPN and WEEU 830. Alternatively, listen to the Sixers game live on TuneIn, NBA app, and Sirius XM. Whether it is for Sixers vs Hawks radio broadcast or Sixers Wizards radio, you have several options to catch the team's games even when you do not have a TV.
Read more: The detroit tigers on what radio station?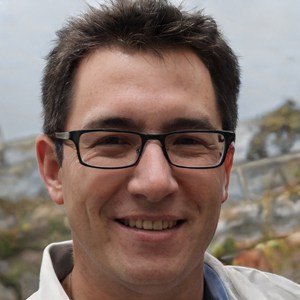 Hi, I am Amaro Frank – the Wind Up Radio's content editor and writer. Working with Adam is so much fun, as his stories and experiences enrich my knowledge about radio communications and radio accessories. My main tasks in Wind Up Radio are building content and generating great articles on different topics around radio accessories.