A stereo is one of the must-haves for your car's entertainment system. Shopping for one, however, is an overwhelming task. You will encounter many confusing terms, and one of the most common is a double DIN radio.
In a nutshell, a double DIN is a term that is used to refer to the radio's size. It is a standard measurement for a car stereo or radio. It is twice the size of a single DIN radio, which used to be the most common in older cars.
Read on to know more about "what is double DIN car radio?". Aside from knowing what double din means on a car stereo, we'll also help you decide which one is most suitable for your needs.
What is Double DIN Car Radio
Curious about what double DIN means? DIN stands for Deutsches Institut für Normung, which means the German Institute for Standardization. It sets up rules for the standardization of different products, including car radios. In turn, manufacturers all over the world follow these standards.
The current standards for sizing of radios began in 1984 under DIN 75490. Later, it had revisions under ISO 7736. It was a rule under the International Organization for Standardization,
According to its requirements, a DIN radio has a height of two inches and a width of seven inches or 180 x 50mm. Meanwhile, it does not specify the length. These specifications are made to fit in most head stereo units of different car brands and models.
Meanwhile, as the name implies, a double DIN car radio is twice the size of a standard DIN radio. While the width is also seven inches, the height is four inches. In metric dimensions, the measurements are 180 x 100mm.
So, a double DIN stereo refers to a standard radio size that has been defined by a German-based organization. It seeks to improve efficiency and establish consistency amongst car and radio makers around the world.
Should You Choose a Single or Double DIN Car Radio
The answer will depend on the radio that your car currently has. If your car comes with a single or standard DIN radio, then it means that you can use only the same radio. This is what will fit in the provided space. On the other hand, if it has a double car stereo DIN, then such is the only appropriate replacement.
With the differences in size, you can also expect variations in features. If you want something cheap and simple to use with basic features, then a single DIN radio is a good choice. On the other hand, if you would rather have something bigger with more functionalities, then it is hard to go wrong with a double DIN stereo.
How to Pick a Double DIN Car Radio
Now that you know double DIN radio dimensions, I will share some tips on how you can find the right one for your car.
Installation
While you can pay a mechanic to do the job for you, I suggest installing the unit on your own if you would like to save money. Most will come with everything you need to complete the assembly, including wires and comprehensive instructions.
If you need help on the basics of installing a double DIN unit, check this guide to know the detailed steps.
Ease of Use
Aside from easy installation, your car radio should also have a user-friendly interface. Pick one with controls in strategic locations, making it easy to operate. The buttons must also have clear labels, so you will know which one is for a specific purpose.
Connectivity
One of the must-haves for modern double DIN stereos is Bluetooth connectivity. This way, you can control the unit directly from a smartphone that wirelessly links to the radio. In some products, you can even use your voice.
It is also crucial to consider the phone you have, making sure that it can connect to the radio. For instance, some are built to connect only with phones running on iOS or Android. Otherwise, you won't be able to maximize the functionalities.
Touchscreen Control
This is another innovative feature that you can see in sophisticated car radios. This will remove the clutter in the interface as they are replaced with an elegant screen instead. See to it that the screen is responsive and remains bright whether it is day or night.
Sound Quality
The audio output depends not just on the speakers but also on the radio that you will use. Choose one with advanced software that will let you customize the sound output depending on your personal preferences.
For punchier music, RMS power and peak power are two of the most important considerations. However, make sure that they match with the other parts of the car's sound system.
Looking for a double DIN stereo with high-quality features and superior performance? Among others, the ATOTO A6 Android Car Navigation Stereo is one option that is worth considering. If you prefer one from a more reliable brand, on the other hand, take a look at Pioneer AVH-2500NEX Touchscreen Stereo.
Conclusion
In sum, a double din car radio is one with dimensions of 180×100 mm or seven by four inches. It is a standard measurement from Deutsches Institut für Normung or German Institute for Standardization.
While there are countless options for a 2 DIN car stereo, you can consider two options mentioned above.
Did you enjoy reading this guide on what is double din car radio? Is there anything else that you would like to add? Feel free to leave a comment below.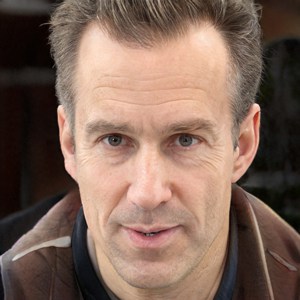 After four years working as a radio mechanic, I know that everything about radio communication is not breezy, even though it greatly benefits us. That is why I set up a website sharing my skills and guides to help non-professional users use their radio headsets, set up their antennas or choose the right products, etc.