ANT radio service is a type of background running app that is familiar to mobile manufacturers and developers. However, as a customer, you may wonder: "What is ANT radio service and do I need it?"
When it comes to ANT radio service, the first essential thing is that despite having the term "radio" in its name, this device has nothing to do with AM or FM radio. You can not use it to turn on the radio function on your smartphone.
So what is it used for? Read the following content to figure out the answer.
ANT Radio Service: Everything You Need to Know
Ant radio service is a type of wireless communication technology that is known to be effective and efficient. Thanks to this, it is easy to connect a phone and other connectable equipment.
Besides, you may need an ANT radio service because once installed in smartphones, it can provide helpful support in certain situations:
Fitness gadgets: The phone can be connected with workout and training apps available to provide practicing guidelines.
Heartbeat rate: Keeping track of heartbeat is extremely important to observe human health. With ANT service, detailed information of heartbeat rate is automatically and rapidly gathered and shown to you.
Bike force of power: Similar to heartbeat rate, data of cycling meters is collected and thus, helps you adjust bike cadence and speed.
Other applications: To maximize customers' experience, many software developers introduce apps that are responsible for auto-adjust lighting, room temperature, door lock functions, and so on.
In the future, an ANT radio service may help you access these features from your phone.
Ant Radio Service: Benefits and Drawbacks
Ant radio service is widely used due to the various benefits it has:
Easily connect to different types of smartphones: When using the ANT radio service app, unlike others available in the market, this kind of radio service is designed to connect and be open to all smartphones.
In other words, the development team makes ANT radio service on Android phone and iOS phones available.
Monitor and store data in real-time: This feature is among the most remarkable competitive advantages of the device. Users' heart rate, walking steps, etc., are continuously collected and analyzed when using the app.
Share data in real-time: An advanced feature to meet the sharing demand of people nowadays. For example, you may own a PC and a bike computer. The appearance of an ant radio service allows you to transfer information from the PC to the bike computer.
The opposite flow of data is also possible.
Often require no manual action to install: Many users don't even notice the appearance of ANT's app on their phone as it is pre-installed by the manufacturers.
Save money: As it is installed on smartphones before they're sold to you, there is no need to pay an additional amount for its installation.
Despite remarkable advantages of ant radio service, there are considerable drawbacks you must notice about it:
Drain smartphone battery: Like other background running applications, ANT radio service can consume enormous amounts of smartphone energy. Thus, you must be aware of it to utilize your phone effectively.
Require additional antennas: Although many mobile gadgets recently have been equipped with antennas, they are not excellent enough to run the app smoothly. As a result, users may witness rapid interruption lowering their experiences.
Installation may be needed for use:
As stated, many phones come with ANT radio service enabled. For example, with the Samsung Galaxy S5, you can access ANT radio service S5 easily.
However, not all phones are like this. You may need to install the Radio Service & Plugins yourself.
Main Purposes of Ant Radio Service
According to its developers, ANT radio service aims to provide similar use to Bluetooth.
Many may find this background running app unnecessary because they don't even notice its appearance. This is because it can work automatically, as long as you connect your phone to a device like a fitness tracker.
What's more, as mentioned before, ANT radio service can perform as a real-time communicator that supports and enables the works of other apps. It also does not influence phone network signals.
Frequently Asked Questions
Regarding Ant radio service, customers usually raise the three related questions illustrated as below:
1. How to use ant radio for Android?
In case you own a smartphone that runs Android, follow the below steps to activate the ANT service:
Step 1. Firstly, it is recommended to equip Android versions from 3.0 to above for your phone to utilize the USB host capabilities feature.
Step 2. Use an ANT USB stick along with a USB OTG cable to make the process work. If you have additional mobile gadgets, feel free to use them to simplify the procedure.
Step 3. Start to install the ANT radio service, ANT plugin services, and USB service.
Step 4. If your phone is not equipped with USB host capabilities, your solution would be to use the Android ANT plus accessory and download the Selflopp Ant service. Both steps are required so that your equipment can support the Android access protocol.
2. Is ANT Radio Service spyware?
Many may assume that ANT service is a type of harmful spyware set up on individual phones, though it is not the case.
As mentioned above, this is a standard software pre-installed by mobile manufacturers to support various uses of phones. The appearance of this helpful app does not call for pop-up ads, pop-under ads, etc. Usually, it takes up 20MB of storage space in the phone memory.
3. Can ANT Radio Service be removed from smartphones?
Realizing that it is pre-installed by mobile manufacturers at the very first stage, you can have your answer to this question. Mobile producers, not customers, determine the existence or removal of ANT service.
There is nothing you, as a user, can do to intervene or change this background running app. You can only remove ANT Service by becoming a phone developer yourself and creating your product.
Wrapping Up
Take all the above information into consideration, you can quickly solve the opening matter yourself "What is ant radio service and do I need it?"
Again, it is a beneficial background app. ANT service can function to support other necessary applications.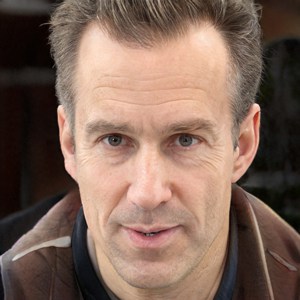 After four years working as a radio mechanic, I know that everything about radio communication is not breezy, even though it greatly benefits us. That is why I set up a website sharing my skills and guides to help non-professional users use their radio headsets, set up their antennas or choose the right products, etc.