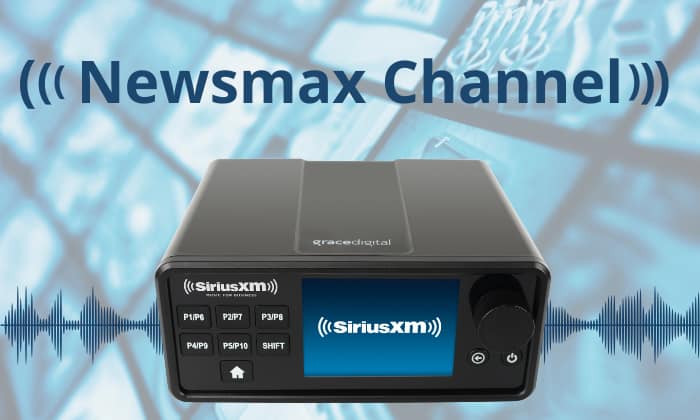 The choices abound if you want to listen to the radio. Among others, one of the most popular is SiriusXM, an American broadcasting company providing satellite and online radio services.
People tune in to SiriusXM to listen to different programs. Since you are reading this article, you are probably curious about what channel is Newsmax on SiriusXM radio.
Technically speaking, Newsmax is not available on SiriusXM, so you will not find their programs on any channel. Nonetheless, if you are looking for a conservative network just like Newsmax, you might want to tune in to radio station number 125 (Patriot) instead.
What Channel is Newsmax on SiriusXM?
Newsmax is not available on SiriusXM, so you will not find it on any channel. Even if you sign up for a premium subscription, sadly, you cannot listen to the right-wing network that claims to be independent and unbiased.
Nonetheless, if you are looking for something similar, then you might want to try Channel 125 (Patriot) instead. The latter specializes in far-right and conservative talk. They have thought-provoking commentaries and hard-hitting interviews, which are quite like Newsmax.
What is Newsmax?
Newsmax is an ultra-conservative news outlet operating since 1998. It is not just a cable channel but also a digital platform. According to reports, it is so popular that it is raking in 700,000 to 800,000 viewers nightly, specifically during the US elections.
If there is one thing that makes Newsmax popular, it would be its reputation as a pro-Trump platform. A lot of people do not like the platform, alleging that it spreads conspiracy theories and misinformation.
Over the years, many similar platforms have emerged, such as One America News (OAN). Sadly, you will also not find OAN on Sirius radio.
What Can You Listen to at SiriusXM?
As noted earlier, you can listen to Patriot on Channel 125 if you are looking for conservative and far-right content. This is a great alternative to Newsmax, which is unavailable on SiriusXM satellite radio.
While there is no Newsmax on Sirius radio, you have plenty of other options to stay updated on political news or what is generally happening in the country.
There are popular paid and free radio programs that you can access, such as CNBC, Fox Business, Fox News, CNN, HLN, MSNBC, Bloomberg Radio, BBC News, and CNN International.
For politics and issues, some of the Sirius XM channels to keep an ear on are 124 (POTUS Politics), 125 (Patriot), 126 (Urban View), and 127 (Progressive Talk).
Meanwhile, on a lullaby channel, you can listen to calming music. There is also a Sirius XM Bollywood channel (163). You can even listen to patriotic music, especially during American holidays.
If you are a fan of country songs, then you should get channel 350 on Sirius. Meanwhile, spark romance and relive the 80s and 90s on prom radio SiriusXM channel.
Sports fans will also have various programming options. One of the most popular is Sirius ESPN channel number 80, which features sports talk. Channels 81, 84, and 370 also play ESPN programs. You can also listen to stations of the NFL, NBA, NASCAR, and NHL, among others.
SiriusXM is such a diverse platform. It has almost anything that you need. It can even be a free emergency radio, providing the latest weather updates.
Where Can You Listen to Newsmax?
Since you will not find Newsmax on XM radio, you must explore other alternatives.
So, what channel does newsmax come on?
You can watch and listen to Newsmax live on cable TV, such as DirecTV Channel 349, Dish Network Channel 216, Optimum Channel 102, Armstrong Channel 118, and Suddenlink Channel 102.
Meanwhile, those who want to tune it to Newsmax on the radio can hear it on iHeartRadio and TuneIn.
Frequently Asked Questions
Is it worth getting Sirius radio?
Yes, getting Sirius radio is worth it! It has no free plan, but you won't regret spending on a subscription if you can afford it. It has massive content and channels, encompassing news, entertainment, music, and politics, among others.
You also get exclusive broadcasts. Plus, you can enjoy unedited and uncensored content, as well as a great radio signal.
Does Sirius have a Newsmax channel?
No, Sirius does not have a Newsmax channel. While you can access a variety of Sirius XM news channels, Newsmax is not one of them.
Is Newsmax good for getting news stuff?
It depends on your political beliefs or views. It is a pro-Trump network, so that should already give you an idea of the content that you can get. It is good for those who are with the far-right and conservatives.
What is the difference between Sirius, XM, and SiriusXM?
Sirius, XM, and SiriusXM are different in terms of the available programming. These are three different platforms with access to different content. Know your receiver and radio, so you can find out which among these platforms it is compatible with.
Is SiriusXM Radio Free?
No, SiriusXM is not free. Different plans are available depending on your budget. You can listen for as low as $12.99 per month through the Music Showcase plan. Nonetheless, while it is technically not free, you can get up to four months of free trial through the Platinum plan. Once it expires, you will need to pay $22.99 per month.
Conclusion
At this point, you should already know the answer to this question – what channel is Newsmax on SiriusXM radio. As noted above, it is not available on SiriusXM. That said, you cannot listen to the latter.
As an alternative, however, you might want to check out Channel 125, which is known for having conservative and far-right news and programs, like what you can expect at Newsmax.
Read more: Channel of disney on sirius xm.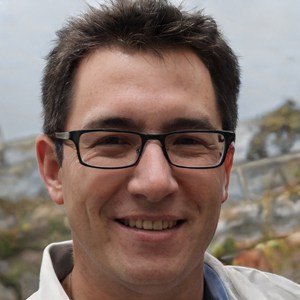 Hi, I am Amaro Frank – the Wind Up Radio's content editor and writer. Working with Adam is so much fun, as his stories and experiences enrich my knowledge about radio communications and radio accessories. My main tasks in Wind Up Radio are building content and generating great articles on different topics around radio accessories.