Have you ever wondered what channel is Hallmark radio on SiriusXM? Well, you came to the right place!
Hallmark Radio SiriusXM is on Channel 105. It's the perfect station to get festive as it plays Christmas songs throughout the station's run. Nonetheless, take note that it's not available year-round.
Read on as we talk about Hallmark on SiriusXM. We'll also give you a list of the Sirius XM Christmas channels available.
Listening to Hallmark Radio on SiriusXM
As previously mentioned, Hallmark is on Channel 105 on SiriusXM. During the holiday season, it played Christmas songs round-the-clock, providing its listeners with the needed holiday cheer.
However, there's one thing you should know – Christmas music isn't available year-round on Hallmark channel on Sirius XM.
The schedule can vary year after year. However, in 2022, the Hallmark XM channel was available only until December 27.
Other Christmas Channels
Aside from the SiriusXM Hallmark channel, the radio app also has a wide selection of other choices. This way, you will never be bored because there are many stations where you can listen to holiday tunes.
If you're looking for another option for a Christmas channel on XM radio, below are some choices:
1. Acoustic Christmas (Channel 6): If you love acoustic tunes, then this SiriusXM station is a perfect choice. It's ideal for those nights you want to be sentimental or romantic.
2. Christmas Spirit (Channel 63): This SiriusXM Christmas station plays songs from contemporary Christian artists. The songs have a relaxing vibe, which is ideal for the times you want to be cozy.
3. Jolly Christmas (Channel 14): Those who prefer something more upbeat should tune in to this channel. The energetic songs are perfect if you need to elevate your mood in time for the holiday.
4. Country Christmas (Channel 55): The name alone can already give you an idea about the genre of music to expect from this station. It features songs from popular country singers like George Strait and Carrie Underwood.
5. Holiday Pops (Channel 76): Those who want to listen to pop Christmas carols from contemporary artists will love this channel. It features songs from the likes of the Philadelphia Orchestra and The Choir of King's College.
6. Holiday Soul (Channel 49): From Motown to classic soul, this is another great option for Christmas spirit SiriusXM channel. The Jackson 5, Dionne Warwick, and Aretha Franklin are some artists featured on this channel.
7. Holly (Channel 104): For contemporary Christmas songs, this channel is worth checking out. You can listen to tunes from artists like Kelly Clarkson, John Legend, and Mariah Carey.
When Can You Listen to Christmas Channels on SiriusXM?
Aside from talking about what channel is holiday music on Sirius XM, we would also like to point out that these channels have a limited run. Most of them are available only until December 25 or 27.
As for the time, no need to worry. The SiriusXM Hallmark Christmas channel is available 24/7. Whether it's early in the morning or in the middle of the night, you can listen to Christmas tunes.
Conclusion
At this point, you should already know what channel is Hallmark Radio on SiriusXM. As mentioned above, it's on Channel 105. However, the run is limited, so it's unavailable beyond the holiday season.
Read more: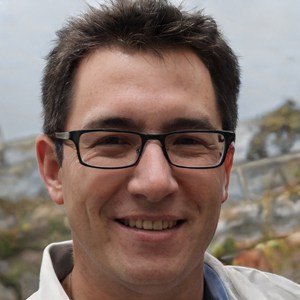 Hi, I am Amaro Frank – the Wind Up Radio's content editor and writer. Working with Adam is so much fun, as his stories and experiences enrich my knowledge about radio communications and radio accessories. My main tasks in Wind Up Radio are building content and generating great articles on different topics around radio accessories.