Imagine this. You're in the middle of the road, listening to a good song, jamming with a friend in your car. All of a sudden, the music is cut, and CarPlay starts. To resolve the issue, you might be curious about how to stop CarPlay from interrupting radio.
CarPlay, according to Apple, allows using phones safely, even when driving. Aside from playing music, it can also take calls, as well as receive and send messages.
While it can be convenient at most times, it can also occasionally be annoying. For instance, such is the case if it interrupts CarPlay-enabled radios. It's possible that CarPlay keeps changing audio source, switching to radio, or vice versa.
Read on and find out the basics of preventing CarPlay cuts off radio from playing music.
A Step-by-Step Guide to Stop Carplay From Interrupting Radio
There are different ways by which you can stop CarPlay from automatically connecting, so it won't interfere with the functions of the radio. Doing so takes only a few seconds and will not require using any tool. Read on and find out how it's done.
1. Disable Car Play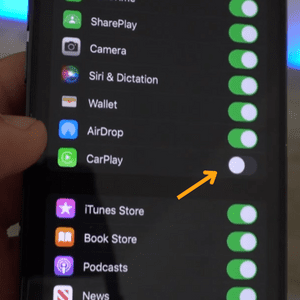 One of the first things you can do is to turn Car Play off. Doing so can prevent it from automatically playing music. However, this means that you can no longer use any associated function unless you turn it on again.
On your iPhone screen, go to Settings.
Click General and choose CarPlay, which should be the sixth option from the top down.
See the infotainment systems that are currently connected to your phone. Click the one you would like to disconnect CarPlay from.
Choose Forget this Car. After this, you'll see a pop-up menu. Tap Forget.
2. Unplug The Device
In most cases, you'd need to connect the phone to your car's USB cable to enable CarPlay. This means that if CarPlay keeps getting in the way, you can just disconnect the device from the cable, and the issue should resolve itself.
If you need to plug in your phone to charge, select "Never Enable" on the car's screen when a select menu pops up. Alternatively, you can click "Enable Once" to use the feature. Once you're done, tap the vehicle's icon on the touch screen to switch back to the car's master infotainment system.
3. Turn Off Bluetooth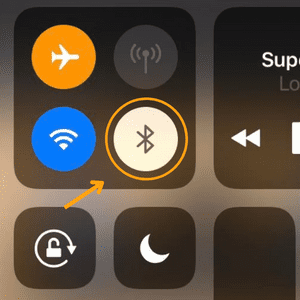 CarPlay can also connect through Bluetooth to your car's radio. Hence, when there is no Bluetooth connection, you can turn off CarPlay iPhone x, iPhone 11, or any other model.
Go to Settings.
Tap Bluetooth.
Click Turn Off Bluetooth.
Nonetheless, take note that doing so will disable other functions. For instance, you might not be able to hear turn-by-turn navigation instructions on your vehicle's speakers if you're using maps on your phone.
4. Remove Apple Music
Whether you're using iPhone 8, iPhone 13, or any other model, you probably have Apple Music installed. It is a streaming service that plays audio and video from compatible devices.
To remove Apple Music or disable iTunes radio from your phone, follow the steps below:
Tap on the Apple Music icon and hold it for 3 – 5 seconds.
On the menu popped up, choose to "Remove App"
Confirm by clicking "Delete App."
One reason why CarPlay keeps switching to radio is your Apple Music subscription. If you have one, you might also want to consider its cancellation. One way to do this is to go to your preferred mobile browser and do the following:
Type music.apple.com on the browser tab.
Enter your login credentials.
Click on the widget that corresponds to your account.
Tap Settings, then choose Subscriptions, and hit Manage.
Check Cancel Subscription.
Can I Listen to Radio While Using CarPlay?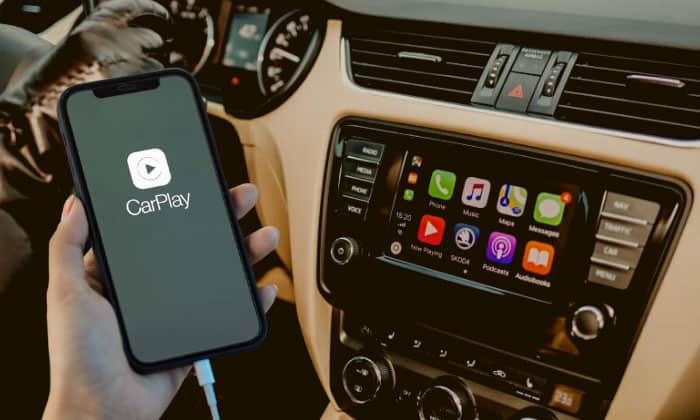 Yes, you can listen to Apple CarPlay and radio at the same time. However, this will depend on the car or radio. In most newer models, CarPlay and radio can work at the same time.
When plugged in and once CarPlay is active, it takes over the radio or the speakers. But you can configure your phone or radio.
To do this, start CarPlay. On the home screen, choose the app you like. Return to the home screen and choose your car icon. Select the media source, and click the CarPlay button again. This should activate sync, so you can use both features.
Tips to Switch From Carplay to Radio
The best way to switch is to disable CarPlay, which is one thing that we already talked about above. As mentioned earlier, you can do this by managing the interruptions on the device and turning off the Apple Car Play radio app to prevent it from being a disruption.
There's also an alternative way to disable such a feature when Apple CarPlay turns off radio. This is possible by managing Restrictions on your device.
Open your device, go to Settings, and click Screen Time (9th option from the top down).
Choose Content and Privacy Restrictions on the lower part of the screen. Enable it if you haven't already.
Click Allowed Apps.
Go to CarPlay and turn off the toggle switch, which will disable the app.
Ways to Prevent Apple Music From Auto-playing With Car Play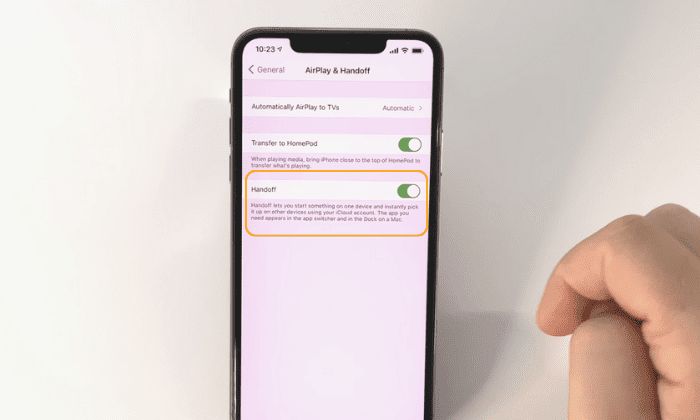 One of the best ways to do this is to disable Apple Music, which is one thing that we also already talked about above. You can also remove the iPhone from the current Bluetooth connection to your vehicle or disable the option that allows CarPlay to activate even when it's locked.
Also, you can temporarily turn off Bluetooth on your iPhone, which will ensure that it won't tamper with the radio on your vehicle. Turning off the app completely (as opposed to letting it run in the background) can also help.
If all else fails, try turning off the Handoff feature on your iPhone:
Go to Settings and select General
Tap on Air-Play & Handoff
Toggle off the Handoff feature
Conclusion
In this guide, we talked about how to stop CarPlay from interrupting radio. As noted above, you can do this by disabling CarPlay, turning off Bluetooth, and removing Apple Music. Doing these things will prevent the CarPlay stereo system from cutting the radio.
Remember to always prioritize safe driving habits and never use your phone while driving.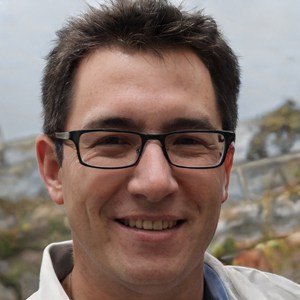 Hi, I am Amaro Frank – the Wind Up Radio's content editor and writer. Working with Adam is so much fun, as his stories and experiences enrich my knowledge about radio communications and radio accessories. My main tasks in Wind Up Radio are building content and generating great articles on different topics around radio accessories.