When choosing between a single DIN and a double DIN stereo, new car drivers are often clueless. In fact, many people may not even know the answer to what a single DIN or a double one is.
If you're one of those, our complete guide to the "Single DIN vs double DIN radio" comparison is for you. Overall, the main differences between a single vs double-DIN head lie in their size, feature, and practicality.
What are Single DIN & Double DIN Stereos
"DIN" is an abbreviation for Deutsches Institut für Normung or the German Institute for Standardization. This Berlin-based institute develops and supports hundreds of standard measures employed in the automobile, engineering, and technology industries.
What is a single DIN car stereo?
A single DIN is roughly 2 inches tall and 7 inches wide, using less room on your panel. However, besides its compact design, its most common disadvantage is that it doesn't
What We Liked:
Installation is relatively simple.
It allows users to replace their damaged or outmoded car audio system in a cheap but substantial method. Essential technologies such as additional Bluetooth or input sockets are also available.
What We Didn't Like:
Single DIN head units are relatively compact, and the controlling area isn't sufficient enough. Thus, the buttons might become tricky to reach and utilize in various situations due to room shortage.
They don't usually come with a touchscreen. Several models have a fold-out display, although they are uncommon and more pricey.
Read more about single DIN radio here.
What is double DIN?
Because they all measure 7 inches wide, a 2-DIN radio shares the exact width as a 1-DIN version. However, this model is 4 inches tall — twice as tall as single DIN units, which explains the "double" part of its name.
What We Liked:
There's a significantly more extensive area for controllers within double DIN radios. Due to their increased height, their buttons are generally easier to grasp and handle than those on single-DIN units.
Double DIN head units allow for a touch-enabled control display owing to their greater capacity, whereas single-DIN radios often do not.
What We Didn't Like:
They are more complicated to set up than screen-free car stereos.
Double-DIN head units would be more pricey than single DIN.
Read more about double DIN radio here.
Single vs Double DIN Radio: What are the Differences?
Now, let's get into the details of our comparison.
Size
Typically, double DIN units are tall with a measurement of 7×4 inches. In contrast, the dimension of the single-DIN head unit is 7×2 inches. In other words, the double DIN one is twice as tall compared to a single DIN car stereo.
Moreover, it is also necessary to discuss depth since automobiles offer different areas for stereo head installation. However, neither of these automobile audio systems indicate the depth limit for conventional car audio systems to adhere to.
In detail, vehicle makers construct spaces for stereo devices in various depths, meaning cars featuring a relatively limited receptacle for retaining the device may face trouble mounting specific stereos.
Moreover, even though manufacturers tailor many modern radios to accommodate the latest automobiles, they may not possess identical depth.
It's also advisable to talk to a fitting guide specialist before making your decision. Besides checking the supported car stereo size to know whether the double DIN head unit or single DIN head unit fits, a proper guide expert will prevent any misfit issues.
Features
Because of its expansive design, a 2-DIN device contains more additional functions than its single DIN equivalent. Indeed, a 2-DIN model usually involves a bigger LCD, making the gadget quicker to operate. Nevertheless, single-DIN versions are still highly beneficial.
The accompanying features within the dual one are:
Larger storage space.
Simpler controls.
DVD player featuring digital display.
HD-supported video screen.
Enhanced connectivity.
Practicality
The primary distinction between the 2 car stereo models is the practicality. A double-DIN system features a range of innovative functions, including a camera and mobile phone connectivity, resulting in better customer satisfaction.
It's worth noting that, while double DIN machines are more complex in terms of their given functionality, single-DIN players are still helpful, and specific versions come with a decent feature set.
Begin with assessing the front area of the devices to decide which is optimal: a single or double DIN model. Note that if you have a single DIN radio set, you might only update to a device that is comparable to it; however, if you possess a double DIN car stereo, you may be able to mix things up a little.
Which DIN Size Should I Use?
In most cases, cars that can fit 2-DIN audio sets can also fit two single-DIN devices. However, the opposite is not always applicable since cars designed for single devices may lack sufficient space for a double-DIN head unit.
When glancing at the screen that holds the car stereo settings, you can sometimes discern which configuration would be ideal for your car. For example, if your vehicle houses a short 2-inch compartment, a single DIN is suitable.
The best method to find out the appropriate size is to use an internet search engine to see if the car audio DIN dimension is compatible with your vehicle. These sites will ask for your car's manufacturer, version, and date, then tell you if your automobile can accommodate a single DIN stereo, a double-DIN unit, or both.
An aftermarket car stereo may significantly improve your traveling pleasure.
You can now pick the optimal radio for your requirements as you understand the specifics of single-din vs double-din sets.
Double DIN vs Single DIN Stereos: Which is Better?
First and foremost, you should know that one can't fit 2 DIN devices in if their automobile contains single-DIN space. Compared to 1 DIN board or stereo models, 2 DIN machines are enormous enough.
If you ask us which one to choose between a single vs double DIN, the latter is our choice if your automobile supports both variants. Below are some reasons why you should go for it:
Double-DIN units are easier to use
The large screen allows for easier driver viewing and controlling while traveling.
DVD/CD players with digital display
This used to be an enormous benefit over the single-DIN that the double-DIN audio system possessed. We emphasize "used to" as nowadays, the CD/DVD players have also followed the route to the forgotten land taken by cassettes a couple of decades ago.
However, while they still exist, we still consider this feature a substantial benefit of double DINs. The larger screen also helps you showcase a lot of data and functions like amplifiers and tracks.
Video screens with HD
The next difference between a single DIN and a double one is 1080p resolution, which has become the standard in recent years. Thus, this innovation has transformed the approach with which we operate our vehicle radios in the current decades.
Gadgets such as rearview camera broadcasts, only previously seen in premium automobiles, may now be accessible in cheaper vehicles. All you have to do now is get a car using a 2-DIN stereo system. In addition, this system supports enhanced media playing!
Touchscreens with smart features
Next, one of the most significant differences between the two is the touchscreen. Nowadays, companies have begun to include innovative interactive displays in their contemporary radio devices due to the large screen room offered on 2 DIN platforms.
Many of the functions you'd find on an iPhone or Android handset are available on these devices. For example, modern touchscreen displays, fast CPUs, app compatibility for applications such as Apple CarPlay, GPS and routing algorithms, and much more are all available.
Advanced connectivity & networking
As a follow-up to the previous statement, recent 2-DIN radio units have internet and WiFi access and other wireless protocols such as Bluetooth, which is super convenient.
They also include a wide variety of connectivity options, including USB and micro-USB ports and AUX and SD card ports. In addition to the internet, these options offer a variety of methods to listen to your preferred songs while driving.
Conclusion
Now, you've fully known our "Single DIN vs double DIN radio" showdown. In the end, the choice is always up to your personal preferences and your current car models. Based on your specific circumstances, you would face no difficulties in selecting between these two variants. Good luck!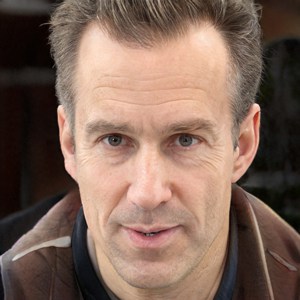 After four years working as a radio mechanic, I know that everything about radio communication is not breezy, even though it greatly benefits us. That is why I set up a website sharing my skills and guides to help non-professional users use their radio headsets, set up their antennas or choose the right products, etc.