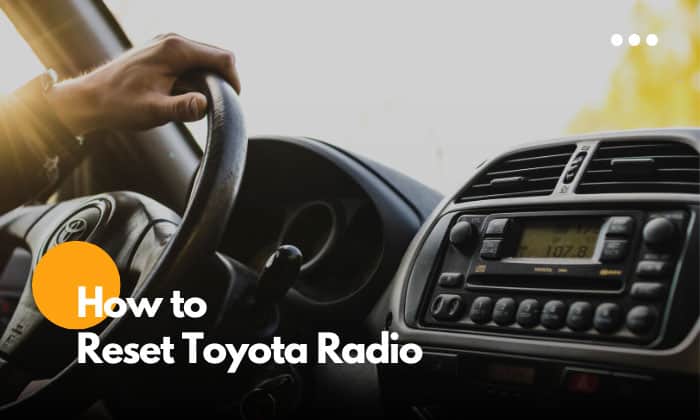 Whether you have a Toyota Corolla, Camry, Tundra, Sienna, Rav4, or any other model, you can experience various radio problems.
It doesn't necessarily mean you need a radio replacement when the audio system starts acting up. Instead, you must learn how to reset Toyota radio and bring it back to life.
If you need to do a hard reset Toyota radio, you can use the unique code and input it on the screen. Alternatively, you can also delete personal data to reset and restore default settings.
Read on to learn more about resetting your car's radio. It only requires a few steps before you can use the radio again.
A Step-by-Step Guide to Reset Toyota Radio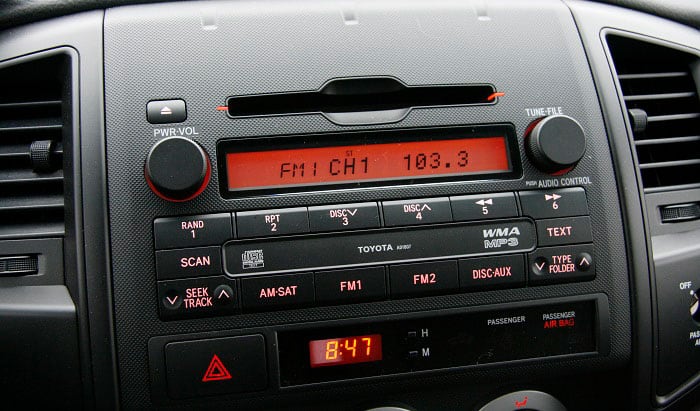 Is your Toyota Rav4 radio frozen? Or maybe, do you want to remove data from your Toyota Sienna radio? In these instances, you need to reset the radio.
The good thing is that you do not need tools to reset the Toyota audio system. It will also take only a few seconds as you will learn below.
If you have a radio stuck on the boot screen, Bluetooth not working, or you want to reset the Toyota touchscreen, below are some things you can do.
Step 1: Reset With a Code
You can do a Toyota Camry touch screen reset with a code. A radio code refers to a short string of numbers, which can prevent theft.
If you have a Toyota radio not working after battery change, the quickest fix is to input the security code. Here's a quick guide on how you can do so:
Start by turning the car on, which will also automatically power the radio.
Push the radio power button if it does not start.
Simultaneously hold the up arrow and 1 button in your radio. After a few seconds, the screen will show four dashes.
It will ask for the security code. Enter the number.
01
Reset Without a Code
In some instances, you might end up not having access to the security code. Don't fret. You can still reset your Toyota Tundra radio or any other radio even without code.
Turn the car on. The radio should also power on after starting the engine.
If the radio requests for a code, you can just power it off.
Hold the button with the arrow pointing down. Simultaneously hold it with the power button for about one minute.
02
Delete Personal Data
Another instance when you might want to reset Toyota navigation system and radio is when you want to delete personal data.
However, take note that after doing this, you'll be mostly starting from scratch. For instance, you will need to reconnect your phone or other devices through Bluetooth connectivity.
Turn the car and your radio on.
Click the Menu button on the screen.
Choose Setup.
Scroll down through the screen and click Delete Personal Data.
Confirm that you would like to delete data.
The system will now reset and reload the software. During this point, make sure to not turn your vehicle off.
03
Do an Electrical Reset
This specific procedure is for Toyota cars that come with a built-in CD player. Sometimes, the CD will get stuck. If that's the case, here's what to do for a Toyota DC player reset:
Disconnect the electrical supply.
Reconnect power to the radio or CD player.
Restore the previous settings as this can delete data that has been previously stored.
Other Tips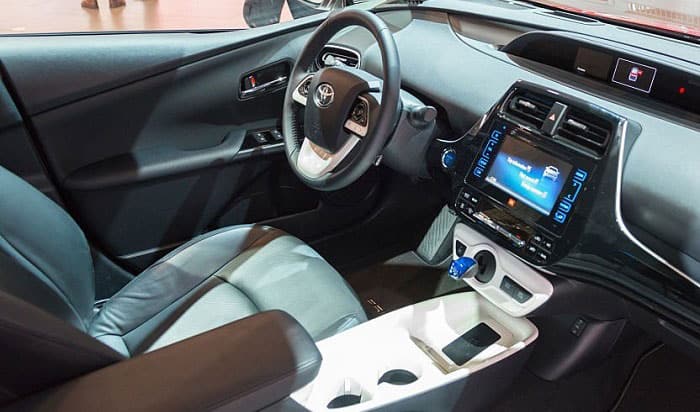 Here are some tips that can be handy:
Save settings before doing a factory reset. This makes it easier to manually restore them after resetting the radio.
Check the manual. Follow the instructions from the manufacturer.
If all else fails, bring the car to a dealer or mechanic who knows better.
Conclusion
This quick guide talked about how to reset Toyota radio. As noted, it's an easy procedure that you can do with or without the radio code.
To reset car radio after battery change or if you're experiencing problems like Toyota Camry radio no sound, you can restore default settings. Nonetheless, it means wiping off data.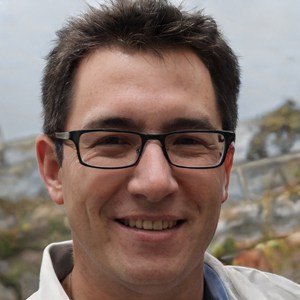 Hi, I am Amaro Frank – the Wind Up Radio's content editor and writer. Working with Adam is so much fun, as his stories and experiences enrich my knowledge about radio communications and radio accessories. My main tasks in Wind Up Radio are building content and generating great articles on different topics around radio accessories.