So, you are probably wondering how to reset Mazda radio. Good thing, it's easy! You can bring your radio back to life in a few seconds!
To reset, hold the Music, Navigation, and Volume buttons for 20 seconds. It works not just for the radio but also for the Mazda entertainment system.
A Step-by-Step Guide to Reset Mazda Radio
Whether you have a Mazda CX 5, 3, or any other model, you might find yourself in a situation where you must reset the car's radio. It happens for a lot of reasons, such as when there is a fault in the ignition system or when it disconnects from the power supply.
Below, I will talk about different processes depending on the problem your radio is experiencing. All the steps are pretty much straightforward, and anyone can do it!
1. Reset the Infotainment System
If you have a newer Mazda model, chances are, it has a digital infotainment system. If you are experiencing Mazda 3 information display not working or other Mazda navigation system problems in the 2014, 2015, 2016, 2017, 2018, 2019, 2020, 2021, and 2022 models, here's a quick fix.
Step 1: To reset Mazda 3 radio, hold the Music, Navigation, and Volume buttons at the same time.
Step 2: Wait at least 20 seconds while pressing the three buttons.
Step 3: The system will then automatically reboot itself and you are done with the Mazda 3 radio reset.
2. Reset Bluetooth
You might need to reset Mazda Bluetooth if your radio is acting up. This can be a good solution when the radio suddenly stopped working while driving or when there are pairing problems. You can be experiencing problems with Mazda Connect, and here's a quick fix.
Step 1: Hold the Volume, Back, and Nav buttons at the same time.
Step 2: Wait for ten seconds while holding the buttons.
Step 3: Look at the screen and follow further instructions to reset Mazda infotainment.
3. Update the Software
If you are experiencing a Mazda CX-5 infotainment reboot loop, one of the potential solutions for resetting the radio is to get a software update. It can also be a proper solution for Mazda 3 infotainment reboot loop or other Mazda models. This can be a computer reset procedure, so there is no need to go to the dealership.
Step 1: Go to the home screen and choose Settings.
Step 2: Click Systems on the CX5 screen.
Step 3: Choose the Gracenote version, OS Version, or Search for Software Updates.
Step 4: If there is an available update, Download will show up on the screen. Click it.
Step 5: Update will start and automatically install once finished.
FAQs
How to turn off the radio in Mazda vehicles?
Owners of newer Mazda cars will be happy to know that their vehicles come with Mazda Connect System, which is also where the radio is connected. To turn off the radio, all you must do is press and hold the volume dial and wait until the screen turns off.
Why is my Mazda Bluetooth not working?
There are many possible reasons why your Mazda Bluetooth is not working. For instance, it can be because you are having a connection problem, which means that two devices cannot pair with each other. It can also be that the Bluetooth system is off. The Find Mode can also be off.
Here's the video to show you this very straightforward way for resetting:
Conclusion
Now that you are done reading, I hope you learned a thing or two about how to reset Mazda radio. As noted above, it can be as simple as hitting the Music, Navigation, and Volume buttons at the same time. You might also need to update the software to the latest version to complete a Mazda CX-5 radio reset.
Read more: Steps to reset Hyundai and Lexus radios.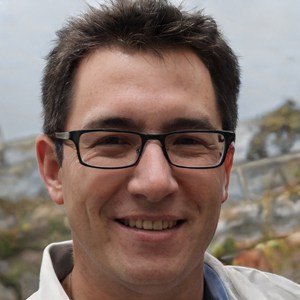 Hi, I am Amaro Frank – the Wind Up Radio's content editor and writer. Working with Adam is so much fun, as his stories and experiences enrich my knowledge about radio communications and radio accessories. My main tasks in Wind Up Radio are building content and generating great articles on different topics around radio accessories.