Pioneer is one of the most recognizable car radio brands. If you have it in your vehicle, there might come a time when you need to reset it. When such happens and you are clueless about what to do, I'm here to help you out. Read on and learn how to reset a Pioneer car radio.
Luckily, you can reset a Pioneer radio by yourself. No need to hire and pay a pro for the job! It only takes a few minutes, or even seconds and your radio is up and running in no time. Let me guide you on how to do it right.
A Step-by-step Guide to Reset Pioneer Car Radio
Whether it is for Pioneer radio DIVX, Pioneer radio WMA/MP3, or radio with other features, several options are available for resetting. I will share some of them below, which should be pretty easy for almost anyone to accomplish.
What to Prepare
#1 Pioneer DEH Radios
One of the most common in the product line of Pioneer radios is the DEH. Some of the most popular models are the Pioneer DEH-150MP, DEH-S4100BT, and DEH-S1250UB. Many of them have a similar appearance or layout, which makes Pioneer car stereo troubleshooting easier.
Take note, however, that there is no dedicated Pioneer DEH reset button. Even so, the process is straightforward, which you can complete by doing the following:
Step 1: Locate the radio's SRC button in the front radio panel. SRC stands for Source. It also works as the on/off button of the radio. It is on the top-left portion of the radio. Press, hold, and stop once it sets to Demo.
Step 2: Find the selector button on the radio. Press it and wait until the screen shows Menu.
Step 3: Press the selector button and hold it for a few seconds, then the Initial on the screen appears.
Step 4: After holding the same button, you will see Reset on the radio. Choose and wait until you complete the factory reset Pioneer car stereo.
#2 Pioneer AVH Radios
A huge difference between DEH and AVH is that the latter is more modern. It has a touchscreen system that comes with a radio. It also has features like Pioneer stereo Bluetooth. As you can see, it does not have an SRC button.
Step 1: Look at the upper right corner of the digital display and click the Gear icon. After doing this, you will be taken to Menu.
Step 2: Once you enter the Menu, click the symbol with a wrench and a screwdriver. Click Restore Settings. You will then see a confirmation asking you if you want to proceed with the action.
Step 3: After pressing Restore Settings, the radio will not automatically start to reset.
#3 Pioneer Single-DIN
If your vehicle has a single-DIN radio, the steps are also slightly different. The reset button location is not apparent from the face of the radio. It is hidden, so you first need to figure out where it is before you can proceed to reset the unit.
Step 1: Start by detaching the panel in the front face of the radio. Somewhere in front of the unit, there is a button or slot, which when you press will take the plate off.
Step 2: With the faceplate now out, look for the small hole or opening. Push it with a tiny sharp tool, either a clip or hairpin.
Step 3: Return the faceplate and wait until the radio finishes resetting.
#4 Pioneer Double-DIN
Those who prefer a larger radio in their vehicle will love a double-DIN unit. When you need to reset Pioneer Mixtrax Bluetooth in this radio, all the steps are almost similar. The biggest difference, however, is that you no longer need to remove the faceplate, making it easier.
Step 1: Look for the hole in front of the radio that is meant for resetting the unit. As mentioned, you do not need to take the faceplate out. Find the USB port, and the reset hole should be next to it.
Step 2: You cannot press this hole with a finger, so you will need a small sharp or pointed object, such as a clip.
Step 3: Pressing the hole triggers the microprocessor, so the reset process should start now.
What If None of the Methods Work?
In most situations, this won't be necessary. Nonetheless, if the radio is still not working at this point, then it is worth a shot. It will require a bit more effort since you need to detach and re-attach the power supply.
Turn off the engine. Let it cool for a bit and open the car's
Detach the battery's negative terminal using a wrench.
Let it rest for about 30 seconds then attach the terminal back.
Your radio should have reset by now.
Why Should You Reset Pioneer Car Stereo?
One of the main reasons why you need to reset Pioneer car stereo Bluetooth is because you changed some of its settings. If it won't let me restore settings, then the best way to revert it to the original is to reset the radio.
More so, if you cannot get the right audio settings, resetting can also help. This will let you return to the original settings. It can happen after battery change or disconnection. This can also be because your car has been recently serviced.
FAQs
What is the easiest method to reset a Pioneer car stereo?
The easiest way to reset the stereo is by pushing the dedicated reset button in front of the unit. It is a tiny hole, which you will need to push using a small object, such as a clip or the tip of a pen, if it is long enough to penetrate the hole.
How do I reset my Pioneer car stereo with a touchscreen display?
To reset Bluetooth on Pioneer touch screen radio or other functions, start by clicking the gear icon on the display. Next, click the symbol with a wrench and screwdriver. Finish by clicking Restore Settings. If there is a confirmation message, click Proceed.
Will my car stereo go back to factory settings if I reset it?
Your stereo will return to factory settings once you reset it. It will erase previously available configurations. This also means that you have to repeat pairing your devices.
Where is the reset button on a car stereo?
The location of the reset button or hole depends on the type of radio. If it is a single DIN, it is inside, which you will find after removing the faceplate. On the other hand, if it is a double DIN, the reset button is in front of the unit, next to the USB slot.
Where can I find the code to reset my radio?
If your radio is asking for a code or password when you reset it, you can check the manual or call the dealer if it is nowhere to be found in your car or radio.
Why is my Pioneer Bluetooth not working?
While resetting the radio can help fix Bluetooth issues, this may not always work. Look at other potential culprits. For instance, without parking brake wire properly grounded, Bluetooth may not function. Software issues and connection problems can also be issues.
Why does my radio show Factory Reset Has Failed?
This means that you were not successfully resetting the radio, possibly because it is connected to a device. The easiest solution is to disconnect whatever is currently paired with the Pioneer radio Bluetooth.
Conclusion
By now, I hope that you already know how to reset a Pioneer car radio. The process depends on the type or model of the radio. It can have a reset button inside or in front. Otherwise, you might need to press several buttons or navigate the menu.
If all else fails and there is still no service or the old settings aren't back, you might need to remove the negative terminal in the battery.
Read more: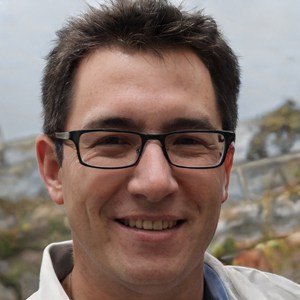 Hi, I am Amaro Frank – the Wind Up Radio's content editor and writer. Working with Adam is so much fun, as his stories and experiences enrich my knowledge about radio communications and radio accessories. My main tasks in Wind Up Radio are building content and generating great articles on different topics around radio accessories.