After years of use, your Pioneer car stereo may have an error that cannot be fixed. Unfortunately, at that time, it is necessary to replace it.
In general, removing the stereo should not be too complicated a process, even for the inexperienced. However, without detailed instructions, you can have trouble completing the task. That's the reason why we provide this step-by-step guide.
By sticking to our guide, you'll know how to remove Pioneer car stereo without keys. So, without further ado, let's dive right in!
The Necessary Tools
We suggest you prepare the following:
Wrench
Flat screwdriver
Slotted screwdriver set
11 Steps to Remove Pioneer Car Stereo Without Keys
Many Pioneer stereos come with keys that allow you to remove the stereo with ease. However, some don't have these components.
So, is it possible to remove Pioneer radio without keys? Fortunately, the short answer is yes.
The rest of the article will cover steps to remove your Pioneer stereo without keys.
Step 1: Unfasten The Negative Battery Cable
Let's start by unplugging the negative battery cable. You can use a wrench or a flat screwdriver to loosen the grip over your negative lead.
Step 2: Take Off The Faceplate
In general, the process of removing the faceplate depends on the vehicle.
In most cases, you will see a button located on one of the sides of the radio. It allows you to take off the faceplate easily and quickly.
Step 3: Remove Instrument Components
It is time to remove any additional components or instruments that prevent you from accessing the mount bracket. This process may be different for each vehicle type. Therefore, it is best to seek the help of a trusted professional for the best result.
Step 4: Remove The Radio Screws
All you need to do is use a slotted screwdriver to remove the screws on both sides of your stereo system. This is not complicated, so it is possible to complete this step quickly.
Step 5: Unfasten The AC vents
After removing the instrument and screws, it is essential to unfasten the AC vents. This allows you to access your stereo more easily.
Removing the AC vents can be a bit complicated for amateurs. You'll need to know the angle of the vents in relation to the screw slots.
For some vehicles, it's pivotal to take out the vents first before removing the radio screws, so complete this step before the previous one if necessary.
Step 6: Pop The Window Switch
There is a switch between the vents. After you have removed the AC vent, it is possible to reach and pop the switch easily.
Step 7: Take Off The Switch Lock
It is possible to use a screwdriver to remove the switch lock. After successfully moving the lock with the screwdriver, a part of the wires will loosen. At that moment, hold the switch and take the lock out.
Step 8: Take Off The Bolts
Once the window switch is removed, a bolt is exposed. In addition, you will see another bolt located above your radio, which is hidden under a rubber lining. Use a cordless impact wrench or anything similar to remove them.
Step 9: Remove The Panel
It is time to remove the plastic panel that covers your whole stereo. In most cases, this panel is fixed by several screws and hinges, although this is different for different cars.
Therefore, examine your vehicle model to locate the screws and hinges and remove them first.
Step 10: Take Out Your Pioneer Stereo
Right now, you are ready to get rid of the Pioneer stereo. Look for four screws and remove them. After removing those screws, slowly pull out your stereo.
Step 11: Remove The Wires
Last but not least, you need to remove the Antenna wires and the GPS device wires connected to the back of your stereo. It is essential to remove them gently.
Pro Tips for Removing Pioneer Car Stereo
It is best to read the owner's manual before taking out your stereo. The procedure for removing the stereo may be different on different cars.
Removing the stereo system on new cars can be more complicated. Some are not designed to come out easily. In this case, do not try to take out your stereo system. Instead, get the help of a professional.
If you do not know what to do, it is wise to get help from someone experienced in this field.
Why Is Pioneer Radio So Popular?
This famous brand was founded in 1937. There is no denying that Pioneer radio has been one of the most popular brands in the stereo industry over the last few years. Their products are the perfect combination of quality, great sound, and durability.
Since this company was founded, they have always tried to enhance their stereos to provide customers with great sound. As a result, there is no doubt that many car owners want to own a Pioneer car stereo.
Thanks to the relentless efforts, Pioneer products have become very popular. Currently, their car radio is packed with several features, such as a GPS system, a DVD player, and more.
Pioneer Radio Notable Built-in Features
Nowadays, most Pioneer products come with many noteworthy features. The following are the features that are considered the most popular:
GPS device
CD and DVD player
Customization options
High sensitivity
Quality Sound
Balanced Audio frequency
SiriusXM support
When Do You Need to Remove Your Pioneer Car Stereo?
When your Pioneer car stereo is faulty, it'll display several signs to let you know. Fortunately, Pioneer Car Stereos do not stop working right away. In most cases, they will give possible signs a few days before they officially break down.
Hence, here are a few signs that your car stereo is starting to malfunction:
Power cutting
Poor grounding
Your stereo stops working
Your stereo getting hot
Inaudible sound
How Much Does It Cost to Remove the Pioneer Radio?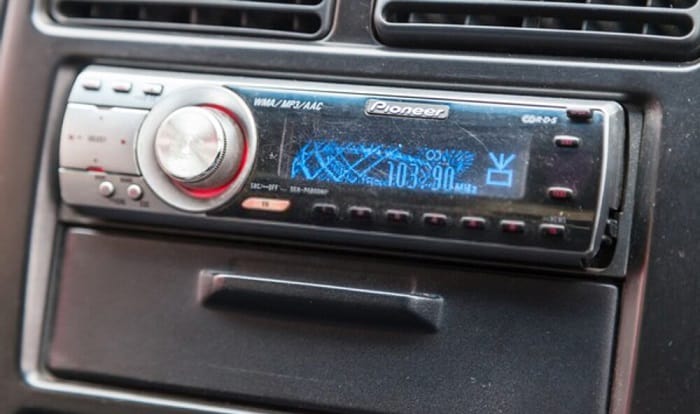 You can either remove the stereo yourself or call a professional to help you remove it. So, let's take a look at DIY cost and professional cost.
DIY Cost
Of course, as a rule, it will not cost you much if you do this project yourself because you only need to spend money on the necessary tools. However, if you do the wrong process, you will have to start over, increasing the cost.
In general, you only have to spend about $20 – 30$ to buy the necessary tools to remove the Pioneer stereo yourself.
If you damage your stereo, you have to pay extra to fix it. Hence, if you decide to do this project yourself, make sure to stick to our guide.
Cost of Hiring Experts
If you can't do it, it is best to get help from experts specializing in car radio repair. They will do everything for you, and you have to pay them a not-too-high price.
In most cases, professional Pioneer stereo removal costs are somewhere between $50-$100. With help from experts, you will never have to worry about future damage due to removing your stereo.
Frequently Asked Questions
How to remove a Pioneer double DIN car stereo without keys?
In short, all you need to do is take the dash apart until you see the side of your stereo. Then, take off the four small screws that hold the restraint brackets to your stereo.
Related article:
Is it easy to replace a car radio?
In general, it is not too complicated. Even if you are not an expert, you can expect to complete this project within ten minutes. However, some stereo systems can be a bit more complex than others. So, it is wise to consult the owner's manual before starting to do anything.
Is it possible to replace my Pioneer radio with another one?
The short answer is yes! You can change your Pioneer car radio to any other car radio.
Is it possible to use a butter knife to unfasten the stereo?
Yes, it is possible! A flat butter knife is a good choice if you do not have enough money to buy a flat screwdriver.
Conclusion
In the step-by-step instructions above, we have covered how to remove Pioneer car stereo without keys and tips on spotting a faulty Pioneer radio. We sincerely hope that the info will be helpful for you. If you don't want to take the time to do this project yourself, you can always call in the experts in the field.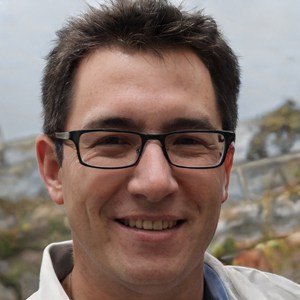 Hi, I am Amaro Frank – the Wind Up Radio's content editor and writer. Working with Adam is so much fun, as his stories and experiences enrich my knowledge about radio communications and radio accessories. My main tasks in Wind Up Radio are building content and generating great articles on different topics around radio accessories.