This product has been discontinued and is no longer available

Side note: product is from emergency wind up radio we have on our site.
iSun™ is a portable, modular solar DC electricity generator with approx. 2 watts of power output, 50% more than any comparable devices on the global market. It can charge a MP3 player, or keep the GPS at full power, all thanks to it's reliable solar panels.
iSun™
The iSun™ is for the business / city type. The iSun™ comes with 7 plugs that fits in most electronics found on the market today: Discman, GPS, MP3 player, Walkman and cell phones.
The iSun™ is for the outdoors person. The one who's always on the go. The one who needs power when there's none to be found. Now, you can take longer trips with no fear of your GPS going dead.
The iSun™ project began in 1999 with research in the market requirements for renewable portable power. Close to 1000 man-hours were spent researching various portable electronics and consumer's desires in regards to portable power.
With its universal "plug n'play" connection socket, iSun™ can be attached to power / recharge / trickle-charge batteries for personal electronics (e.g. cellular phones, PDA, laptops, walkman, mp3 players), automotive accessories, leisure (e.g. camping) and other consumer applications with direct connections or using product-specific cables. iSun's replicator docking mechanism means that power can also be boosted by daisy chaining units together, which results in more power.
The iSun™ and iSun™ Sport solar chargers convert sunlight into an electrical current. How? Light particles (photons) penetrate the solar cell causing electrons to become agitated. This results in the flow of direct current (DC) electricity. The more sunshine, the more power the iSun™ will produce.
The iSun™ unit can be used in all sunny conditions. Naturally, the brightest conditions will yield better charging output.
Easy as 1, 2, 3.
1) Of the 7 adapter plugs included with iSun™, choose the plug that best fits your electronic's power input and connect it to the iSun power cable.
2) Remove the cap on the right side of the iSun™ and connect the power cable to the iSun™ output.
3) Position the iSun™ towards the sun. Now, you are ready to go and power up anywhere at anytime.
Need more power?
Just add another iSun™, and another, and another…
The iSun™ can operate small electronic appliances that require less than 2 watts.
Multiple iSun™ units connected together can operate any small electronic appliances that require more than 2 watts.
Daisy-chaining two units with another one can double the power output. Repeat as necessary (up to 5 times).
iSun™ Accessories (included)
The iSun™ portable solar powered battery / cell phone charger is the most complete solar charger for small electronic appliances on the market today. It comes with plugging accessories that enable you to operate over 90% of all small electronic appliances.
As shown the accessories that are included with the iSun™ are: a female socket adapter cable, 2 suction caps (to attach the iSun™ to a window), a power cable, a 2.5mm male adapter, a 3.5mm male adapter, a 5.5×2.5mm female adapter, a 5.5×2.1mm female adapter, a 5.0×2.1mm female adapter, a 4.0×1.7mm female adapter and a 3.5×1.4mm female adapter.
The iSun™ is compatible with most small electronics that can be connected with its included adapters. GPS, PDA and cell phone users that have a cigarette adapter plug (not included) can connect to the iSun™ directly through its female socket adapter cable.
Accessories (optional)
iSun™– BattPak™
The BattPak™ acts as a 6V/12V power source, a AAA/AA NiCad or NiMh battery recharger, and a power charger for portable electronics which feature their own internal rechargeable batteries.
The BattPak™ slides under the iSun™ into its docking bay permitting the portable power user to complete power independence, day or night, wherever they may be. The BattPak will act as a 6V/12V power source, a AAA/AA NiCad or NiMh battery recharger, and a power charger for portable electronics which feature their own internal rechargeable batteries.
Compatibility
Cellular Phones
Audiovox – CDM 4000, 4500 and 9000
Ericsson – T28, T29, T68, R310, R320, R380, R510, R520, A2618, A2628
Mitshubishi – G310, G340, T300, Astral, Galaxy, Geo, Geo-@, Geo-RPS
Motorola – StarTAC series, Timeport 250, 260, L7089, L7082, P8767, P8160, P8097, P7389, P7382 Talkabout T8197, T8097, T8090, T8160,T8167, T8367 V-Series V8160, V8162, V3620, V3682. Round connector T2260 and T2282, Timeport 270c, T280, T191, T288, I50, I55, I85, V66
Nokia – 3210, 3300, 5100, 6100, 6200, 6300, 7100, 8200, 8300, 8800, 9100 and 9200 series
Panasonic – GD30, GD50, GD52, GD9O, GD92, GD93, GD95, TX 210 and TX 220
Phillips – Savvy, Savvy DB, Savvy Melody, Savvy Vouge, Ozeo, Azalis 268, 288, 238
Samsung – SCH series 400, 411, 600, 611, 620, 811, 880, 2000, 2500, 3500, 6000, 6100, 8500, A10, A105, B7850, M105, N100, N101, N105 (also under SPH series), N200, M100, T100
Personal Digital Assistants (PDA)
Casio – Casiopeia BE-300 series and E-105, 115, 125, 500 and 800
Compaq – 3700 Pocket PC series and iPAQ 3100 and 3600
Handspring – Visor Edge and Visor Prism
Hewlett Packard – Jordana 520, 525, 540, 545, 547, 548, 564 and 567
Palm – Palm III, m500, m505, V and Vx
Sony – Clie 300, 320, 600, 610, 700 and 710
Global Positioning Systems (GPS)
Garmin – Etrex, Venture and Legend
Wireless Modems
Novatel – S (model to be confirmed later)
Palm – V and Vx
Warranty
Sun™ comes with a 1 year warranty. This warranty is granted on the power output. This protection gives you assurance that the unit will produce a minimum 80 percent of its original power rating.
Original proof of purchase is required. Some states do not allow exclusion or limitation of accidental or consequential losses so the exclusions may not apply to the purchase. This warranty gives you specific legal rights and you may have other rights which vary from one state (or province) to another.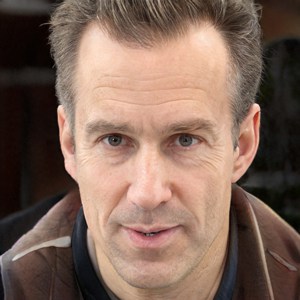 After four years working as a radio mechanic, I know that everything about radio communication is not breezy, even though it greatly benefits us. That is why I set up a website sharing my skills and guides to help non-professional users use their radio headsets, set up their antennas or choose the right products, etc.