Unlike what you might think, getting a CB radio installed is super basic and straightforward if you fully understand how everything works. However, most of the time, we don't know how to install a CB radio properly, causing many tricky issues to arise.
Thus, today's post will explain the detailed CB installation process and complete CB radio wiring instructions to clear the path for you. Below is a summary of the steps for installing:
Choose the location of the radio and the antenna
Install the Antenna
Use the SWR meter
Work on the Coaxial Connection
What are CB Radios
A CB radio, which refers to citizens band stereo, is a technology employed for short-distance transmission.
This terrestrial mobile radio technology employs two-way transmitters that run on 40 stations on a high-frequency range. Typically, this mechanism is available on long-distance automobiles such as semi-trailers, trucks, and four-wheel cars.
Although the device has already gone through its golden age, this gadget is still widely popular in domestic vehicles today. It provides useful features like vehicle-to-vehicle communication, weather and emergency channels, and traffic updates.
Who Benefits From CB Radios
CB radios have always remained a favorite among truck drivers, but they're also common in off-road trips, among RV drivers, motorcyclists, and travel enthusiasts. CB radios are excellent for keeping groups of people together and in communication throughout different situations.
In reality, they are essential for most trail rides because mobile devices do not operate well in the highlands. In addition, even though radar sensors have mostly replaced CB radios as a means of detecting roads with speed limit enforcement, some people continue to utilize them.
What You Need to Install a CB radio
To mount the radio, you'll need your CB stereo and all necessary hardware (such as your antenna, CB mic, and coax cable). You'll also need a SWR meter and (possibly) a coaxial cord jumper as well.
4 Easy Steps to Install a CB Radio (Essential Instructions)
CB radios are relatively difficult to set up, and several things might go off track if you are not cautious. Perhaps this is why many people like to seek skilled or competent guidance. But still, nothing beats being able to tackle technical tasks on your own.
Now, read this straightforward step-by-step installation guideline to mount and establish your personal portable CB radio with ease.
Step 1: Choose the radio's place & antenna mounting area
When installing a CB radio, it's key to remember to make sure the chosen place should always be easy to access and in clear view. Even when traveling, you must be able to access the radio readily.
While some people may think placing the stereo behind the steering wheel is great, it might ruin your focus when traveling.
Also, positioning the radio anywhere that might compromise its longevity or interfere with the driver or guest's ability to operate it is a big NO.
Choosing the appropriate antenna installation area is perhaps one of the essential aspects of the entire setup operation, if not the most critical.
Blocking the CB transmitter's tip is a wrong decision as it prevents signals from reaching your transmitter.
Best places for your CB radio installation
Although the list of adverse places might go on and on, there are also many preferable positioning areas. You'll need to figure out which is ideal for your automobile, thus look at what each of these places has to serve.
In most situations, mounting the CB antenna in the center of the rooftop is the ideal option, regardless of your vehicle model or variant.
Not only will you get the optimum signal level and the ideal position with the least amount of reconstructing work, but the antenna will also collect signals from all sources. Even better, you can utilize a basic magnetic mounting system to remove a lot of the guesswork out of the process.
Four-wheel-drive vehicles and pickup trucks will benefit a lot from a toolbox setup, especially when the drivers have already installed and adequately fastened this mount type to the automobile.
In this case, a fiberglass aerial is the strongest because of its longevity. However, it's advisable to set approximately 1/2 of this antenna over the roofing for the most effective reception and ideally on the driver's side. Otherwise, the truck's cab would block the transmissions.
If you don't possess a toolkit, the stake hole of a vehicle would be an excellent alternative spot to install your CB radio.
Signals will have enough freedom in this squared area, mainly if you utilize a custom installation. Moreover, positioning it on the driver's side is a superb option since it will provide the lowest latency.
With its neat design and strong signaling, the hood position appeals to both pickups and 4WD enthusiasts.
A fiberglass attachment is an ideal solution since it is more robust, but whatever you select, remember that at least one-third of your transmitter should be over the rooftop.
This arrangement features 2 antennas sitting on top of the automobile. When properly fitted, they will offer a considerable impact on the efficiency of your radio while also appearing stylish.
However, although adding dual antennas will extend the reach in certain regions, they won't function on all kinds of vehicles, and they're pricey as well.
Step 2: Install the Antenna
Next, it's time to mount your antenna to your chosen position using your skills and toolkit.
If you are a newbie DIY-er, we suggest paying extra attention to this step so that you won't obstruct the tip while installing your antenna. If you, unfortunately, end up with a damaged one, higher chances are that your radio will not be able to catch waves correctly.
Step 3: Use the SWR Standing Wave Ratio Meter
Before you can finish your antenna installation, you must first set up your CB radio. Using the SWR meter, you could go about completing this step without difficulties as this assists in determining the best location to place antennas. To accomplish the task, ensure your car sits in an open space with no obstacles.
The SWR meter may be accessible in both pre-designed locations or stand independently. If your vehicle doesn't come with a pre-installed one, an extra coaxial wire jumper is essential.
Step 4: Work on the Coaxial Connection
The state of the coaxial connection may have a significant impact on the operation of your radios. Thus, it's a must that you achieve an excellent coaxial connection.
Simply put, you must link your coax cable to the aerial by wiring the CB to the coax cord, then from the antenna to the transmitter. The next step is to attach your CB microphone.
How to Wire a CB Radio
One of the crucial things to consider when connecting a CB stereo is to wire it for electricity. Now, most CB radios include 2 wires: one positive (red wire) and one negative (black). The positive side requires 13.8VDC electricity, while the negative one serves as your ground cable.
Using the battery compartment
The best method for connecting a CB radio is to attach the radio's positive and negative cables simultaneously straight to your vehicle's battery's matching negative and positive ports.
However, this approach frequently necessitates the use of additional wiring than what is available within your CB stereo package.
Thus, if you want to wire your transmitter this way, be sure that any extra wire you buy is the equivalent size or more extensive than the line that came from the supplier. Also, if you're introducing extra cable to the standard wiring, utilize solid closures that fully wrap and shield any vulnerable joints.
If you're going to connect straight to the vehicle's battery, you'll also want to add fuses with the appropriate amperage. It is vital because your extended cabling will most likely pass through the firewalls and get right in between several different metal plates.
If a short occurs throughout this stretch of line, the fuses located right at the battery will help avoid an open circuit and the threat of fire accidents.
Using your cigarette plug
A cigarette or accessory plug could also be a great alternative to energize your car stereo if you don't favor a cable going all the way from the stereo to the battery. Most of these plugs feature a current rating of 10-20 amps.
We recommend reading your fuse box or handbook to determine the ratings and amperage offered for your devices. Some devices might not be compatible with this method.
For instance, if your CB radio calls for over 20 amps (for example, a Galaxy 95T or a Ranger 6900 high power model), you might need to go back to the first approach instead of following this one.
Finally, don't forget to utilize the correct cable gauge, thoroughly enclose and secure all electrical joints, ensure no unprotected wire is left, and always use proper fuses specified for your radio while wiring it.
How to Set Up a CB Radio on a 4WD
As mentioned above, 4WD drivers also love to use CB transmitters on their vehicles. However, the question now is how to install one.
Before setting up your stereo, always check your CB radio's user handbook for the most up-to-date information and required tools.
With the proper CB transmitter selected and all of the necessary equipment and components on hand, you will be able to install your device on your 4WD. Follow our basic steps below for the best result.
First, go in the vehicle's driver's seat and scan around for an appropriate location for your CB radio. The best place would allow you to recognize it quickly and access the device from your location.
Then, you'll need a magnet attachment for your selected antenna and a spring for it. Ensure that nothing is obscuring your antenna in the installation area, and put at least 1⁄2 of antenna's length above your rooftop.
Connect the CB radio's coaxial cable to the CB antenna, then the ground cable to a metal component. Assess the wire's size to make sure it's good and completely connected.
Then, hook the radio up to the microphone that arrives with it.
Afterward, remove all essential boards from the dash to gain access to your engine's electrical source. Utilizing a wiretap solder, hook the red+ cable of the CB radio to the red+ terminal of the motor's charging socket.
Finally, to provide the radio with power, clip the tip of the black wire onto a metal pin located on the car's body panel. Reinstall all of the boards to ensure that everything is firmly in order and that the power supply is functional.
How to Hook Up a CB Radio in Your House
How about installing this device in your house? Initially, connect the CB radio's energy input cables into an electrical station. As portable CB radios are meant to work in a car, they need a 12 to 14-volt direct current power source (DC).
The electricity supply will adapt the domestic voltage of 120 volts to 13.8 volts direct current. Most of the time, people connect the CB transmitter cables to the electricity source by cutting the endpoints of the line and twisting them around the screws specified in the power supply's handbook.
After you've entirely wired the radio, connect it to a CB antenna. While a base station antenna fixed on the house's rooftop using brackets is preferable, a portable antenna can be a great choice, too.
Note: This process is no different than the mounting antennas section mentioned above, so feel free to return for more info.
Finally, hook up the CB radio to the provided mic or an aftermarket powered one for better quality. At this stage, the radio should work like a charm. Send out a test communication and wait for a response to check the setup's performance.
Conclusion
That's all we have for today regarding how to install a CB radio. We hope our post has simplified things a bit for you and brought you lots of information. Setting up a CB radio on your own for the first time is never easy, but you'll face no problems sticking with our guidelines above. Good luck!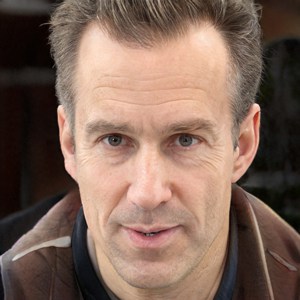 After four years working as a radio mechanic, I know that everything about radio communication is not breezy, even though it greatly benefits us. That is why I set up a website sharing my skills and guides to help non-professional users use their radio headsets, set up their antennas or choose the right products, etc.