TuneIn is an awesome app that lets you stream music, news, sports, and podcasts. When subscribed to TuneIn Premium, you can enjoy commercial-free streaming and listen to live play-by-plays of NHL, NFL, MLB games, and college sports.
However, if you don't want to use this paid service anymore, you can cancel it anytime. Depending on the platform you made the subscription on, there are different ways to cancel it. How can I cancel my Tunein subscription?
Without further ado, let us get into the crux of how to cancel Tunein Radio!
Steps to Cancel Tunein Radio Subscription on Website
For accounts that were subscribed to Tunein Premium through the official website TuneIn.com, here's way to cancel Tunein Radio:
Step 1: Log in to your Tunein account
Step 2: Choose My Accounts -> Settings -> Subscription
Step 3: Click on "Cancel Subscription"
Step 4: Click "Complete Cancellation"
Note: If you subscribed through iTunes or Google Pay, you can not cancel the TuneIn subscription using this method. It's also worth mentioning that all app subscriptions are regulated by their respective app stores.
Steps to Cancel Tunein Radio Subscription on IOS
Using iPhone
To cancel Tunein radio on iPhone, take these steps below:
Step 1: Go to the home screen on the device and open "Settings"
Step 2: At the top of the Settings menu, tap your ID
Step 3: Select "Subscriptions" on your screen. A list of subscriptions will show up at once.
Step 4: Scroll through the listing and choose Tunein Radio. The information of the subscription will appear.
Step 5: Next, tap "Cancel Subscription" and a confirmation message will show up right after.
Step 6: Choose Confirm to allow the subscription cancellation.
Using Mac Computer
Here's how to cancel Tunein Premium on your Mac computer:
Step 1: On your computer, click open the Mac App Store.
Step 2: Choose your name at the sidebar or the sign-in symbol.
Step 3: Click the View Information tab at the top. Sign in when you are prompted.
Step 4: A page will pop up. Scroll down until you spot the Subscription tab and then choose Manage.
Step 5: Find the subscription you want to cancel, which is Tunein Radio. Click Edit right next to it.
Step 6: Choose Cancel Subscription.
Note: After completing Tunein premium cancel steps on iOS, you can still keep using the service until the next billing date.
Steps to Cancel Tunein Radio Subscription on Android
If you use a Google Play Store account to subscribe, follow these steps to avoid any unwanted Google Tune In charge:
Step 1: Go to https://play.google.com/store
Step 2: Next, sign in to your Google Account
Step 3: At the left of the window, choose My subscriptions
Step 4: Select TuneIn radio
Step 5: Choose the Manage tab, then select Cancel subscription
Step 6: The confirmation tab will appear. Click Yes to complete the cancellation process.
Note: Just like on iOS, you can still use your subscription for the time you've already paid after canceling it.
Steps to Cancel Tunein Radio Subscription on Paypal
To unsubscribe from Tunein Radio via PayPal, do the following:
Step 1: Access the website paypal.com and log into your account.
Step 2: Next to the log out option, choose the Settings tab.
Step 3: Next, choose "Payments" from the menu. A dashboard named Automatic Payments will show up. You need to click on "Manage Automatic Payments".
Step 4: You'll see a list of transactions. Choose Tunein radio to unsubscribe from it.
Step 5: Next, click on "Cancel Automatic Payments" on the confirmation page to tell Paypal that your account will stop paying for Tunein Radio.
Step 6: The last move is to choose Done to finish your cancellation process.
Frequently Asked Questions
Can I cancel TuneIn Radio anytime?
Yes, you can always cancel your subscription anytime you want. Also, as mentioned, you can use the service until the next billing date.
How do I cancel TuneIn via email?
For Tunein unsubscribe steps using email, you can write your request and send it to the email address [email protected].
TuneIn Premium offers you a vast collection of AM/FM and Internet radio stations, news programs, and many nice extra features. Considering its price, the Premium subscription can get big bangs for your bucks.
Moreover, the free version is a nice option if you're on a tight budget.
Conclusion
Chances are you were searching for an easy Tunein radio cancel process; hopefully, you have already gotten what you need in the content above.
Knowing how to cancel Tunein Radio subscription allows you to enjoy the most out of the service. If there's any question, feel free to leave your comments in the section below!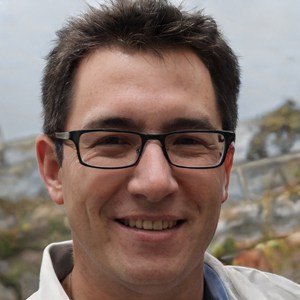 Hi, I am Amaro Frank – the Wind Up Radio's content editor and writer. Working with Adam is so much fun, as his stories and experiences enrich my knowledge about radio communications and radio accessories. My main tasks in Wind Up Radio are building content and generating great articles on different topics around radio accessories.