Using a ham radio is fun! Even if most of us talk through smartphones these days, nothing beats the feeling of going old school and using a ham radio.
If you are interested in using a ham radio, you probably want to know one thing – how much does a ham radio cost? The cost varies, associated with quality, brand, model, accessories and other factors you want to have on your ham radio. It's hard to calculate the exact number but we find it normally falls in the range of 800$ to 1200$.
If you have no idea about its price, read on and learn from the insights we'll be sharing. We'll look at factors that are influential on its cost and share some tips on how you can save money without compromising performance.
So, How Much Is a Ham Radio?
The equipment itself will have varying prices. It will depend on your location, especially the seller. More importantly, it will be influenced by the brand name, reliability, and overall quality of the product. Those from popular brands will cost more, but such is a price most people are willing to pay. Taking those numbers into account, the total cost would be around $800 to $1,200. Let's find out each cost associated with owning a ham radio.
1. Radio
For the ham radio price, expect to find decent ones at $100 to $200. They are often from unknown brands, with most being made in China. These radios are cheap for a reason. They are not as superior as their more expensive counterparts. Nonetheless, if you read reviews and become a diligent buyer, you can find a cheap ham radio that does not sacrifice its quality.
2. Transceiver
You must also consider the costs of accessories that you will need to enjoy optimal functionality. For instance, you will need a transceiver, which can cost $500 to $600. This is an electronic device that combines a transmitter and receiver. If you want to save a few dollars, look for used ham radio transceivers for sale.
3. Antenna
For a simple antenna, you can pay as little as $25. This is a roof-mount antenna that will allow you to gather more frequencies and signal to extend the communication range.
Meanwhile, for professional set-ups, a tower antenna is costly and can cost as much as $10,000. For casual users, such is overkill and hence, unnecessary.
4. Power Supply
The name itself is a giveaway on what it can do. It will supply the needed power for the radio. All ham radios are operating using 13.8-volt power.
Nonetheless, the amperage can vary within systems. A higher amperage will yield a more powerful signal, but that also means that you need a more capable power supply.
On average, the power supply will cost $100. If you want better quality, then prepare to spend as much as $150.
5. Connectors
Setting up your ham radio will require different connectors, so you also have to think of such when it comes to computing ham radio setup cost. A coaxial cable can cost as much as $50. Meanwhile, grounding wire can cost $20.
Overall, a decent ham radio set-up can cost $800 to $1,200. This will depend on the quality of the components that you will be using. A lot can be expensive, but they are worth every dollar given the performance that they can deliver.
Cost of Obtaining a Ham Radio License
The cost of ham radio license is another important consideration. While it is legal to listen to ham radios, you cannot transmit or communicate without the necessary license.
Its cost will differ depending on your location. You also need to consider the costs of the study materials, which will help increase the chances of passing an exam.
Before anything else, here is a quick rundown of the three types of amateur radio licenses that you can apply for in the United States:
Technician: This is what novices should obtain. You will gain access to frequencies from 50MHz and above. It also makes you eligible for voice transmission on a 10-meter band. The exam has 35 questions, and you need to get 26 correct answers. The areas covered include radio theory and regulations.
General: When you are ready to advance to the next level, apply for a general license. It will give you full privileges on almost all available frequencies. Like the Technician Class exam, you will need to answer 35 questions and get 26 points. It is more detailed. Hence, it warrants a more comprehensive understanding of ham radios.
Amateur Extra: Once you have the two licenses above, you can take the Level 3 exam, which is also known as Amateur Extra. It has 50 multiple-choice questions. Your score should be at least 37 to pass. It is a top-level exam, so you must prepare accordingly.
1. Fees for Taking the Exam
As noted above, you will first need to take an exam to get a license. In the past, this exam was free. Recently, however, the National Association for Ham Radio has imposed a $15 fee for those who will be taking the test. If you fail and take a second exam, then you will have to pay another $15.
Additionally, the Federal Communications Commission will collect a $35 fee. Hence, you can expect to pay at least $50 for the exam itself.
2. Study Material Cost
You should not show up to the exam unprepared! Studying will help increase the odds of having a license. Hence, you will need to spend on study materials. The specific cost of such will depend on where you will obtain them.
Most people who take the exam spend $25 to $75 on the course materials. Find online courses and manuals depending on the depth of their content and not based on their price.
Tips to Save Money When Buying Ham Radio
Is a ham radio too expensive for you? Do not give up just yet. Below, I will share some tips on how you can save money without letting go of your chance to be a licensed user of amateur radio.
1. Buy Second-Hand Equipment
You can never go wrong with brand-new equipment. Especially if it is from a top-notch brand, the quality is second to none.
However, not everyone may have the budget to get new equipment. You can save money by opting for second-hand equipment instead.
The problem with used ham radio and accessories is that you can never be sure of the quality. Read reviews about the seller. If possible, transact in person, so you can avoid scams.
Clarify the terms, especially for returns. You must have the chance to try any equipment and return it in case the quality is not up to par with your standards.
2. Keep it Simple
As a beginner, simplicity will help you save on the cost of your ham radio set-up. You do not need equipment with advanced features, especially those that do not suit your knowledge and skills.
More advanced radios will cost more, so try to limit your equipment search for simple ones while making sure that the performance is incredible.
3. Take Multiple Exams at Once
After passing the Level 1 exam, you can automatically take Level 2, and consequently, Level 3. This is a great way to save money on fees. Nonetheless, before you do so, make sure that you have studied thoroughly.
4. Look for Free Materials Online
Almost anything is accessible online these days, including study materials for the ham radio license exam. Look for free materials that can help expand your knowledge on ham radio operation. You can even find videos to make the material more engaging. Check out the ARRL website to find free study materials.
5. Ask from a Friend
If you have a friend who has taken a ham radio exam before, do not hesitate to ask for help. They might already have access to manuals that you will need. The best thing is that you can also ask them to share their personal experiences, which will help you prepare for the exam.
6. Join Groups
Take advantage of social networking sites and online groups where you can find like-minded individuals. For instance, check if there is any Facebook group of ham radio users. You can buy equipment directly from these people, especially if you are looking for second-hand.
Look for local and national ham radio clubs where you live. They might share valuable insights that will help you pass the exam while also saving money on equipment.
7. Give It Your Best Shot
If you want to save money, then you should study thoroughly. This will prevent you from taking another exam, and hence, having to pay another $15.
Conclusion
After reading this article, I hope that you now have a rough idea of ham radio costs. Earlier, we talked about the topic of "how much is a ham radio" and established that it could range from $800 to $1,200, including accessories like transceivers and antennas. More so, you will need to pay up to $50 for the exam while the study materials can cost as much as $75.
Did you enjoy reading this post on how much does a ham radio cost? Is there anything else that you would like to add? Feel free to leave a comment below!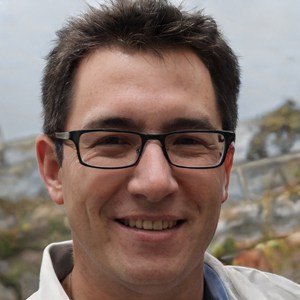 Hi, I am Amaro Frank – the Wind Up Radio's content editor and writer. Working with Adam is so much fun, as his stories and experiences enrich my knowledge about radio communications and radio accessories. My main tasks in Wind Up Radio are building content and generating great articles on different topics around radio accessories.