Are you thinking of starting a career as a radio broadcaster? For sure, one of your first concerns is the salary. Hence, you are probably curious about how much do radio show hosts make.
On average, a radio host will make $78,895 in a year. However, this will depend on many factors, including location and experience. If you are new in the field, then expect that your salary will be lower.
How Much Does A Radio Show Host Make?
According to Glassdoor, the average annual pay for a radio show host is $78,895. That means that you can expect a monthly salary of $6,575. Meanwhile, radio hosts will have a base pay of around $46,587 and additional payment of $32,309.
Factors That Affect the Salary of a Radio Show Host
If you are curious about how much do radio DJs make, one thing that you should know is that it depends on many factors, including those that we'll be talking about below.
1. Location
One thing with the most significant impact on the average salary for a radio DJ or host is the location. Those in bigger and more popular cities have higher earnings. That is because there are more listeners. In turn, there will be more advertisers. This could translate to a bigger revenue for the radio station, as well as the radio hosts.
Radio hosts in California are amongst those with the highest pay. In Los Angeles, the average annual salary is $54,172. Meanwhile, in Chicago, Illinois, the median pay is $50,814. On the other hand, those working in Texas, specifically in Dallas, will have a median pay of $47, 587.
2. Experience
Like in other jobs, your years of experience will also impact the radio host's salary. The longer you are in the business, the higher your potential is. For comparison, those working as a radio host for zero to one year have a median salary of $84,022 in a year. In contrast, radio show hosts for seven to nine years have a median salary of $101,861.
3. Qualifications
Aside from your years of experience, your qualifications will also greatly impact how much radio hosts get paid. If you have exceptional qualifications, including multiple awards that have recognized your hosting skills, you can demand a higher salary from your station wherein you will be considered an asset.
How to Earn More as a Radio Show Host
Now that we discussed how much money do radio hosts make, let's talk about how you can reach a point where you are happy with your earnings. If you want to get paid more in an hour, a month, or a year, below are some of the best things to do.
1. Invest in Yourself
Perhaps, the most important thing is that you invest in yourself. It is not enough that you have formal education that provides a solid foundation for a radio career. You should keep on improving yourself. Attend training. Brush up on readings. Know the latest trends. Find a mentor. By constantly improving yourself, you will always have something to offer to your listeners.
2. Find the Right Radio Station
There are huge discrepancies in pay from one station to another. If you want to earn more, look for a reputable station that is known for being generous with the salaries they are offering their employees. It could be difficult to enter these stations, but with patience, nothing is impossible.
3. Look for Other Gigs
Depending on your contract, you might be allowed to accept other jobs. Most radio hosts are not working full-time since a radio show lasts only a few hours. So, take this opportunity to work multiple jobs and augment your earnings.
Top-Earning Radio Hosts
To give you a better idea of the radio personality's salary, let us look at some of the most popular radio hosts in the United States and their salaries. Remember, they are celebrities who worked their way to the top. It took years before they achieved where they are right now, so their salary is higher than most regular hosts.
1. Howard Stern
The highest paid radio host, Howard Stern has a net worth of over $600 million. In 2004, he signed up with Sirius for a contract worth $500 million. The Howard Stern Show, his radio program, enjoyed its status of being the highest-rated radio show from 1994 to 2001. In 2006, it started airing on SiriusXM, which has also greatly contributed to its popularity.
2. Ryan Seacrest
Famous even on TV, Seacrest is another personality worth mentioning when talking about radio morning show host salary. Live with Kelly and Ryan and On Air with Ryan Seacrest are some of his most popular radio programs, which contributed to his net worth of over $300 million.
3. Glem Beck
With an estimated net worth of over $120 million, Beck is another personality who would be an inspiration to anyone who wants to be a radio show host. He can be seen even on TV and he is also a majority owner of Mercury Radio Arts, a media conglomerate.
Conclusion
In this guide, we talked about how much do radio show hosts make. As mentioned, it depends on various factors, such as your experience or qualifications. Your location can also be a crucial factor. Nonetheless, the median salary is $78,895.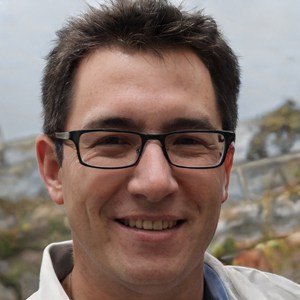 Hi, I am Amaro Frank – the Wind Up Radio's content editor and writer. Working with Adam is so much fun, as his stories and experiences enrich my knowledge about radio communications and radio accessories. My main tasks in Wind Up Radio are building content and generating great articles on different topics around radio accessories.