Radio broadcaster salaries can differ depending on various factors. For instance, your experience, the reputation of the station, and your location are some things that will impact how much you get paid.
On average, the annual salary of a radio broadcaster is $45,608 per year. It is roughly $21.93 per hour.
Read on and learn more about the salary of a radio broadcaster.
How Much Do Radio Broadcasters Make?
It's almost impossible to give a definite answer to this question. A more fitting answer would be that it depends. Below, we explore some of the factors that affect radio announcer salaries.
Factor 1: Job Type
In a nutshell, a radio broadcaster presents news, music, and sports on the radio. More so, the job can also include interviewing guests and making commentaries. Here are some of the most common jobs related to being a radio broadcaster and the average salary.
Radio Announcer
It is the most general among the categories we are listing. The average annual salary is $45,608. Meanwhile, the hourly rate is $21.93. Those in the bottom 10% make about $21,000 a year, while those at the top can make as much as $98,000.
News Analyst
Radio announcers can also work as broadcast analysts. The average pay for this job is $65,768 per year. Roughly, those in the lower 10% earn $41,726, while those in the upper 10% earn as much as $104,097.
However, note that the available data refers to broadcast news analysts in general. Meaning, it does not specify whether it is on the radio or TV.
Radio Reporter
The average annual pay for a radio reporter is $75,447. It includes base pay of $65,098 and additional pay of $10,348. These additional payments can come in the form of profit sharing, cash bonuses, and commissions.
Radio DJ
A radio DJ in the United States has an average income of $55,487 annually. If you are in the lower 10%, the annual pay can be as low as $33,226. Meanwhile, those in the upper 10% can earn as much as $94,111.
Sports Broadcaster
The salary of sports broadcasters ranges from $39,894 to $66,490. However, it should be pointed out that this is from a general category. The data available does not specify whether it is for radio or TV.
Factor 2: By State
Location highly influences radio broadcasting degree salary. If you are in a state with a high number of listeners and demand for radio broadcasts, you will likely get paid more. In addition, it also depends on economic factors in that state.
Nevada – In the United States, the highest-paid radio announcers are in Nevada. Here, the average pay is $73,520 per year. Meanwhile, it roughly translates to $35.35 per hour.
Massachusetts – The next on the list is Massachusetts. Radio announcers in this city will earn $72,879 a year or $35.04 an hour.
Oregon – Not too far behind is Oregon. In this state, the average annual salary of a radio broadcaster is $72,258, and the hourly rate is $34.74.
Vermont – On the fourth spot is Vermont, with an average annual salary of $71,591 and an hourly rate of $34.42.
California – The state is closing the top five states with the highest-paying jobs for radio announcers. Annually, the average pay is $70,154 and $33.73 per hour.
Factor 3: By City
Whether you are a radio host, DJ, commentator, or in any other job related to being a radio announcer, your city also dictates your salary. While Nevada is the state that pays the most, it does not mean that it is also where you will find the city offering the most lucrative salary.
Boston – Based on available data as of the time of writing, radio broadcasters in Boston, Massachusetts, are paid the most. On average, their salary is $73,229 per year and $35.24 per hour.
Norwalk – The second spot belongs to Norwalk, California. The average pay is $67,297 per year and $35.24 per year.
Kenai – Meanwhile, the third on the list is Kenai, Alaska, which is quite surprising for some. It pays $56,212 on average annually and $27.02 hourly.
Houston – The fourth on the list is Houston, Texas. The annual salary is $45,217, and the hourly rate is $21.74.
Dallas – Another city from Texas makes it to the list. The average pay of radio broadcasters in Dallas is $44,785 per year and $21.53 per hour.
Factor 4: By Education
Undoubtedly, your education will impact your career path, especially your salary. The higher the education, the higher the pay.
It means that you have more knowledge and skills so radio stations can see you as more of an asset.
If you have a bachelor's degree, the median salary is $51,200.
It gets higher when you have a master's degree, which can increase to $62,628.
On the other hand, if you have a doctorate, you can earn as much as $56,597. For some reason, it is way lower than those who have master's.
Aside from your level of education, the institution where you are from might also be a factor. For instance, if you are from a reputable radio broadcasting school, you might have a higher salary than an individual who did not have formal education.
Factor 5: By Experience
The salary in radio announcer jobs can also vary depending on your experience. If you have no or minimal experience, you will be at the junior level. You can expect your median salary to be $30,000 per year or $14.42 per hour.
On the other hand, as sports and news broadcasters gain more experience or any other job related to being an announcer, the salary increases. It can now be $45,608 per year or $21.93 per hour.
Those who spent a long time in their job or senior-level radio broadcasters can make up to $68,000 per year or $32.69 per hour.
Frequently Asked Questions
What state pays radio announcers the most?
Nevada is the state with the highest-paying jobs for radio announcers. On average, a radio announcer in the state has an annual salary of $73,520 and an hourly rate of $35.35.
What type of radio announcer gets paid the most?
Anchors and producers get paid the most. On average, you will receive up to $72,000 if you are in the top 10% of the industry.
Conclusion
Many want to become a radio announcer because of the lucrative opportunities that await them. But do you know exactly how much do radio broadcasters make?
As mentioned earlier, several factors can impact the answer to the question. State, city, education, and experience are some things to consider. Not to mention, whether you are in music, news, or sports radio, among other industries, can also be influential.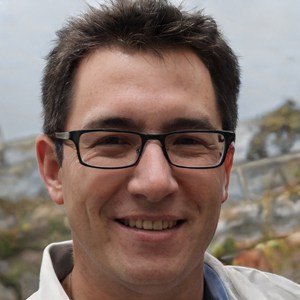 Hi, I am Amaro Frank – the Wind Up Radio's content editor and writer. Working with Adam is so much fun, as his stories and experiences enrich my knowledge about radio communications and radio accessories. My main tasks in Wind Up Radio are building content and generating great articles on different topics around radio accessories.