HD Radio (HDR) is a trademarked name for in-band on-channel digital radio technology (IBOC). HD Radio Technology is the digital progression of traditional AM/FM radio.
In addition to the analog transmissions it already receives, your radio device contains a unique receiver that allows it to receive digital broadcasts (where accessible and up to three new local content stations). This should answer your question on How Does HD Radio Work?
This new technology offers better sound quality, more stations without monthly fees, and more information delivered as a digital signal to your radio.
On the other hand, HD radio is not without its critics, and it still has a long way to go before it can be deemed a success. At present, it comes in 3 types: HD car stereo, home radio, and portable radio.
How Does It Work?
Basically, the HD radio works by broadcasting over traditional radio waves digitally, offering up to four material stations in crystal clear sound by just a single frequency.
What you need to do is simply tune in to your favorite station, then the HD Radio receiver will be automatically locked in that station's HD1 signals.
The HD2 channel is one notch over on the dial, and you will be listening to entirely different programming. More than that, the digital signal also displays information such as album cover, song information, traffic, and weather on the receiver's screen.
Besides, HD radio is a kind of broadcasting that operates similarly to traditional radio and is accessible in many parts of the United States. There are, however, a few important distinctions.
Firstly, instead of sending out a single analog signal, stations use a mixed signal that includes analog and digital signals.
In addition, both digital and analog broadcasts can be received by an HD Radio receiver. The receiver will select which signal to receive based on the topography and position of the vehicle (both of which impact signal strength).
HD Radio will not be a replacement for regular radio transmission; rather, it will be available alongside it. So, if you're not interested in HD Radio, you don't have to be concerned that your reliable stereo receiver may cease picking up radio stations one day.
However, if you want to make use of the new technology's added capabilities, you'll need to buy an HD Radio receiver.
Benefits Of HD Radio
Provide more local stations
As mentioned above, HD radio stations use existing radio frequencies to transmit a digital signal over conventional radio frequencies, allowing for up to three new local content stations.
Just imagine it like this: 96.9FM is your favorite local radio station. The same station is aired in digital sound on 96.9 HD1 thanks to HD Radio technology. You may also listen to all new programming on up to three more stations: 96.9 HD2, HD3, and HD4.
Broadcast in digital sound
Static, radio hiss, and fuzz are no longer a problem with HD Radio stations, which transmit clear digital clarity to your local region. You can hear your old FM or AM radio, then compare the difference with the HD radio's digital sound.
Display artist information
Receivers equipped with HD Radio technology can also display song names, album cover, and station information, giving you the complete Artist Experience with Program Info.
Update real-time information
The data network of HD radio enables it to transmit Digital Traffic as well as real-time information such as changing weather conditions, sports scores, and emergency alerts. When you need it most, HD Radio signals guarantee reliability… all at the press of a button.
Some other benefits
Apart from all the advantages above, the HD radio also provides some other utilities:
On FM stations, you'll be able to hear CD-quality audio and FM-quality audio on AM channels.
You can use media tagging to make music playlists of songs you hear on the radio.
You can pause live radio broadcasts for up to 15 minutes.
How Much Does A HD Radio Cost?
First of all, you should know that you won't have to pay any extra or monthly fees, except for an HD receiver. Besides, HD radios are becoming increasingly expensive. "Suggested retail prices" start at $60 and go up to $300 for higher-end models.
Also, keep an eye out for rebates and other special deals that might significantly reduce the price. By the way, there are also many new models being introduced for you to expand your choices.
Frequently Asked Questions
Do I really even need an HD radio receiver, and where can I find it?
It's essential since only radio with a suitable tuner will be able to receive HD Radio programming. Many aftermarket manufacturers sell HD Radio tuners, and some vehicles already have them.
Because HD Radio isn't accessible in every market, a handful of head units are missing the extra tuner. You won't need to acquire a specific HD Radio antenna if you buy an aftermarket head unit with a digital tuner. But things will get more complicated.
Other digital standards, such as digital audio broadcasting in Europe, are incompatible with HD Radio in the United States. That means you'll need to buy a head unit designed especially for usage in the United States, Canada, or Mexico.
Fortunately, HD Radio receivers may be found at local electronics stores and on the internet. Visit HDRadio.com's 'Get A Radio' category for a list of shops.
Can I hear HD Radio from my hometown in another city?
Yes, of course. HD digital radio is a form of a high-definition local radio station. It is possible to listen to local channels or stations in the city where the broadcasts originate. It will be convenient for you, especially when you own an HD radio for car. You can drive anywhere while keeping up with news in your local area.
What happens if you lose the HD radio signal?
If the digital signal from a station is lost, your HD Radio tuner will automatically transition to the analog signal aired at the same frequency. When this happens, there may be a brief pause in the sound. The tuner will automatically switch back to the digital broadcast once it is back in range of your station's HD Radio signal.
Conclusion
HD radio is an evolution in the radio industry, which brings the quality of radio listening to another level. By having an HD radio home receiver or HD radio receiver car, you can easily switch into HD radio broadcasts with much clearer sound and a cheaper cost.
So, as soon as you went through this article, you should have understood how does HD radio work and all the related information about it. Hopefully that you find our guide helpful and feel more confident in making your decision. Trust us because you won't regret it.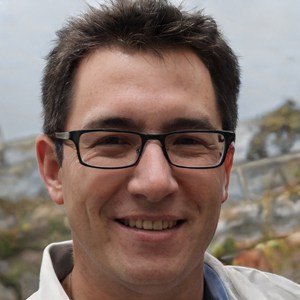 Hi, I am Amaro Frank – the Wind Up Radio's content editor and writer. Working with Adam is so much fun, as his stories and experiences enrich my knowledge about radio communications and radio accessories. My main tasks in Wind Up Radio are building content and generating great articles on different topics around radio accessories.