Connecting the Sirius radio to your car or home stereo is a bit complicated. However, that does not mean you can't do it yourself. The good news is that this article contains all the information you seek, including the necessary preparation process and step-by-step instructions.
So, without further ado, let's find out how to hook up Sirius radio to home stereo and car stereo.
How to Connect Sirius Radio to Home Stereo
This section will put forward two effective solutions.
According to SiriusXM, it is best to buy the SiriusXM Audio Station, considered the best stereo device for your home. However, this is the flagship radio station of SiriusXM, so it is not cheap. But, in general, it is good value for money as it works well with SiriusXM services.
On the other hand, Sirius also works well with many other stereos. Refer to the following instructions to connect Sirius radio to home stereo.
Solution 1: Antenna connection
Tools needed
Sirius home antenna
A radio
A Sirius subscription
Step 1: Position the Antenna
Start by placing your antenna close to a window; make sure that your window faces South.
If that's not feasible, you can place it on the outside sill; be careful to avoid dropping your antenna.
Note:
Your antenna can work even if it isn't facing South, as long as you make sure it can contact the sky.
Make sure your antenna is not blocked by anything to get the best signal possible.
Step 2: Open the Clamshell & Orient the Antenna
Once your antenna is in place, it is time to open the antenna clamshell. Ideally, keep your antenna exposed to the sky and facing South.
Step 3: Connect Antenna to Your Radio
Once the antenna positioning is complete, you are ready to connect your antenna to the radio. You will see ANT on the back of your radio; that's where your antenna can connect.
Last but not least, it is essential to connect the AC adapter. One thing you should do before you end the process is fine-tuning the reception.
Solution 2: Internet radios
As mentioned above, SiriusXM services can be accessed through a stereo made by this company. Fortunately, SiriusXM is also available with other internet-connected products.
On their official website, you can find some stereo brands compatible with SiriusXM services. These brands are Yamaha, Autonomic, Denon, Crestron, Control4, Integra, Russound, Nuvo, URC, TiO.
However, it is necessary to purchase a SiriusXM subscription even if you do not use a radio. That way, you can still access its 200+ channels. In other words, instead of using the radio, it is also possible to use your wireless speaker, smart TV, or smartphone. All works well.
The most significant advantage of this option is that the setup is straightforward; you only have to sign in with your Sirius account. On the downside, Sirius is only compatible with a limited number of stereos. Therefore, using an antenna to connect a Sirius radio to a home stereo ​is more advantageous.
How to Hook Up Sirius Radio to Car Stereo
As we all know, connecting Sirius radio to home stereo is relatively easy. So what about a car stereo? Is connecting Sirius to car stereo complicated?
To be honest, your trips would be boring without podcasts or music, right?
As mentioned above, it is possible to access SiriusXM's 200+ channels right at home. The good news is that you can do the same for Car Stereo.
We will also cover two options regarding the installation process for cars.
As for the necessary tools, you do not need to prepare too many tools and devices for this project. Here's all you need:
A radio
A Sirius subscription
Sirius antenna for the car
A credit card
Solution 1: Connect Stereo Receiver With Sirius Radio by Antenna
Step 1: Place Your Antenna
This task sounds simple, but you need to choose the best place to position your antenna. Here are some of the ideal locations for placing your antenna:
Next to the driver's door
In the left corner
Top of the car
When placing antennas in these places, it is easy to hide the antenna cable inside your vehicle.
Step 2: Hide The Antenna Wire
You should hide the antenna wire beneath the windshield's weatherstrip. Look for this part near the driver's door.
Step 3: Hide The Antenna Cable Under The Dash.
Before connecting the antenna to the back of the radio, you must hide the cable under the dash. This is a highly complex step, and you may even need the help of a professional.
On the other hand, you can also call a professional; they will do this for you quickly.
Step 4: Connect everything
Last but not least, to end the process, connect your antenna to the tuner/modulator, and connect to the actual radio afterward.
Solution 2: Connect Bluetooth to Sirius in Car
If you do not want to work with an antenna and wires, connecting Bluetooth to Sirius in the car is the perfect solution for you. It is essential to buy a SiriusXM vehicle dock which has Bluetooth compatibility!
Pro Tips for Sirius Radio Hook-Up
Recommended products
XM PowerConnect Vehicle Dock
SiriusXM Sound Station – Internet radio by Grace Digital
Sirius XM High Gain Interoperable
Sirius Indoor Outdoor Home Antenna SSP1500
Place your car antenna in the right place
In addition to the places mentioned above, many drivers prefer to place their antenna above the trunk or between the windshield and the hood.
Choose a wireless radio/ receiver
We recommend forgetting all antennas and their cables, opting for wireless devices instead. The Sirius XM ready home receiver, for example, still requires an antenna cable. Look for a wireless Sirius home receiver when you shop.
Use a credit card
If you decide to install an antenna for the car, it is best to use a credit card to fit the wire of your antenna inside the windshield's weatherstrip. The primary purpose of this is to protect your antenna from the weather and external factors.
Frequently Asked Questions
How do I know if my car has a satellite radio?
Your vehicle is compatible with satellite radio if your radio has the SiriusXM logo. Besides, you can also check the owner's manual to find the answer for yourself.
Is SiriusXM worth it?
The decision depends on your preferences and needs. As mentioned above, SiriusXM allows you to access over 200 available channels. Even if you are not interested in listening to music at home, the SiriusXM service would be helpful in the car.
What do I need to prepare for Sirius radio at home?
Let's start by buying a set of home accessories. Then place the antenna near the window and finish by connecting the antenna to your radio. Another smart choice is to buy a wireless Sirius radio.
How do I get a free SiriusXM radio receiver for life?
It's likely impossible to get a functioning receiver without paying. If you don't want to spend money on a radio but still want to try SiriusXM, Sirius does offer a free trial that's accessible with other devices.
If you haven't subscribed to SiriusXM, you can download the SiriusXM app or visit SiriusXM.com/streamfree to access their channel for free.
Can I listen to SiriusXM without the Internet?
Yes. It is possible to download shows for offline playback.
How do I get Sirius on my phone?
If you have an Android device, you can download the app by visiting the Google Play Store on your Android smartphone. You will receive an alert when a new version is available. iPhone users can use the iTunes app store.
Is SiriusXM worth the money?
Like Netflix, SiriusXM lets you choose from various quality channels, including some exclusive content you can't find anywhere else. In our opinion, it's worth the money.
Conclusion
Hopefully, our articles contain helpful information for you. Finally, please share this article with those who are also wondering how to hook up Sirius radio to home stereo so they can deal well with the situation.
Read more: Steps to delete presets on sirius radio.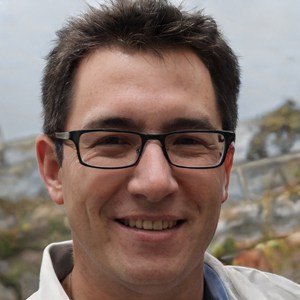 Hi, I am Amaro Frank – the Wind Up Radio's content editor and writer. Working with Adam is so much fun, as his stories and experiences enrich my knowledge about radio communications and radio accessories. My main tasks in Wind Up Radio are building content and generating great articles on different topics around radio accessories.