This Product has been discontinued and is no longer available
Windup AM/FM/Shortwave Radio with Flashlight
Be prepared and stay informed with the Grundig FR 200 wind up radios from Innovative Technologies.
If the power goes out and batteries aren't available, the FR 200 can operate for up to one hour with just one minute of cranking.
Its built-in generator means that even in the most desperate situations, you can still have access to local news and information as well as news from around the world.
Provides reliable, renewable, power everyday
Large quick tuning knob
Fine tuning knob – for precision tuning.
Can also operate on 3 AA (LR6) batteries (not included)
Built-in searchlight/flashlight for use in an emergency situation to find matches, candles or lanterns etc.
2 1/2″ Diameter Speaker – clear dynamic audio.
A built-in AM antenna for excellent AM reception
Telescoping antenna – 360 degree telescoping antenna for excellent FM, SW1 and SW2 reception.
DC jack – a built-in 4.5V DC jack for AC adapter or solar panel (included).
Earphone jack – this radio has a 3.5mm stereo earphone socket.
Attractive rugged camouflage carry case with strap (included).
Four Band Tuning – AM, FM, SW1 and SW2 (shortwave coverage from 3.2 – 7.6 MHz and 9.2 – 22.0 MHz)
Built-in power generator – wind up crank feature for no power / no sunlight emergency conditions.
A one-minute wind provide up to one hour play time.
Rechargeable Battery Pack – charge by wind up feature or AC Adapter.
Sortwave listening guide, operation manual and 1 year limited warranty included.
Dimensions – only 6 3/4 (W)" x 5 3/4 (H)" x 2 1/4 " (D)
Weight: 1lb 5 oz
Optional short wave antenna
This portable short wave antenna will improve the performance and reception of your short wave radio considerably, and will easily outperform its built-in telescoping antenna. It's antenna wire may be extended to a full 23 feet (7 meters) and when not in use it may be easily rewound into its case to fit neatly in your shirt pocket.
The antenna is terminated with a 1/8″(3.5mm) mini-plug suitable for plugging directly into the radio or any other short wave radio with a 1.8″ (3.5mm) external antenna jack.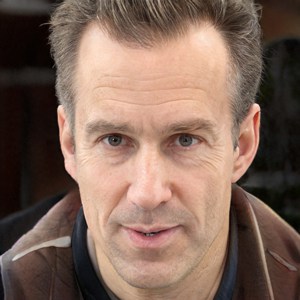 After four years working as a radio mechanic, I know that everything about radio communication is not breezy, even though it greatly benefits us. That is why I set up a website sharing my skills and guides to help non-professional users use their radio headsets, set up their antennas or choose the right products, etc.