The Freeplay Indigo LED Lantern is the answer to practically all portable lighting needs. The Indigo features a cluster of ultra-bright LEDs as the primary light source for space illumination, and a second single LED directional light source.
The integration of trusted Freeplay wind-up technology (same as in windup radios)
and wall rechargeability, together with the reliability of ultra-bright white LEDs makes the Indigo most dependable lantern on the market.
The Indigo LED Lantern provides excellent brightness and shine time, with the peace of mind of never needing to ever replace the batteries or bulbs and the assurance that it will work when needed anytime, anywhere.
Ideal for everyday and emergency use, indoors and out, the Indigo puts the power in your hands.
Designed to be a serious tool, the wind-up system offers maximum dependability for those times when you can't afford to be left in the dark by dead batteries. A quick wind (about 60 seconds) provides up to 3 hours of light on the lowest setting – and you can rewind at any time for as much shine-time as you want. An LED charge level indicator tells you the optimal winding speed.
Fitted with a dimmer switch, the Indigo allows you to adjust the brightness of the lantern to your specific requirements, from maximum brightness to a night light. This also allows you to maximize your playtime rewards – the lower the brightness, the longer the shine.
An integrated directional LED also offers excellent performance, delivering an hour of brilliant white light per 60 second wind -allowing you to use the Indigo as a reading light or flashlight as well as a lantern.
The Indigo comes standard with an AC/DC charger and, fully charged, the lantern provides up to 2% hours of continuous ultra bright light, and 70 hours of night light, using the LED cluster. Similarly the integrated directional light will shine for up to 40 hours continuously when fully charged.
Internal mechanical components are specified to industrial standards for repeated use and long life. An articulated handle lets you to carry or hang the lantern as required, and the sturdy rubber feet allow for placement on uneven surfaces. The Freeplay Indigo LED Lantern, incorporating Freeplay's self-sufficient energy technology, is the most reliable and dependable lantern on the market.
Specs
Power Source:
Wind up:
AC alternator driven by the crank via a transmission
Charging Adapter:
6V100 mA AC/DC adapter (1.2mm centre pin positive jack)
Rechargeable Battery:
Non-removable rechargeable 3.6 VNi-MH battery pack.
Light Source:
5mm Ultra Bright white LED cluster
10mm Single Ultra Bright white LED
Shine Time – Cluster
Fully recharged battery – 70 hours (night light)
Fully recharged battery – 2 hours 45 minutes (max-bright)
60-second wind – 3 hours (night light)
60-second wind – 6 minutes (max-bright)
Shine Time – Single LED
Fully Charged – 40 hours
60 second wind -1 hour
Adapter Charge rate:
12-15 hours -100% capacity
Dimensions:
Metric mm (Imperial inches)
Height 205 (8) Width 75 (2.9) Length 70 (2.7)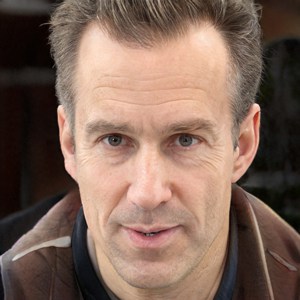 After four years working as a radio mechanic, I know that everything about radio communication is not breezy, even though it greatly benefits us. That is why I set up a website sharing my skills and guides to help non-professional users use their radio headsets, set up their antennas or choose the right products, etc.