A wind up radio is a kind of device that everyone should have. You can use it in emergency situations such as power outage, storm, or some other type of crisis. A manually-powered radio will let you find out all the information about the thing that caused power to go off.
Another scenario when you can put a wind up radio to use is when you go out camping. Batteries can run away quickly, generators are smelly and loud, so using your own hands as a source of energy for the radio will bring you and your camping buddies some fun.
And we're not yet done talking about all the great things that come with hand crank radios. Many of these gadgets are much more than simple radios. Instead, they come with many additional features, including a flashlight, alarm clock, mobile phone charger, and so on. Obviously, owning such a multi-functional device would definitely be an awesome thing. So, why not get one? After all, wind up radios aren't very expensive. And you can find some really good products that will serve you well for a long time.
Top 2
ABBREE AR-152A

| | |
| --- | --- |
| Portability | ⭐ 4.7 |
| Sound quality | ⭐ 4.3 |
| Power Source | Hand Crank, Corded-Electric, Battery |
Top 3
Bingfu BFN00544 

| | |
| --- | --- |
| Portability | ⭐ 4.8 |
| Sound quality | ⭐ 4.1 |
| Power Source | Solar, Battery |
Picking The Best Emergency Hand Crank Radios
You probably wouldn't make a bad choice if you decided to buy any kind of wind up radio. Most of these devices are built to last. However, why settle for the rest when you can get the best? And you can get them at pretty reasonable prices.
The best thing is that you don't need to spend too much time looking for them. We've already done the hard work for you. Here are some wind up radios that we believe are the best you can find on today's market.
1. Kaito KA500 Radio
Here's a radio that comes with a hand-crank generator, as well as an option for batteries. You can also power this device with electricity, considering that it also has a 5V AC/DC input. And there's even a 5V USB input on the radio.
You can use this radio to listen to AM, FM, 2-band shortwave programs, as well as 7 pre-programmed NOAA channels that will provide you with the info about weather. This makes this wind up radio suitable not only for entertainment but also for getting around in the outdoors.
This device also comes with a flashlight, which is another reason why it's popular among campers. The flashlight can turn to a reading lamp easily, if you want to get yourself to sleep with a book. There's also a mobile phone charger, which makes Kaito KA500 Voyager your ideal ally in emergency situations such as power outage, for instance.
What We Liked:
Wind up radio, with AC/DC and USB input, as well as a battery storage
Comprehensive coverage of channels
Weather channels pre-programmed
LED flashlight and reading lamp
Smartphone charger
What We Didn't Like:
A bit chunky (8.3 inches in length)
Its price could've been lower
2. RunningSnail Hand Crank AM/FM/NOAA Radio
First of all, this hand crank radio is pretty affordable. Actually, it's the cheapest wind up radio on our list. But being cheap does not mean it's cheaply made. On the contrary, RunningSnail Hand Crank Radio is a very good choice for those who want a reliable device that's going to serve them for a long time.
Of course, it's not just about the quality and durability, but the features it comes with as well. And now that we're on the subject of features, this radio comes with a hand crank, but also a USB charging port, and solar charging panel.
Its rechargeable battery has a capacity of 1000 mAh, which you can use as a power bank to charge your smartphone or tablet.
What We Liked:
Reasonable price
Radio, flashlight, phone charger
1000 mAh power bank
Compact size
Solar panel for re-charging
3. Eton NSP101WXGR AM / FM / NOAA Wind Up Radio
This radio comes with an 800 mAh lithium battery which you can charge by using the hand crank.
You can do the same by using USB or by leaving it on the sun and letting its solar panel take care of the battery charging.
The radio will enable you to choose from a wide specter of different channels including the NOAA weather channels, which will warn you if there's a storm coming your way.
Apart from a radio, this device also comes with an LED flashlight, a smartphone charger, and a sturdy case that's almost unbreakable.
What We Liked:
Pretty reasonable price
Different charging methods you can use
NOAA weather channels
Flashlight and many other useful features
Rugged exterior
What We Didn't Like:
Not too impressive battery capacity
4. Greadio Hand Crank Radio
It comes with a large-capacity battery, which you can power using a hand crank, but also via a USB or AC power cord.
On top of that, there's also an option for solar charging, as well as a compartment for 3 AAA batteries.
When fully charged, the battery can provide you with half a day of non-stop radio play. It can also power the LED flashlight, and serve as a power bank for your smartphone.
When it comes to radio, you can choose from a wide range of different AM and FM channels, as well as receive weather alerts from 7 different NOAA weather channels, each of which were pre-recorded by the manufacturer.
What We Liked:
Reasonable price
Impressive battery capacity
Different charging methods
NOAA weather alerts
Compact size
What We Didn't Like:
Might not be as durable as the other three devices reviewed earlier
Not very rugged
5. PPLEE PPLEE-1009-G Wind Up Radio
On a budget? This weather radio is one option that should be on your list. While it is affordable, it packs a plethora of features, including those that you will find in many of its higher-end counterparts.
This NOAA weather radio has access to several weather channels, so I will know instantly if there is disturbance. In areas without mobile reception, it will help in emergency preparedness. This radio with shortwave will also let you tune in to AM and FM channels to stay entertained.
From my house to the campsite, this wind-up radio is an excellent companion. I like how it has five power sources. Aside from the AC power, it has a 5,000 large-capacity battery. Alternatively, I can use three AAA batteries. It also has solar power. Another option to power it up is through the hand crank.
Another incredible feature is the loud siren. If I get lost in the woods or need to be rescued at a campsite, it will generate a loud sound, so I can be easily found. There is even a built-in compass.
Additionally, it will make an excellent emergency radio because of the lights. The 3-watt LED is strong enough to light up my surroundings when there is no power. I can flip the solar panel to convert it into a reading lamp.
The radio comes with an adjustable antenna. I can customize its length depending on what my situation. The antenna will ensure clear reception wherever I am. When it is not used, I can bend it to sits neatly.
Heads-up:
Nonetheless, this isn't the most durable radio I have used. I would prefer a military-grade emergency radio with tough construction. This product has flimsy switches and knobs, which I am not confident of withstanding the test of time.
What We Liked:
Choose from five power sources
Has a loud siren for emergency situations
Comes with a built-in flashlight and reading lamp
The adjustable antenna improves reception
What We Didn't Like:
Knobs and switches feel flimsy
Bottom Line:
From the five power sources to multiple lighting modes, this wind-up radio will make a great addition to your survival toolkit.
6. C. Crane RAD Solar Observer Wind Up Radio
Simple and affordable, this is another wind-up weather alert radio that you might want to consider.
One of the best things about this radio is its portability. While I use it mostly at home, I can easily bring it outdoors as well. From the mountain to the beach, it is effortless to move around because of its compact and lightweight body. It even has a padded handle on the top for carrying.
Emergency preparedness is easy when you have this product. Even without my smartphone, I know the latest weather updates, and hence, can act accordingly to stay safe and sound. It has seven NOAA channels for my peace of mind.
With four ways to power the radio, I have several choices to make sure that it is functional when necessary. It includes a 5V AC/DC wall adapter, as well as a built-in replaceable battery pack. It is also solar-powered. Like all others on this list, it can be hand-cranked.
No need to be worried when there is a power outage. It has a built-in flashlight, providing emergency illumination. The light has three LEDs, which are bright enough.
As a radio, it delivers incredible functionality. Thanks to its digital signal processing, it delivers better accuracy and reliability than those without such a feature. It will remove unwanted noise to provide exceptional clarity.
Heads-up:
One of my concerns with this battery-powered radio is its uneven weight distribution. It is heavier on the top, so it would often be knocked down.
What We Liked:
Compact and lightweight body for portability
There are four ways to power the radio
Has three LEDs in the built-in flashlight
Expect clear audio with its digital signal processing
What We Didn't Like:
Prone to falling because of the heavy top
Bottom Line:
With a built-in flashlight, digital signal processing, and NOAA channels, this wind-up radio is a great tool to have in emergencies.
7. AiMoxa Portable Emergency Radio
This emergency radio for preppers is one of the cheapest on this list. Even if it is economical, I like how it has many great features that make it exceptional.
Among others, one thing that I love in this wind-up radio is the LED flashlight with two options for brightness. It has two LEDs to deliver intense light at .5 watts. Whether I am just looking for something in the garage or camping, the flashlight is handy.
Aside from the flashlight, another feature that makes it great for emergency preparedness is the siren. This will help draw attention if you are looking for rescuers. It will be easy to track you with the 120-decibel distress signal.
To add, the 480mAh battery is worth highlighting. It will take approximately two hours to have it fully charged. When the battery is full, it can deliver an average runtime of five hours for playing music. Meanwhile, you can use the flashlight for ten hours and the siren for 70 minutes. It does not only power the radio, but it can also provide juice to your gadgets, such as smartphones and laptops.
Heads-up:
However, the biggest issue is its durability. It feels flimsy, so I am not sure if it will withstand many years of use. While the manufacturer claims that it is made of impact-resistant materials, it does not feel as solid as its higher-end counterparts.
What We Liked:
The built-in flashlight has two brightness settings
Comes with a loud siren for emergencies
High-decibel siren for calling out rescuers
Has built-in overcharge protection
What We Didn't Like:
Does not feel too durable
Bottom Line:
In sum, this compact and affordable wind-up radio will make a great addition to your emergency kit as it also doubles as a flashlight, siren, and power bank.
What to Look for When Buying Wind Up Radio
Wind-up radios exist in all shapes and sizes. The long list of alternatives makes it challenging to decide what to buy. Below are the most important considerations as you narrow down the options.
One of the most important is to have multiple power sources. At the most basic, it will have an AC power supply, so you can plug it in a wall adapter. A built-in or removable battery is also a must-have for portability. Some will even have solar power. Of course, since it is a wind-up radio, you can crank it to power the unit.
A wind-up radio is not just for homes. You can also use it in your car, as well as for camping or hiking. Hence, you should buy one with a compact and portable design. This way, you can bring it with you wherever.
Features for Emergency Preparedness
The top wind-up radios will have a plethora of features that you will find useful in emergencies. One of the most important is a built-in flashlight. It will often have multiple modes, including strobe or SOS. It should be bright enough so you can be easily seen by rescuers.
A siren is another must-have emergency feature. Pay attention to the decibel rating, which dictates how loud it will be.
Many will have NOAA channels. This way, you will receive instant alerts when there are weather disturbances, which will allow you to prepare accordingly.
Look for a military hand crank radio to guarantee its durability. It should have a tough construction. I prefer those that are made in USA, even if they can be more expensive than those that are made in China.
If you want the best bang for the buck, look for a versatile wind-up radio. Beyond tuning to AM and FM stations, it should have a built-in flashlight and siren. It is also good to find one with USB, which you can use to play music from an external source or charge your gadgets, such as smartphones.
Wrapping It Up
A wind up radio is a device that you definitely need to own; after all, you never know when an emergency might come your way. Hope for the best and prepare for the worst is what we advise you to do, especially because these types of devices are pretty affordable. As you've seen in our reviews, most of them come with pretty attractive price tags.
And they also come with many additional features that you're guaranteed to find useful. Each of the four wind up radios we reviewed can be used as a power bank for charging your smartphone. Depending on your mobile phone, some of these devices can charge its battery fully.
Another useful feature is the LED flashlight which can come pretty handy when there's a power outage or when you're in the outdoors. And, of course, there's the radio. You can use to listen to entertaining FM or AM channels, but also to stay informed about the weather though NOAA weather alerts. All of this makes wind up radios a great choice for emergencies, but also for camping trips and other outdoor activities.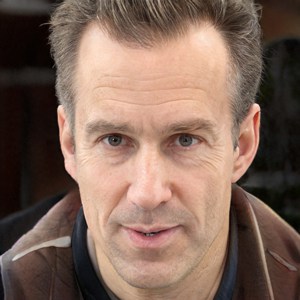 After four years working as a radio mechanic, I know that everything about radio communication is not breezy, even though it greatly benefits us. That is why I set up a website sharing my skills and guides to help non-professional users use their radio headsets, set up their antennas or choose the right products, etc.