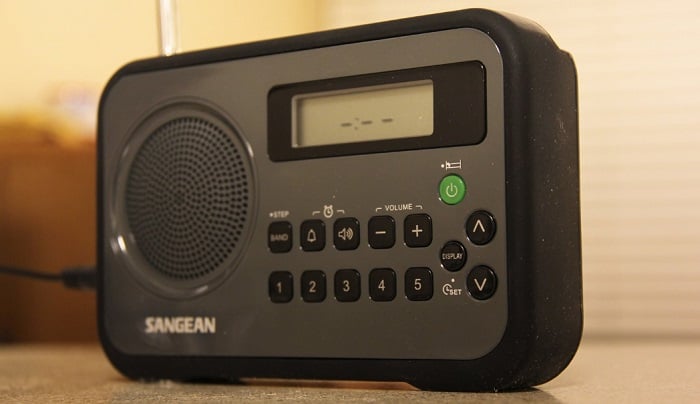 The best Wi-Fi radio combines the best of both worlds. It is a traditional radio with modern functionality, allowing you to use your internet connection for accessing thousands of stations around the world.
Because streaming is done online, it eliminates the noise or static that is common in old radios. As long as you have a stable internet connection, this radio will serve its purpose.
Not all Wi-Fi internet radios are the same. Below are some of the most important considerations to help you narrow down your choices.
Ease of Use: Effortless operation is a must. It must have a comprehensive manual. Right out of the box, setting it up should be easy. Having a memory function is good, which eliminates the need for manual tuning.
Sound Quality: Wi-fi radios must have high-quality speakers. Some models will have options to customize treble and bass. You can even choose a specific genre, such as pop, classic, and rock, and the settings are automatically optimized.
Versatility: Pick a radio with multiple functionalities for the best bang for the buck. For instance, many will also connect to traditional AM and FM stations. Most will also have a built-in clock, alarm, and timer.
Ready to start shopping for a Wi-Fi radio receiver? Read this short buying guide and I will walk you through some of the top options that should be on your list!
Top 1
Sangean WFR-28

| | |
| --- | --- |
| Dimensions | 14.8 x 7.3 x 3.6 inches |
| Sound quality | ⭐ 4.4 |
| Power Source | Battery |
Top 2
KEiiD KD-240WF

| | |
| --- | --- |
| Dimensions | 10.24 x 9.06 x 3.15 inches |
| Sound quality | ⭐ 4.4 |
| Power Source | AC |
Top 3
Aluratek AIRMM03F

| | |
| --- | --- |
| Dimensions | 10 x 2.75 x 5.13 inches |
| Sound quality | ⭐ 4.0 |
| Power Source | Battery |
List of Top-Rated 7 Wi-Fi Radio Reviews
1. Sangean WFR-28 Wi-Fi Radio
With access to more than 13,000 stations, this is one of the top-rated portable Wi-Fi radios on this list. The manufacturer's name alone is already a compelling reason to pick this product.
One of the best things about this radio is its dual power supply. When there is electricity, I can plug in the AC adapter. Meanwhile, there is also an option to use dry-cell batteries, which is good when I have to use the radio outside of my home.
More so, it is also exceptional because of the 2.4-inch full-color LCD. The display is bright and informative. It makes it easy to read data from the radio or a compatible app, such as Spotify. I can see the stations and details about the songs the radio plays.
The dual-band Wi-Fi antenna is another good feature of this radio. It improves radio reception, even when I am indoors. I can access nearby radio stations with ease. Meanwhile, the internet receiver allows me to tune to more than 15,000 stations around the world.
Ease of use is another selling point of this internet radio. It has plug-and-play functionality, eliminating the need for a complicated setup. It also saves ten stations for easy tuning. This means that I do not have to tune in manually.
I am a big fan of the sound quality of this radio. It has controls for customizing bass and treble, so I can adjust the audio output as I deem fit. There are also options by genre, such as rock, pop, and classic.
Heads-up:
The biggest drawback of this product is perhaps its price. Nonetheless, do not be discouraged since the cost is justifiable.
What We Liked:
Dual power supply for portability
The dual-band antenna improves radio reception
Easy set up with the ability to save up to ten stations
Exceptional sound quality with options for customization
What We Didn't Like:
Not for people on a budget
Bottom Line:
While expensive, this radio is worth every dollar because of its dual power supply, high-quality display, and exceptional audio output.
2. KEiiD KD-240WF Wi-Fi Radio
From your home to the office, this internet radio with a Bluetooth transmitter does not disappoint.
With Bluetooth 5.0, this radio promises a stable and lossless connection. It even has an external Bluetooth antenna, which extends its range. It can connect to a compatible device at a maximum of 65 feet.
I like how the radio has both digital and analog inputs, so there are many ways to listen. It comes with a 3.5mm subwoofer output to connect to an active subwoofer to create a 2.1 stereo system. I can even connect a USB flash drive.
The connectivity with the Muzo app is also worth mentioning. The latter unlocks a world of possibilities. I can use the app to control the unit and to access many stations around the globe. Aside from the app, I can also control the radio through the included remote.
I have peace of mind when using this Wi-Fi radio because it has a five-level safety feature. From overload to over-protection, it protects the built-in speaker and external amplifier. Not to mention, it also has a one-year warranty from the manufacturer.
It is also worth noting that the stereo receiver has a TI chip to ensure top-notch quality. The two 40-watt receivers come with amplifier chips. To enhance the sound quality, it also has controls for customizing the output and picking a specific genre.
Heads-up:
However, this is not for people looking for a user-friendly radio. Right out of the box, programming the unit can be tricky. Read the manual to make things easier. It has lots of controls that can confuse new users.
What We Liked:
Provides reliable wireless connectivity with Bluetooth 5.0
Allows both digital and analog connectivity
Easy control through the included remote or a mobile app
Includes five-level safety feature for peace of mind
What We Didn't Like:
Functions are difficult to figure out
Bottom Line:
With its Bluetooth connectivity, mobile app compatibility, and safety features, this is another exceptional Wi-Fi radio that should be on your radar.
3. Aluratek AIRMM03F Wi-Fi Radio
It might not be from a manufacturer that most of you will recognize, but this is another option worth considering for a Wi-Fi radio.
One selling factor of this product is its touchscreen display, which you will not find in other radios on this list. The latter has an icon-based interface for a seamless menu, making it easy to navigate. The display is bright, making it readable, whether it is day or night. It also shows the radio station and title, but also the time and date.
To make it even more modern, it has support for voice commands. No need to manually adjust the button for changing the functions of the radio. Through this function, I can open music, view the calendar, and set the alarm, among other things.
More so, it has a built-in lithium-ion battery, which makes it portable. I do not need to worry about having no electricity. This also means that I can use the radio even in my car and campsite, among other places where there is no socket. When full, the battery supports up to six hours of music playback.
It also has a 4 GB built-in memory. I can transfer songs from another source, such as a USB, and store them on the radio. This way, I can access them any time, even without tuning to the internet radio.
Heads-up:
The biggest problem with this radio is its sound quality, which is quite underwhelming. You might want to use an external speaker for better audio output.
What We Liked:
Has a touchscreen display for easy navigation
Supports voice commands
The built-in lithium-ion battery provides a dual power source
Comes with a 4GB built-in memory
What We Didn't Like:
The sound quality is underwhelming
Bottom Line:
Wrapping up, this is a notable Wi-Fi radio because of its touchscreen functionality, voice command, dual power source, and built-in memory.
4. Ocean Digital Portable Internet Wi-Fi Radio
This lightweight and compact Wi-fi internet radio player is a great option from the bedroom to the kitchen. Despite its size, it packs plenty of innovative features and has an incredible sound comparable to its larger counterparts.
The best thing about this product is the basic interface, which makes it user-friendly. It is devoid of complicated controls. The seamless layout means it is easy to figure out how to operate the radio, even without religiously going through the manual.
One thing that contributes to its ease of use is the ability to save my previous stations. Meaning, I do not need to scan tons of frequencies when tuning in manually. Instead, I can save up to 99 internet radio stations.
Aside from being user-friendly, it also excels because of the built-in 2,000 mAh rechargeable battery that contributes to its portability. I can use it anytime and anywhere, even when there is no electricity. On average, the battery can last up to eight hours.
Bluetooth connectivity is another impressive feature. The latter supports wireless audio streaming. This way, I can play songs from other devices like a smartphone or tablet without a wire. The Bluetooth range is ten meters.
You will see a small display on the top of the radio with three lines. It shows the radio station and sleep timer settings. Next to it, there is a LED indicator, which makes it easy to monitor the battery status.
Heads-up:
However, a common problem with this internet radio is that it often disconnects from a Wi-Fi network. You can frequently experience a timeout or connection error on display. This can happen even if you are in an area with a good signal.
What We Liked:
Has a basic interface for ease of use
Comes with a memory function that supports up to 99 channels
Allows wireless audio streaming with Bluetooth
Lightweight and compact design for portability
Has a rechargeable 2,000 mAh batter
What We Didn't Like:
Prone to disconnecting from Wi-Fi network
Bottom Line:
Overall, this radio excels because of its compact design, powerful rechargeable battery, and support for Bluetooth streaming.
5. Grace Digital GDI-WHA6021 Wi-Fi Radio
A Wi-Fi internet radio receiver does not have to be boring. From its design to features, this is another product that stands out.
If there is one reason why it makes it to our list, it would be the look. It has an eye-catching design, which makes it a great decorative piece in any room. Its shell has genuine wood construction that adds to its charm.
Combining form and function, the radio excels beyond its appearance. I am a big fan of its multifunctional design. Aside from being a radio, I love how it comes with a Qi built-in charger on the top. I just have to put my phone on the surface and it charges automatically. No need for dangling wires! It also has a clock, alarm, and even a USB thumb drive.
In terms of its radio functionality, I won't run out of options when listening. It accesses over 100,000 stations around the world! It also has built-in apps, so I can connect to different online radios.
The sound quality is also notable. Such is possible because of the four-inch speaker with a glass fiber magnetic shield and D 25-watt digital amplifier. Even if the unit is small, it has powerful audio that fills any room. I can adjust bass and treble settings and use the pre-set equalizer to customize the output.
I also like how I can control the unit in different ways. At the most basic, I can use the knobs and buttons in front of the unit. Alternatively, it also comes with a remote. Best of all, I can download an internet radio app and use my smartphone to change the functions.
Heads-up:
While it is great overall, a common complaint about this Wi-Fi radio is the screen's poor contrast. This makes it difficult to read the display, especially when there is glare.
What We Liked:
Has a beautiful design with a genuine wood shell
Comes with a built-in wireless charger on the top
Allows access to more than 100,000 radio stations
Convenient control through a remote or smartphone app
Powerful speaker and customizable settings for clear sound
What We Didn't Like:
The screen has a poor contrast
Bottom Line:
From the eye-catching design to innovative features like the built-in wireless charger, this is another exceptional pick for a Wi-Fi radio.
6. Ocean Digital WR210CB Wi-Fi Radio
Redefine the way you listen to the radio! From its aesthetically pleasing design to superior performance, this product is excellent in many ways.
Looking at its features, one thing that I love the most is its access to over 26,000 stations around the world. It does not matter whether you are in the UK or US. With a stable internet, you can listen to stations from various countries. Not to mention, it has 250 presets, eliminating the need for manual scanning.
I like how user-friendly the radio is. It has a seamless design without complicated buttons. It also has a remote, making it easy to control its functions even from a distance. Plus, the radio has automatic software updates to optimize its functionality.
The high-contrast LCD is another impressive feature. The vivid display is easy to see, whether day or night. Its 2.4-inch screen shows the information you need to know, such as the station name, song title, and genre.
It also comes with a built-in Bluetooth receiver so that I can stream music from a phone, tablet, or similar source without a wire. Regardless of the source of music, the audio output is top-notch. Thanks to its high-fidelity speaker and amplifier, it fills a room with immersive sound.
Heads-up:
However, one of the drawbacks of this radio is that it frequently disconnects from the internet. At times, you will see Network Disconnected on display, and you will have to reconnect to Wi-Fi.
What We Liked:
Effortless to set up and program
Stores up to 250 stations to eliminate manual tuning
Software updates automatically to take advantage of new features
The vivid LCD is easy to read anytime
Has a built-in Bluetooth receiver for wireless streaming
What We Didn't Like:
Prone to disconnecting from Wi-Fi network
Bottom Line:
This is another product worthy of a spot in this Wi-Fi radio review from the high-fidelity speaker that delivers room-filling sound to its Bluetooth connectivity.
7. C. Crane CWF Wi-Fi Radio
Wrapping up our list is another great internet radio that will keep you entertained and informed. It supports the streaming of more than 12,000 stations around the world.
Looking at the control panel, one of the first things you will notice is the backlit display. It is visible whether it is day or night. Plus, the screen is large enough to show information you need to know, including the station you are listening to.
Another good feature of the screen is the Wi-Fi screen indicator. I can easily know when there is poor reception, which can be the reason for poor audio quality. For the optimal experience, make sure that you have reliable internet when using the radio.
Tuning into my favorite stations is a breeze. I can save up to 99 presets. This means that when I am ready to listen, I can quickly find the frequency that I want, so there is no need to scroll through endless channels.
It works more than just a radio. It can also be a great addition to your bedside table as the display doubles as a clock. Plus, you can set the alarm and choose to wake up either with the normal buzz or your music choice.
Heads-up:
If you use this radio for the first time, you will find the user interface confusing. It is tricky to figure out the buttons and the set-up will probably take quite some time.
What We Liked:
The backlit display is visible in different conditions
Features a convenient Wi-Fi strength indicator
Save up to 99 of your favorite radio stations
Allows setting the alarm using a buzz or choice of music
What We Didn't Like:
The user interface is frustrating for new users
Bottom Line:
Wrapping up, this radio comes with a backlit display, a 99-station preset, and access to 12,000 international stations.
What to Look for When Buying Wi-Fi Radios
Choosing a Wi-Fi radio can be confusing. As you narrow down your choices, here are some of the most important things to consider:
Ease of Use
It is frustrating if the radio is difficult to operate. Read reviews and pay attention to what people are saying about how user-friendly one product is. It must have a comprehensive manual. More so, the controls should have a thoughtful layout, so they are easily accessible. Even the mobile app should be intuitive.
One feature that makes a Wi-radio user-friendly is the memory function. With the latter, I can save multiple channels or stations. This way, I do not need to manually tune in every time I am using the radio.
Sound Quality
The speaker of the radio has a huge impact on its overall sound quality. Look at its technical specs to ensure sufficient power. Additionally, it is good to have settings for treble and bass, among other adjustments that will allow you to personalize the audio output. Some will also let you select genres to optimize the audio depending on the music you are listening to.
Versatility
For the best bang for the buck, pick a versatile Wi-Fi radio. Aside from online connectivity, it must also have a traditional AM and FM function, so you can use it in times or locations without internet. Other functions to look for are a digital clock, timer, and alarm. As for the alarm, it is nice if you can choose the alarm tone, which can be a traditional buzz or your music choice. Some radios also play different file types from various sources, including a USB.
Power Supply
AC is the traditional power supply for a Wi-Fi radio. Nonetheless, if you want to use it anytime and anywhere, it is also good to have batteries. The latter can be built-in or removable. With batteries, you can operate the radios in places with no electricity, such as when camping. It is also a great emergency tool during a power outage.
Display
Most Wi-Fi radios will have a digital display, often less than three inches. The display must have a backlight, making it readable whether it is day or night. The screen should show important information, such as the station you are listening to and the title of a song and the singer. It is also where you will find the clock.
Design
A Wi-Fi radio must also double as a decorative piece. It should not be an eyesore. Some will have a wooden design, which makes it an excellent addition to any space. Look for one that combines both form and action. It should also blend with the interior of a room.
Mobile App Compatibility
Manufacturers of Wi-Fi radios may develop a mobile app, which you can use to control the unit through your smartphone. Many are also compatible with third-party apps such as Spotify and SiriusXM. Such will help you unlock more functions, making the radio more versatile.
Number of Accessible Stations
One of the selling points of a Wi-Fi radio is that it can access more stations than traditional radio. The best ones can access up to 15,000 stations, which means that you can connect to more channels around the world.
How Does a Wi-Fi Internet Radio Work
While some might think that the internet radio is a new invention, it has been around since the 1990s. Nonetheless, it isn't as accessible as it was before. Not to mention, internet radios today are more advanced with a plethora of features that make them a multifunctional addition to any home or office.
During the early days of the internet radio, the only way to listen was from your computer. Today, you can listen straight from a radio, which also acts as a receiver. It connects to a Wi-Fi network, and in turn, it will connect you to global servers so you can tune into stations around the world.
To access a Wi-Fi radio, most will come with a mobile app. This is where you will select a station and the playback will be through the radio. Some will also have a built-in button, and with one press, it automatically connects you to online stations.
How Do I Connect My Wireless Radio to the Internet
The process of connecting your wireless radio to the internet can vary from one product to another. Check out the manual and follow what the manufacturer says.
In most cases, the first thing you need to do is to plug the radio and power it on. If it is battery-operated, then no need to plug. Connect it to a wireless network. In most cases, you will need to press a button and it automatically connects you to the internet. Some, however, will have a mobile app. Once you are connected, you can now find your favorite stations and adjust the settings as you deem necessary.
Is There Such a Thing as a Wi-Fi Internet Radio
Yes, there is such a thing as a Wi-Fi internet radio. As the name implies, it relies on internet connectivity to reach international radio stations instead of a traditional built-in antenna. This will allow you to access content from other countries.
Conclusion
In an era of smartphones, radios are not yet dead. Manufacturers are keeping up with the changing times by introducing ground-breaking features, including internet connectivity. With the best Wi-Fi radio, you can access tons of stations around the world. The best thing is that you can enjoy superior audio clarity when you have a reliable internet connection.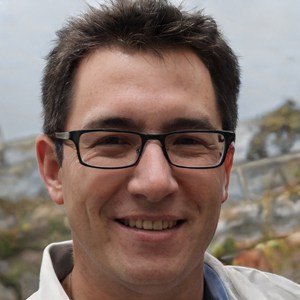 Hi, I am Amaro Frank – the Wind Up Radio's content editor and writer. Working with Adam is so much fun, as his stories and experiences enrich my knowledge about radio communications and radio accessories. My main tasks in Wind Up Radio are building content and generating great articles on different topics around radio accessories.